The Axetec first showcased in the shop on 7th March, but it seems an error has been made in the variant.
Epic Games release new cosmetics in the Fortnite Item Shop on a regular basis, which include skins, pickaxes, gliders, emotes and wraps and can be purchased with V-Bucks. The Mezmer and Sunbird skins first came into the shop on 8th March and the Axetec pickaxe also featured alongside them. Players have noticed that there has been an error in pricing for the pickaxes as it shows that the price is 800 V-Bucks but the variant of the item is uncommon.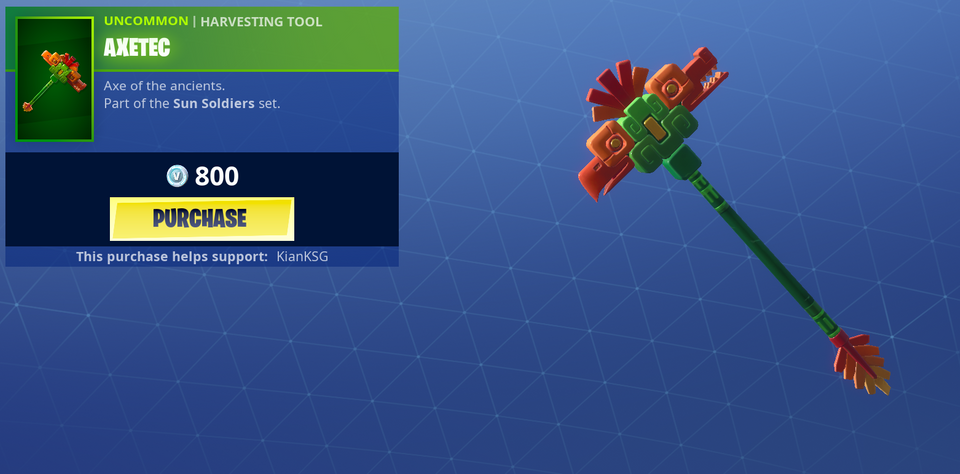 The price for rare pickaxes in the past have been 800 V-Bucks, with uncommon pickaxes being sold for 500 V-Bucks. Reddit user stefan5641 made a post about this and Epic employee spazinski had replied stating that an error has been made with the pickaxe and it should actually be a rare item instead of being uncommon.
"This pickaxe was incorrectly set to uncommon (green). It will be changed to rare (blue) in the 8.10 update."
The pickaxe variant will be corrected in the next update, v8.10 and players that have purchased the pickaxe will see that the rarity has been changed from uncommon to rare.