There has been a lot of speculation about the Meteors that have been seen in Fortnite and thanks to @TwoEpicBuddies data mining files, we know more about the nature of them. There is a possibility that the Meteors could be replacing the Supply Drops as the files that have been data mined suggest that it will act in the same way, i.e. fall from the sky and can be opened.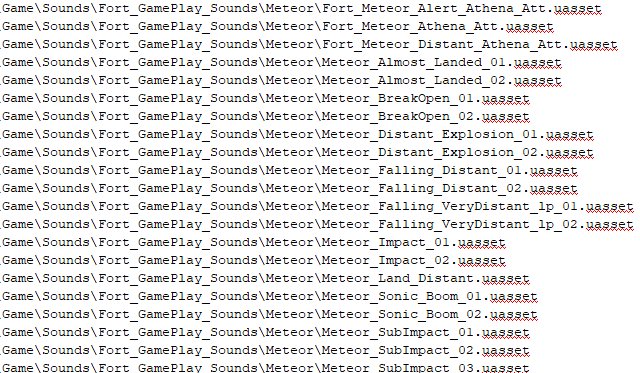 The sound files for different actions of the Meteor can be found below.
Note: If you can't hear the audio files below, we've created a playlist on YouTube
Meteor Almost Landed
Meteor Breaking Open
Meteor Distant Explosion
Meteor Falling Distant
Meteor Falling Very Distant
Meteor Land Distant
Meteor Sonic Boom
Meteor Impact
Meteor Sub Impact
Be sure to follow TwoEpicBuddies on Twitter for the latest leaks.