Here's the location of where to find and use the Ferrari 296 GTB in Fortnite.
Before downtime for the most recent update for Fortnite, v17.20, there were rumors that Fortnite would be announcing an upcoming collaboration with Ferrari. There were some strings that were added which pointed towards a collaboration. However, Epic Games teased the Ferrari x Fortnite collaboration and the Ferrari Twitter account confirmed the collaboration would begin tomorrow.
The Fortnite x Ferrari collaboration is now live. You can find the Ferrari 296 GTB car / vehicle in Fortnite. There are also some Ferrari cosmetics available to purchase in the item shop which should be available for the next few days. Not only that, but some of the Epic quests require players to use the Ferrari in Fortnite.
THhe challenges including hitting the top speed in a Ferrari and completing time trials. We'll be covering those challenges in another article, but here's what you need to know about the Ferrari 296 GTC including the spawn locations.
Where to find a Ferrari 296 GTB In Fortnite (Spawn Locations)
As the Ferrari 296 GTB has only been released in Fortnite for less than half an hour, it's difficult to pinpoint every single location where you can find them. We're not sure if there's more than one spawn location to be guaranteed to find one or whether most of the spawn locations are random.
However, we do know one of the confirmed spawn locations of where you can always find the Ferrari 296 GTB vehicle in Fortnite. You'll find it at Hydro 16 on the north side of the bridge.
Here's the exact map location: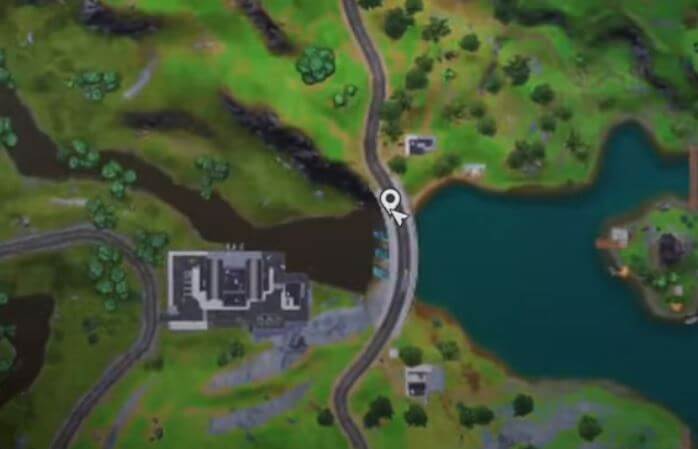 If there are other players that know of this location, you'll need to be quick as it'll likely be taken by another player. We'll try to update this if we find more locations for the Ferrari 296 GTB in Fortnite.