Here's a look at the new Explosive Bow that was added into Fortnite Battle Royale in today's v8.20 content update.
The Fortnite v8.20 Content Update was expected to go live today at 12 PM UTC, however, the update was pushed back by half an hour. The update introduced a brand new weapon to Fortnite, the Explosive Bow.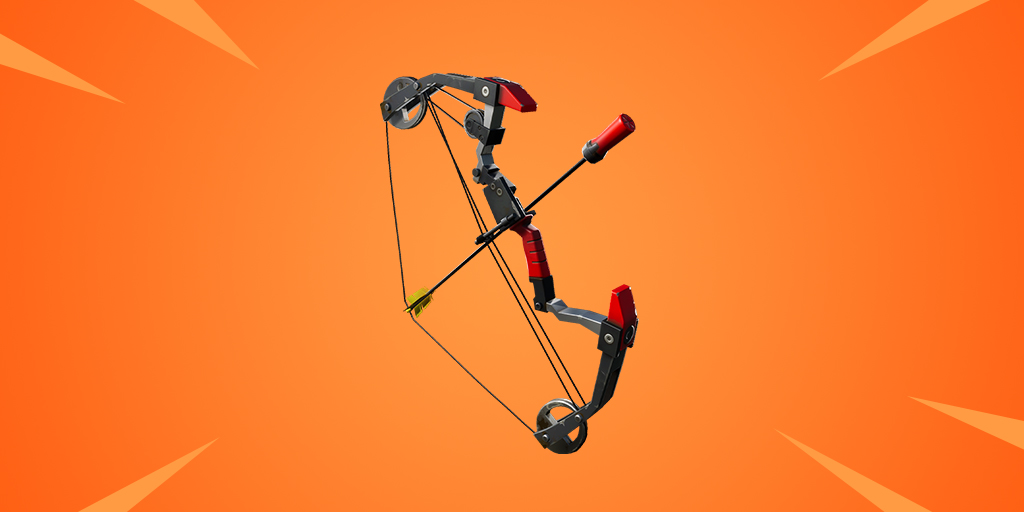 Here's the full details on the bow from the patch notes:
Boom Bow
Fires Arrows with a Shotgun Shell tip, which explode on impact.
Uses Shotgun Ammo
The longer you hold the fire keybind down, the stronger the shot! This increases both projectile speed and direct impact damage.

Explosive damage is consistent regardless of the power of the shot.
The Boom Bow will achieve maximum power after 1.6 seconds of charging.

A direct hit will deal both the direct hit damage and the explosion damage to the enemy player it impacts.

Direct hit

Base damage 15
Headshot Multiplier: 2x

Explosion
Here's the Boom Bow in action:
WE BOW THOSE pic.twitter.com/HsN9eAhnsF

— dk (@dakotaz) April 2, 2019
NEW BOW IN ACTION!!! pic.twitter.com/fSiF86a0xH

— dk (@dakotaz) April 2, 2019
Epic Games added in The Baller vehicle in the v8.10 update, which has already had changes made to it in order to reduce it's effectiveness. Another change will be coming to the vehicle that'll allow players to shoot through the glass of the vehicle. It'll be interesting to see how the community reacts to the bow, and whether Epic will make changes to it in the near future.
Featured image via Reddit u/FoxayHere