The Fortnite Air Royale challenges are available. The first three challenges have been unlocked on Day 1.
In Last week's Fortnite v8.30 patch update, dataminers leaked an upcoming "Air Royale event". Air Royale, however is an LTM that was added in today's v8.40 update.
The LTM has challenges and rewards, which were first leaked in today's new files, and the first set of challenges are now live.
Day 1 of the Air Royale challenges rewards players with Season XP and a wrap. Here are the Day 1 challenges:
Fortnite Air Royale Day 1 Challenges
Deal damage to opposing Stormwings with an SMG or Minigun (4,000)
Collect different rarities of Sky Chests as a pilot (5)
Play matches of Air Royale (7)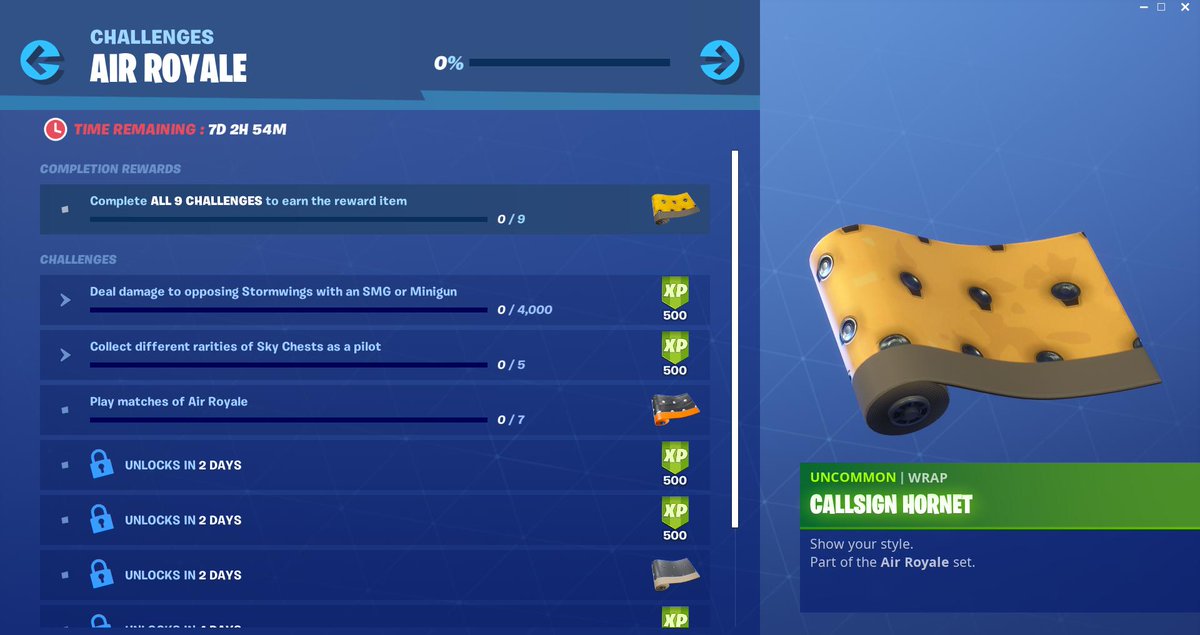 The first cosmetic reward is a wrap which can be seen below: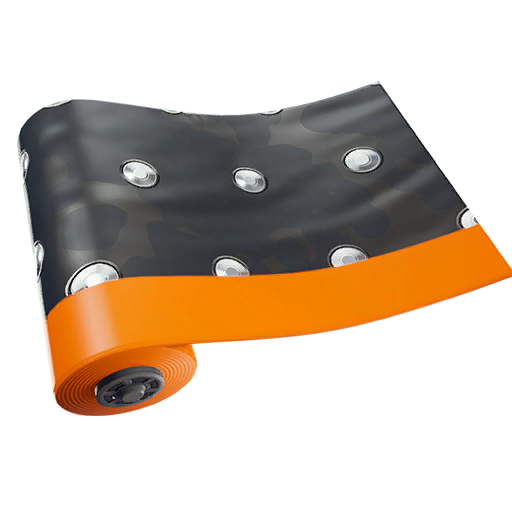 Upon completing all of the Air Royale challenges, players will be rewarded with the Callsign Hornet Uncommon wrap.
We'll be posting the new challenges and rewards as soon as they're unlocked.
What are your thoughts on the wrap rewards from the Air Royale challenges? Let us know in the comments below.