Here is where you can find a Flare Gun in Fortnite and how to mark an enemy player using a Flare Gun in Fortnite chapter 3 season 1.
It's Thursday. That means we have a brand new set of weekly challenges to complete in Fortnite Battle Royale. Players complete the challenges to level up, but with the amount of XP glitches, it's safe to assume most players have completed the Battle Pass and then some.
We had a content update released two days ago, which introduced two new weather features, tornadoes and lightning. Tornadoes allow players to rotate around the map and get out of a sticky situation.
Lightning on the other hand will deal a small amount of damage to a player that's been struck. However, you'll receive a movement/speed boost once you've been hit, making it an ideal feature for rotations.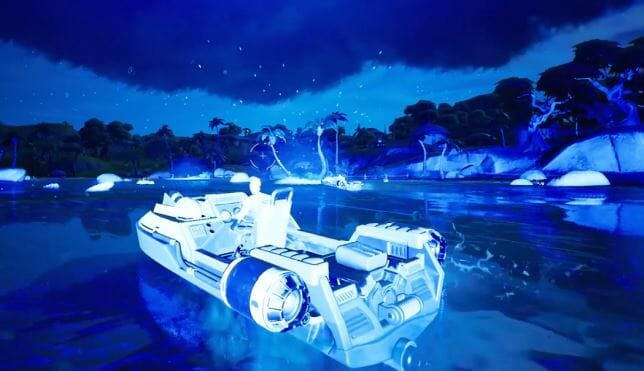 Along with the two weather features, the Flare Gun made a return to the game.  It was vaulted back in chapter 2 season 6 after originally being added in chapter 2 season 3. Here's where you can find the flare gun and how to mark an enemy player with it.
Where to find Flare Gun
As mentioned in the patch notes for the update yesterday, you can find a Fortnite flare gun in chests, floor loot, and supply drops. If you want to try find one as quickly as possible, we recommend dropping at locations with a lot of chests.
Locations that have a lot of chests are The Daily Bugle, Chonker's Speedway, and Logjam Lumberyard. You can also drop at locations with a lot of floor loot, which are The Daily Bugle, Shifty Shafts, Condo Canyon, and Chonker's Speedway.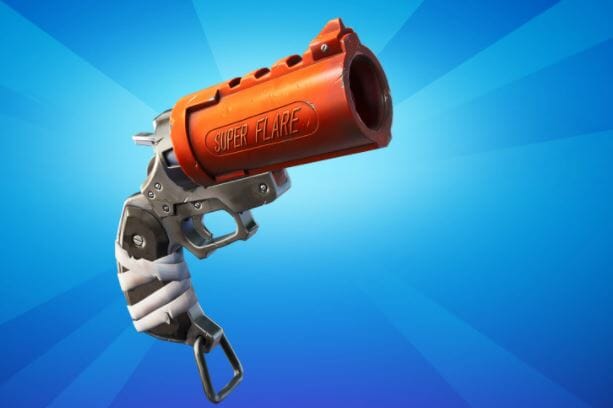 How to Mark Enemy Player Using a Fortnite Flare Gun
Once you have a flare gun, ensure there's an enemy around you and shoot the flare gun in the air. When you do this, you'll mark an enemy player that's within close distance of you. Do this once and you'll have completed the challenge.