The challenge for Day 12 of the 14 Days of Summer Event is now live in Fortnite Battle Royale. Here is the challenge you will need to complete and the reward for completing today's challenge.
We are now approaching the end of the challenges that will be released for the 14 Days of Summer Fortnite Event and there are only two more challenges left to be unlocked after today. The Event will be longer than the 14 days so that players will have time to complete all of the challenges and earn the rewards. Remember, the rewards are exclusive for this event and can only be obtained by completing the challenges.
The challenge for Day 12 has been released and can be seen below. The new LTM for today and the unvaulted weapon will be rotated into the game in an hours time.
14 DAYS OF SUMMER DAY 12 – CHALLENGE AND REWARD
We have already made a guide on how to complete this challenge, which can be seen by clicking on the challenge above. You will need to find both the rubber ducky and the beach umbrella in one match in order to complete the challenge.
Once you have completed the challenge for Day 12, you will be awarded with the Quack Pack back bling, as seen below. This back bling is of Uncommon rarity and has the description, "Everybody duck."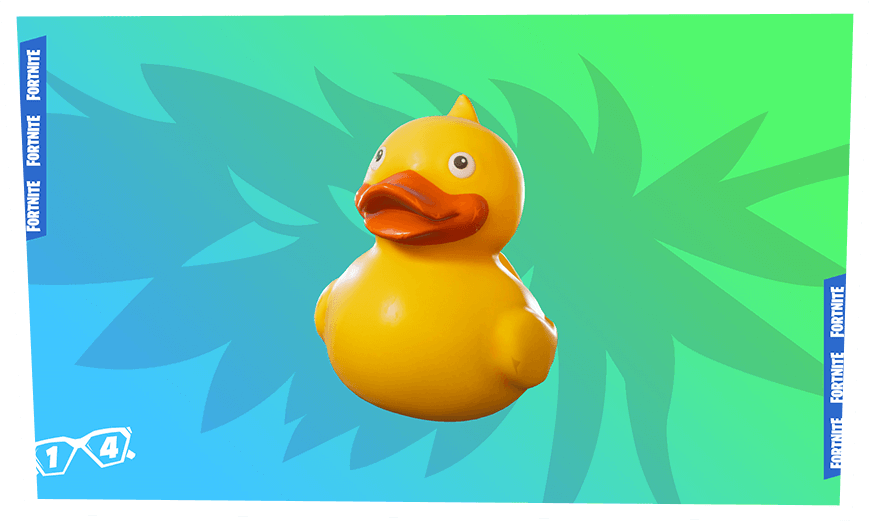 As previously mentioned, the LTM and the unvaulted weapon for the day will be replaced in an hours time and we will let you know what has been added as soon as they are available in the game.
On Day 11, the Leave None Behind LTM was added with the description, "All players have a slurp effect granting heath over time as long as their teammate is alive & not downed. If a player is knocked down they become invulnerable to damage, but the heal over time effect that their teammate has will change to damage over time. Revive your partner as fast as possible!"
The Double Barrel Shotgun was also unvaulted for 24 hours.
What do you think about the 14 Days of Summer Event?