The Wick's Bounty LTM is now live for the fourth day of the 14 Days of Summer Fortnite Event and the Crossbow has been unvaulted for 24 hours.
Every day in Fortnite Battle Royale for the 14 Days of Summer Event, Epic will be introducing a new LTM and unvaulting a new item for 24 hours. Here is what LTM is now live for Day 4 and which weapon has been taken from the Fortnite Vault.
The new LTM to be introduced on Day 4 is the Wick's Bounty LTM. This isn't a new LTM as we have seen it in the past when the John Wick collaboration was taking place. It was a very popular mode which may have been why Epic decided to reintroduce the mode for the 14 Days of Summer.
The description for the mode is, "Wick's Bounty The High Table has opened a new contract. You're tough but not unstoppable, if you are eliminated three times you are out for good. Stay alive and collect gold tokens by eliminating the other bounty hunters. The first team to reach the required token count wins, but be careful how far ahead you get – token leaders are marked on the map for all to see."
The Item Shop was also updated to feature the Sofia Skin. This is a skin that was found partially made in the files when the John Wick collaboration was taking place, however it was never released. This may be due to the fact that Epic were not able to complete the skin in time for the collaboration, which is why the mode has been released now, although nothing has been announced by Epic.
The Wick's Bounty Challenges have not been added back even though the LTM is live. The challenges were only available exclusively when the actual John Wick collaboration took place. Players who earn a Victory Royale however will be awarded with the One Shot Umbrella.
The Team Rumble:Siphon mode is still available to play as a mode. Here is the full game mode menu for 14 Days of Summer Day 4: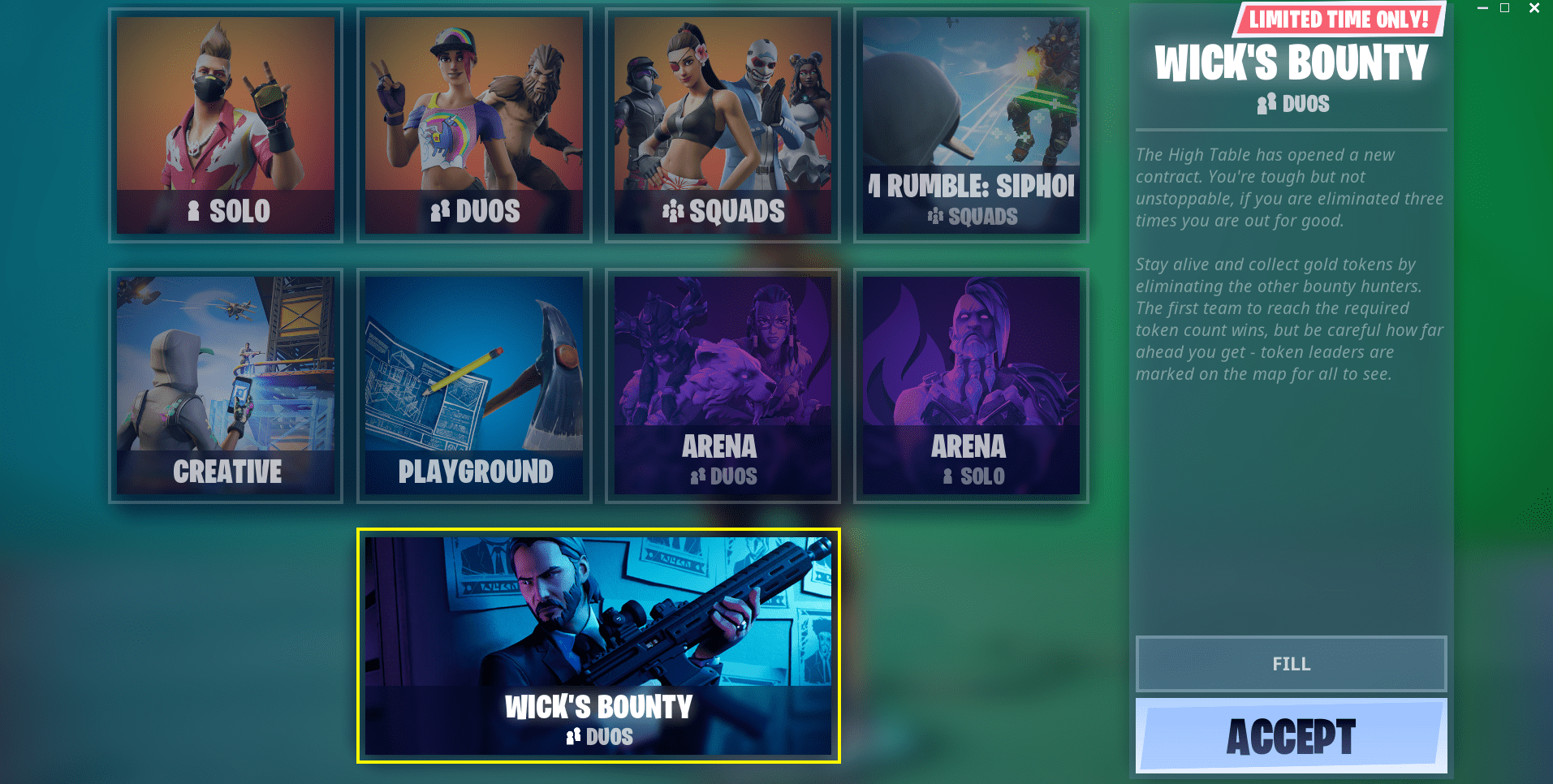 A new weapon is unvaulted every day in Fortnite for this event and the new weapon to be unvaulted is the Crossbow, which has replaced the Burst Assault Rifle.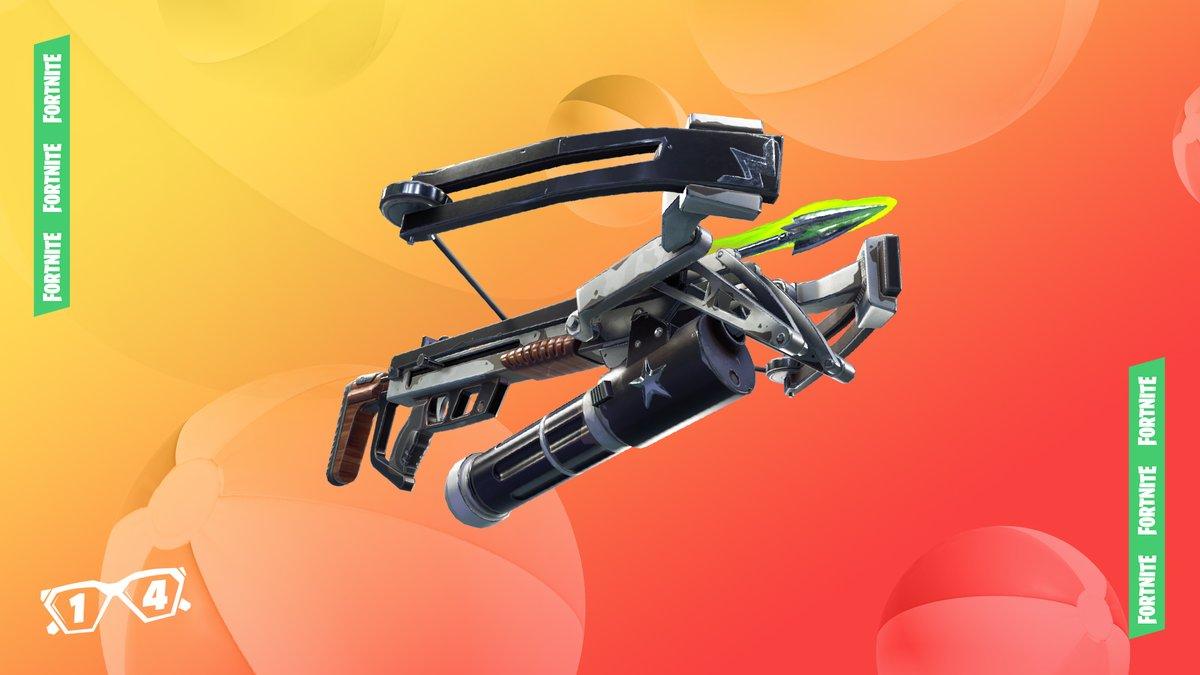 This weapon will only be available in Fortnite Battle Royale for 24 hours before it is replaced by another weapon that is currently in the vault.