The first major Fortnite update since the release of chapter 3 season 3 takes place today. Here is everything we can expect in the patch notes along with information on if the Fortnite servers are down and when they'll be back up. Here's everything you need to know about Fortnite's 21.10 patch update.
We're two weeks into Fortnite chapter 3 season 3. Some of the major changes with the release of the new season includes the return of the Baller vehicle and several major map changes including at Greasy Grove. A new game mechanic was also added that allows players to ride animals with wolves and boars the only ridable animals right now, although that'll likely change soon.
With the release of every major new Fortnite update, we usually know what will be added in the patch thanks to data miners. There are usually files that are leaked in the prior update that will indicate what will be in the next Fortnite update, which in this case is 21.10
Here is everything we know that'll be included in the 21.10 Fortnite patch that'll go live today (June 21, 2022).
Are the Fortnite Servers Down? Scheduled Downtime Time for 21.10
Every major new Fortnite update will include some downtime. Today's 21.10 patch is no different, and as usual, the Fortnite Status Twitter account has posted a tweet announcing the time when the Fortnite servers will go down for scheduled maintenance.
The Fortnite servers will go down for scheduled maintenance on June 21, 2022, at 4 AM ET with matchmaking being disabled thirty minutes beforehand. Here's the official tweet:
When the servers go down, players are always wondering when they'll be back up. This information is never released, but we'd expect downtime to last between two and three hours, which means the servers should come back up at around 6-7 AM ET / 11 AM – 12 PM BST.
Fortnite 21.10 Early Patch Notes – June 21 2022
Here's a quick list of what to expect today with more details below:
Super Styles for the Season 3 Battle Pass skins
Summer skins being leaked
Naruto collaboration skins added to files
More styles for the Snap outfit being added
Summer event files
July Crew Pack skin is being added
New weapon or item
End of Arena Pre-Season
Darth Vader NPC
Fortnite x Naruto Rivals Part 2 Collaboration
Part two of the Fortnite x Naruto collaboration has already been confirmed. The new cosmetics will arrive on June 23rd. We know for a fact that cosmetics in the item shop will be a major patch of the update, but we don't know if Epic Games will decide to add some challenges as part of the collaboration.
If they are added, they'll be added in the 21.10 patch, and they'll get leaked during downtime by leakers if that is the case. Naruto characters Gara, Hinata, Itachi, and Orochimaru have all been leaked in promotional images found in Japan. However, we don't know if there will be back blings and other cosmetics. We'll likely find out with the 21.10 leaks.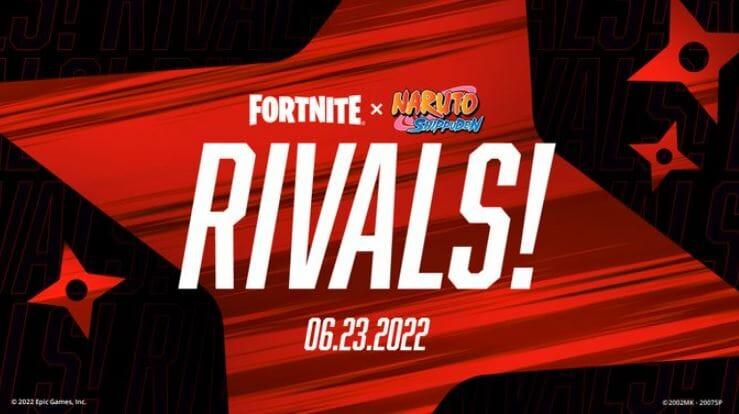 Battle Pass Season 3 Super Styles
Super Styles for Battle Pass skins are never released at the start of a new season, and this was the case with the release of chapter 3 season 3. However, we do know that the super styles for the Battle Pass skins this season will be available this week.
We'll be posting images of the super styles as soon as they're leaked by data miners, so be sure to keep your eyes on the Fortnite news category on the site.
Darth Vader NPC
A Darth Vader NPC was leaked to be coming at some point during the season. Popular Fortnite leaker, iFireMonkey, pointed out that we could see the Darth Vader NPC arrive on the map with the release of the 21.10 Fortnite update.
21.10 Fortnite Leaks
As with every major new Fortnite update, we should be getting more leaks today. Expect upcoming weapons and items, challenges, and skins to get leaked. According to ShiinaBR, there's a chance we could sell new summer skins in the new files, all of which will be leaked unless they've been encrypted.