Epic have confirmed that the account merging feature will be removed soon.
Account merging was introduced for players that had to create multiple accounts in order to play on different devices as Sony were not allowing PS4 and Switch cross-progression. Thsi feature was introduced to allow players to connect their accounts so all Fortnite cosmetics and V-Bucks would be transferred to your primary account. This feature was introduced in February and Epic employee DanDaDaDanDan has replied to a Reddit post stating that this feature will be disabled soon. You can see the full comment below:
"We introduced account merging for players impacted by lack of PS4 / Switch cross-progression. The feature is going to be sunset as it has been a while since cross-progression was enabled and account merging for those accounts went live."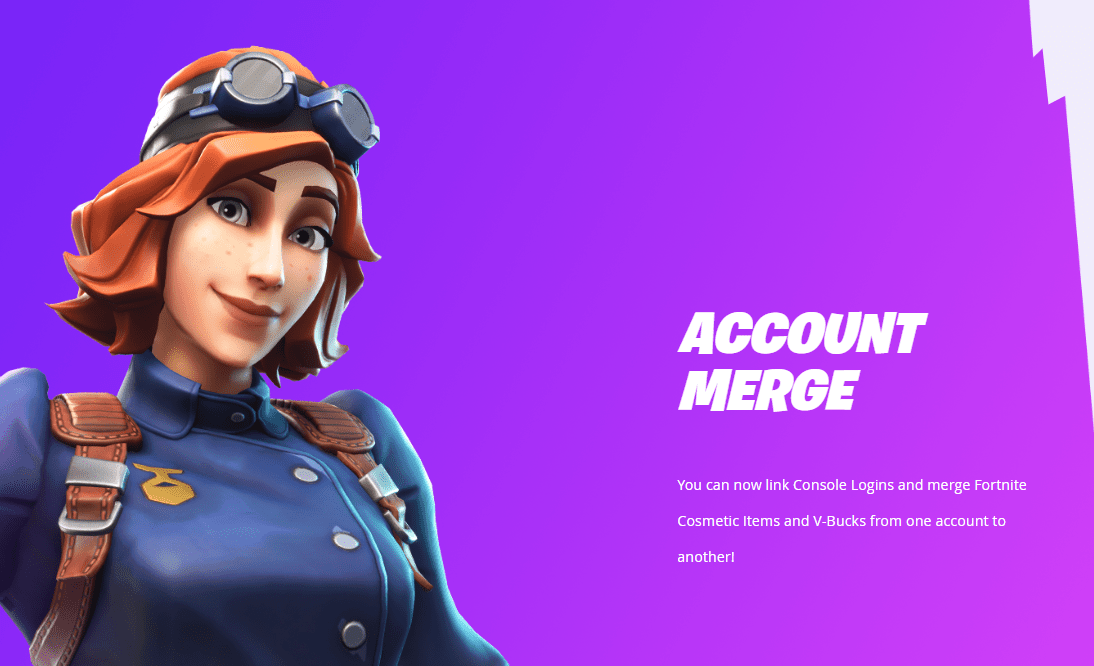 Make sure you merge your accounts before this feature is disabled, you can see how to do it below:
You'll choose two accounts, first a Primary Account that you wish to continue using. Then you'll choose a Secondary Account to merge and disable. Your secondary accounts Console Login (e.g. PSN, Xbox Live, Nintendo Online) will be instantly linked to your Primary Account. Two weeks later your Fortnite Cosmetic Items and V-Bucks will be transferred to your Primary Account.
One account must have played on Xbox One or Switch and the other on PS4 before September 28th 2018 to be eligible.
Your account must not currently be banned or disabled.
In-game items and Vbucks will be held for two weeks before they're merged to your primary account.
You'll need access to all email addresses that are associated with accounts you wish to merge
If you have duplicate 3rd party login like Facebook on both your Primary and Secondary account, the Secondary login will be unlinked. You can unlink it prior to merging.
Battle Royale will allow you to merge all cosmetic items. Save the World will allow you to merge Llamas, Defenders, Heroes, Schematics, Survivors, XP, Evolution and Perk Materials.
Other Items such as Unreal Marketplace items, Creative Islands, and Save The World account level and progress will not be merged over from your secondary account.
Click here to start the process of merging your accounts.