Here's all the spawn locations where you can find Klombo in Fortnite chapter 3 season 1.
In the Fortnite chapter 3 season 1 overview trailer, Epic Games teased a new dinosaur roaming around the map. Data-miners stated that the codename for the upcoming dinosaur was Butter Cake.
Butter Cake was officially released in the 19.10 Fortnite update that went live yesterday, but his actual name is Klombo. Players have already declared Klombo one of the best additions to Fortnite in some time.
It appears like Klombo will be roaming around the Fortnite map beyond this season, and we're all for it. Not only do player think he's a "cute" addition, he's also useful. Players can jump on Klombo and ride him to wherever he goes.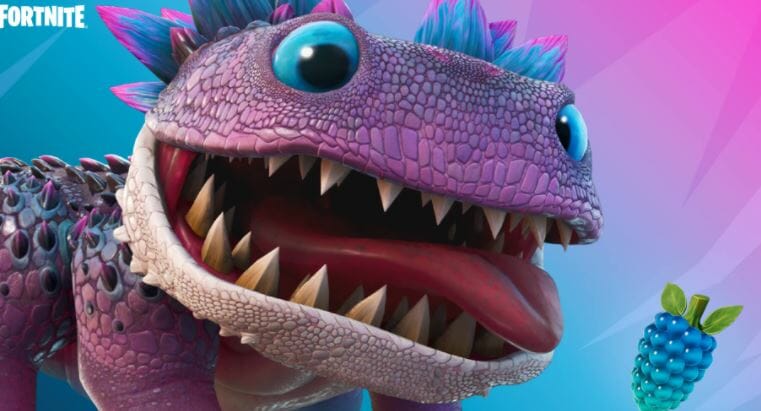 You can also feed him a klomberry and he'll change color and provide you with loot. Players want to know where Klombo is in Fortnite to use his blowhole as a way to rotate or to get some loot by feeding him with Klomberries.
There's also a week 7 challenge that requires players to throw a berry at him within a certain distance. For that reason, we've created a quick guide on where you can find Klombo in Fortnite with all spawn locations along with some tips on how to find him as quickly as possible.
Klombo Fortnite Location
Klombo does not have a 100% spawn rate because there are a bunch of different locations where you can find them. It's also important to note that there will only be a few of these new dinosaurs roaming a map in each game.
Klombo will move around the map, so there's no exact location where you can find him. However, here are all of the possible locations where you can find one around the chapter 3 season 1 map along with some tips below the map.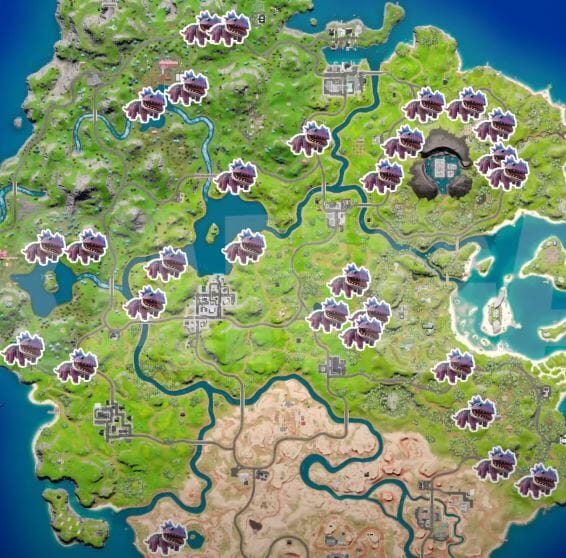 They make a lot of sound, so be sure to keep your volume high as it's one of the easiest ways to know if there's one near where you've landed. The other tip would be to get yourself Spider-Man mythic items.
You'll be able to travel the map quickly, which will allow you to find a Klombo as quickly as possible. Due to their sheer size, it would be hard not to spot one as you're swinging from tree to tree.
The best locations that we know where you'll have a better chance of finding him is the bottom spawn in the desert near the water, which can be seen on the map we added above. Logjam also seems to almost always have a Klombo roaming around, so be sure to drop at these locations first, or simply land at locations where Spider-Man mythics are.