The Fortnite Aquaman week 4 challenge and reward go live shortly. Here's how to complete the swimming time trial at Dirty Docks and what the reward is for week 4.
Epic Games changed the order of rewards for the Aquaman challenges in the v13.20 update that was released last week. Prior to the change, players would have unlocked the Aquaman Trident pickaxe last week (week 3), however, players had to settle for the Sea Shaka emoji reward.
The Fortnite Aquaman challenge and reward for week 4 will unlock shortly, and players will be required to complete the swimming trial at Dirty Docks. Here's how and the exact location of where to complete the time trial and what the reward is for completing it.
Complete the swimming Time Trial at Dirty Docks
The location of where to complete the swimming time trial for the week 4 Aquaman challenge is provided in the challenge name, but we've marked the exact location where you start the swimming time trial below. You'll find it behind the two large orange cranes that are in the water.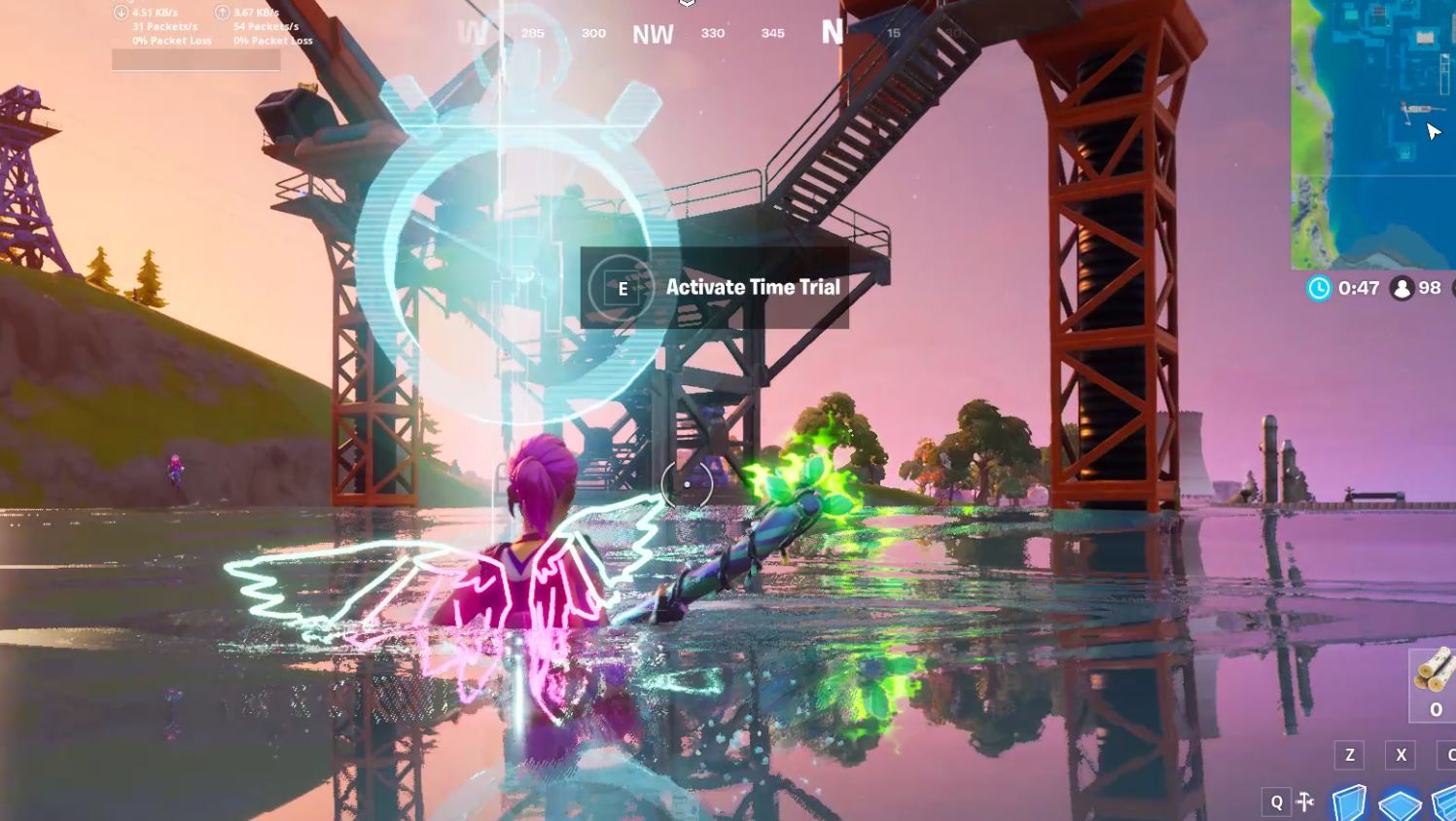 Once you've started the swimming time trial, you'll need to complete it by swimming through the icons you'll see on top of the water.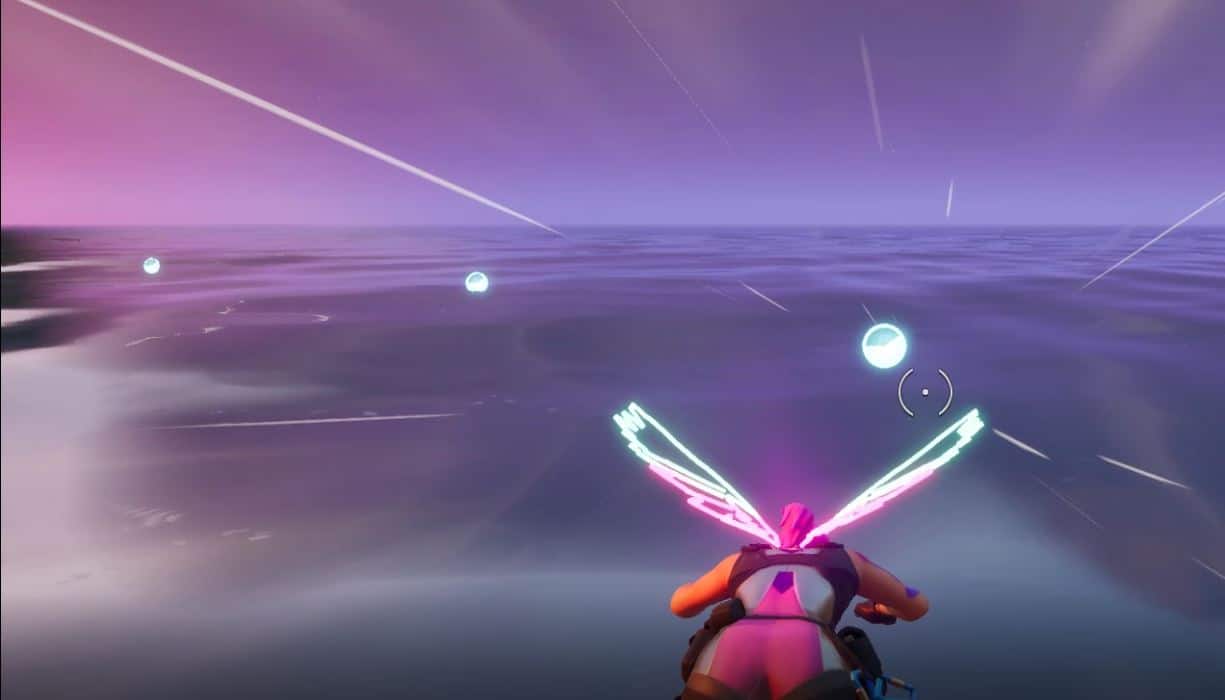 It's extremely easy to complete and you'll finish the swimming time trial with plenty of time to spare. Upon completing the challenge, you'll get your hands on the Fortnite Aquaman Supreme Shell back bling, which you can check out below.
Aquaman Fortnite Week 4 Reward – Supreme Shell Back Bling
Upon completing the "Complete the swimming Time Trial at Dirty Docks" week 4 Aquaman challenge, players will unlock the Supreme Shell back bling for Aquaman. The description for the back bling, which is of DC rarity, states "fit for a sea king". Here's a look at the supreme shell Aquaman back bling below: