Epic have announced the new features they will be adding to the audio in Fortnite as well as issues they are aware of.
Epic Games update Fortnite on a weekly basis and in these updates, they tend to add new items and files, but more importantly, bug fixes are made and new features are added in order to improve the game. One of the biggest issues in Fortnite at the moment is the audio. Zak Belica, the Director of Audio Production at Epic Games, has made a post on the FortNiteBR subreddit about their plans for audio issue fixes and improvements they will be making.
The v8.50 update was released on 25th April 2019 and the 'random sounds' issue was fixed in this update. Players would hear 'ghost' weapon switches, reloads and the sound of items being used when in fact these things were not happening in the game. This issue has not yet been resolved on Switch and it is more complex than anticipated, but they believe it will be fixed in the v9.00 update.
The team are also working on ways to improve the audio in Fortnite and will be working on the following.
Tactical Audio
One of the improvements the team will be working on is to improve the tactical audio when players are inside of a player-built structure. The audio of the enemies pickaxe impact will be one building tile radius louder, a wall breaking behind a player will also be much clearer and louder. You will also be able to hear the approach of enemies outside the structure as well.
Audio for Jump/Landing
There will be a 'jump tell' audio added so you will be able to hear players that are bunny-hopping as well, as it is quite hard to hear this at the moment. The audio for landing will also be a lot clearer and easier to hear.
General Improvements
Improvements will be made to issues of sounds dropping outside of player FOV as a whole.
Improvements will be made to distant gliding sounds so it will help clarify distance of gliding enemies.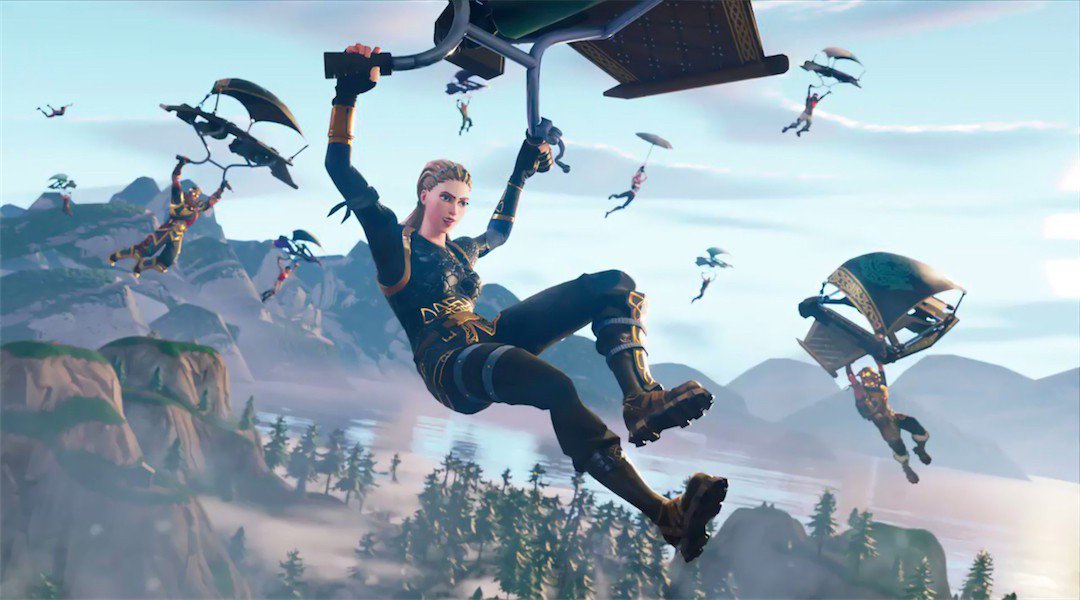 There will be shorter and higher dynamic range sounds for bullet impact and explosive audio.

There have been some issues with audio during Replays and they will be working on making longer sounds properly playing during Replays.

Fix for PC audio device swap issues.

It can sometimes be difficult to know whether it is your teammate shooting or an enemies as the audio is exactly the same. This will be changing in the next season asn they have also been working on a way to improve the differentiation of teammate audio and enemy audio.
They are currently investigating ways to improve the vertical and spatial audio in Fortnite. "We are actively working on a binaural/HRTF solution that will be a great help to headphone players, as well as other spatialization improvements." Zak Belica, Director of Audio Production