The Fortnite Battle Pass XP is now complete. Challenges now provide 52,000 Season XP each.
If there's one aspect of chapter 2 players are unhappy with, it's the levelling system and how much XP you earn. Epic stated this season and chapter was "less grind, more fun", however, that clearly wasn't the case.
Players have been baffled by how long it takes to level up this season, with players stating this season is the slowest in terms or levelling up their Battle Pass in comparison to every other season of Fortnite as seen in the image below.
In the v11.01 Fortnite update, dataminer iFireMonkey stated there were major changes coming to the levelling system for chapter 2, season 1. These XP buffs were rolled out after the servers were back up after maintenance.
The XP buff included the XP gained from a large number of in-game actions including eliminations, reaching a new storm circle, assists, reaching the top ten and more. The XP gained from Punchcards also received a sizeable buff with earned XP going from 2,000 and 4,000 XP to 8,000 and 16,000 XP.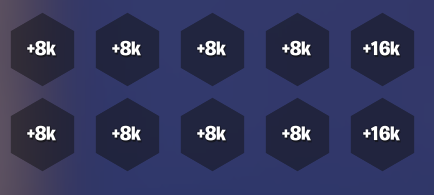 Dataminers stated that the XP for completing each challenge would be increased from 14,000 XP to 52,000 XP, however, this wasn't the case directly after the v11.01 Fortnite update. However, since the release on the third mission this season, Forged in Slurp, all challenges provide 52,000 XP, but a visual glitch on the challenges means players still see the 14,000 XP reward.
The XP from the first two missions also now provide 52,000 XP and for those who have already completed the challenges for the first two missions, dataminers have stated they players will be rewarded with the XP in the next update which is the v11.10 Fortnitemares update next Tuesday. Players will receive a gift box which will provide players the XP to make up the difference for the new XP rewards.
Here's a rough estimate on how easy it'll be to reach level 100 in Fortnite Chapter 2, Season 1 after the recent changes to the Battle Pass levelling system: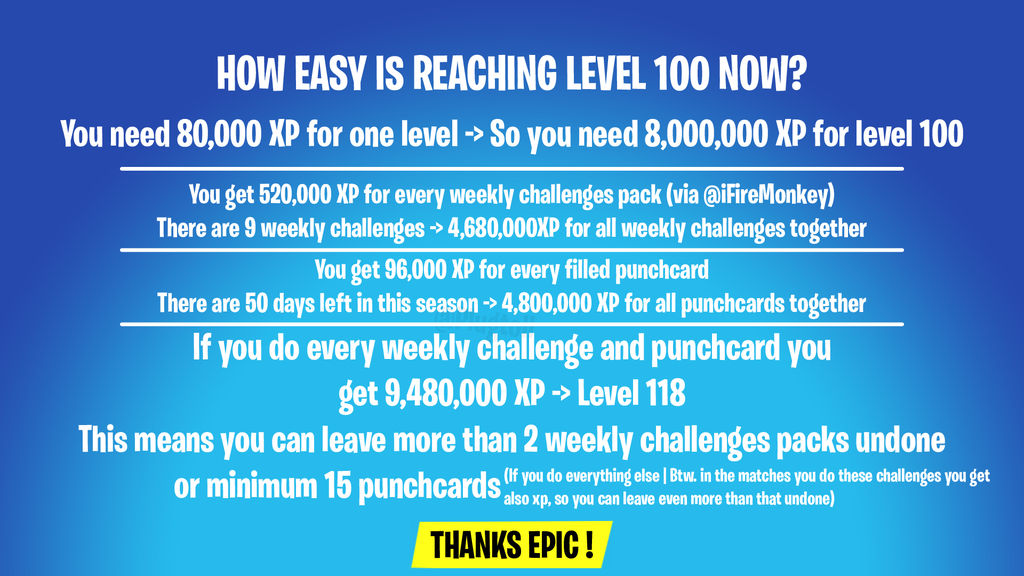 It's clear to see with the new XP buffs, it most definitely is more fun and less grind this season.