A new PS4 event listing has provided the end date of Fortnite Season 9.
Epic Games have released two teaser images for Fortnite Season 9 with the final teaser coming tomorrow at 3PM BST.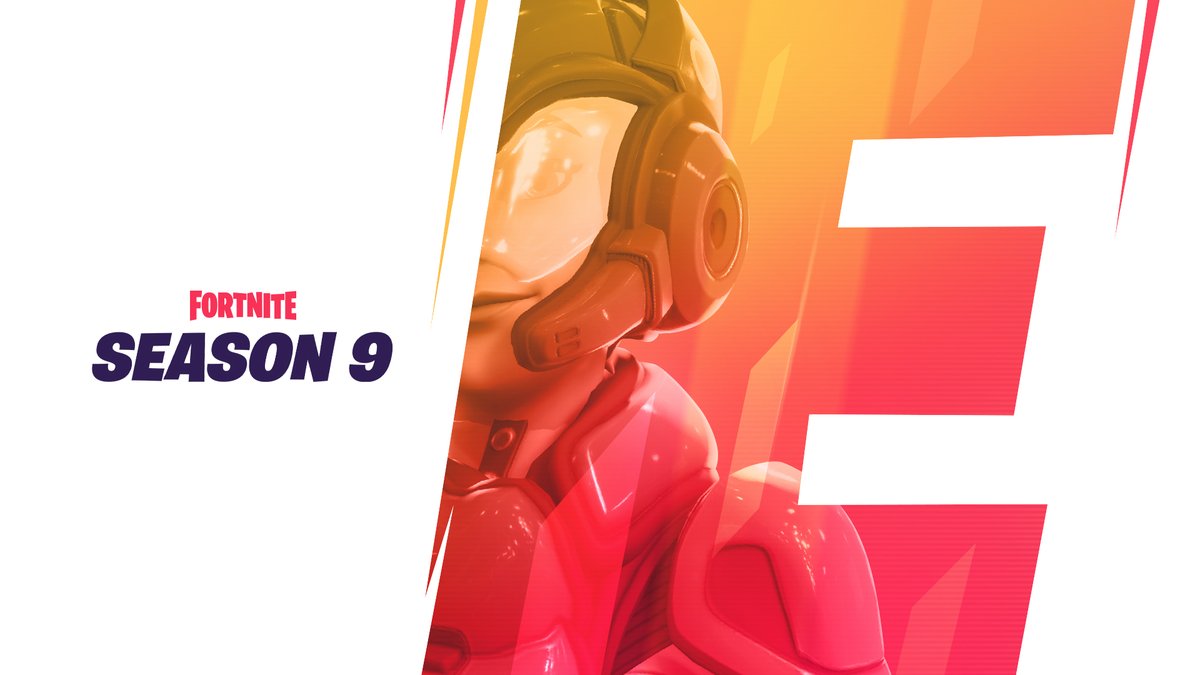 Downtime for Fortnite Season 9 will likely begin at 5AM EST (10AM BST) as it's usually the time Epic begin maintenance for patch updates. Downtime for new seasons usually lasts two hours, so expect to wait a while before being able to experience the new season.
Official Fortnite Season 9 End Date
Every Fortnite season apart from season 7 (12 weeks) has been 10 weeks long with 10 weeks worth of challenges released.
Season 8 will have run for exactly 10 weeks on Thursday with no delays to Fortnite Season 9. However, it appears as though Season 9 will be 12 weeks long according to a new PS4 event listing.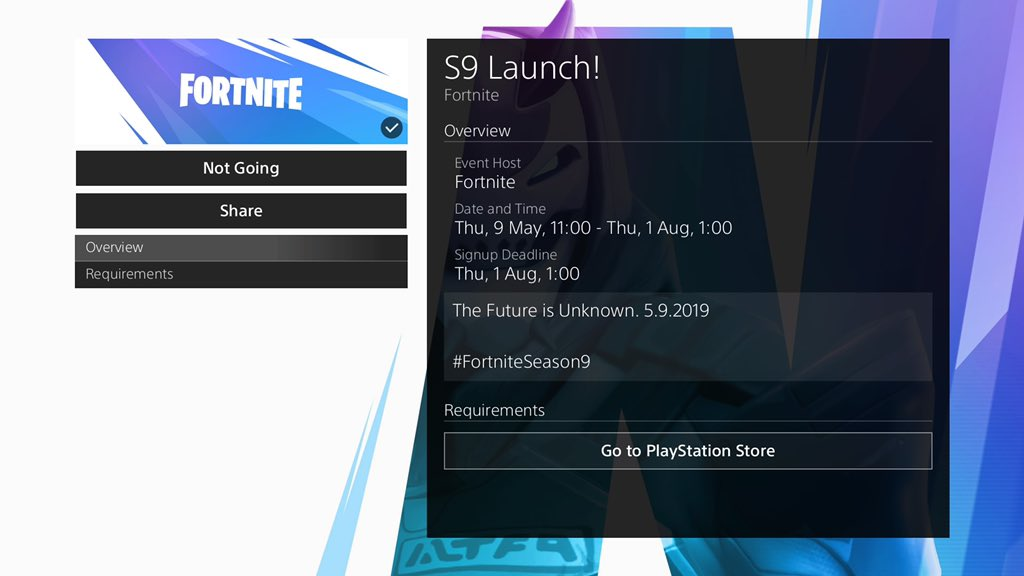 As you can see from the listing above, Season 9 will end on Thursday, August 1st. It's likely Epic decided to make the season longer due to the fact the Fortnite World Cup Finals will take place from the 26th to the 28th July.
We saw Overtime challenges introduced during season 7 due to the additional two weeks of the season, and we'll likely see Overtime challenges return in Season 9. Overtime challenges were also added this season, but there were only 10 total challenges available instead of the 20 available in Season 7. We'll also likely see LTM or holiday related challenges during the season to keep players busy.
With Season 9 coming this week and with the teasers building the hype for the season, players have been thinking about what new item, location or feature they'd want to see added. What would you want to see added? Let us know in the comments section below!