Epic Games have just announced the Bhangra Boogie Cup. Players have the chance to win numerous rewards including the Bhangra Boogie dance emote.
Last season, Epic Games held four Marvel Knockout Series Cups with a super cup at the end with a large prize pool. During these cups, players had the chance to win a free Marvel skin along with additional cosmetics.
We also had a number of non Marvel-themed tournaments including the 1% cup in North America which had a generous prize pool. Other tournaments were held at a similar time to the 1% cup for other regions including the EU.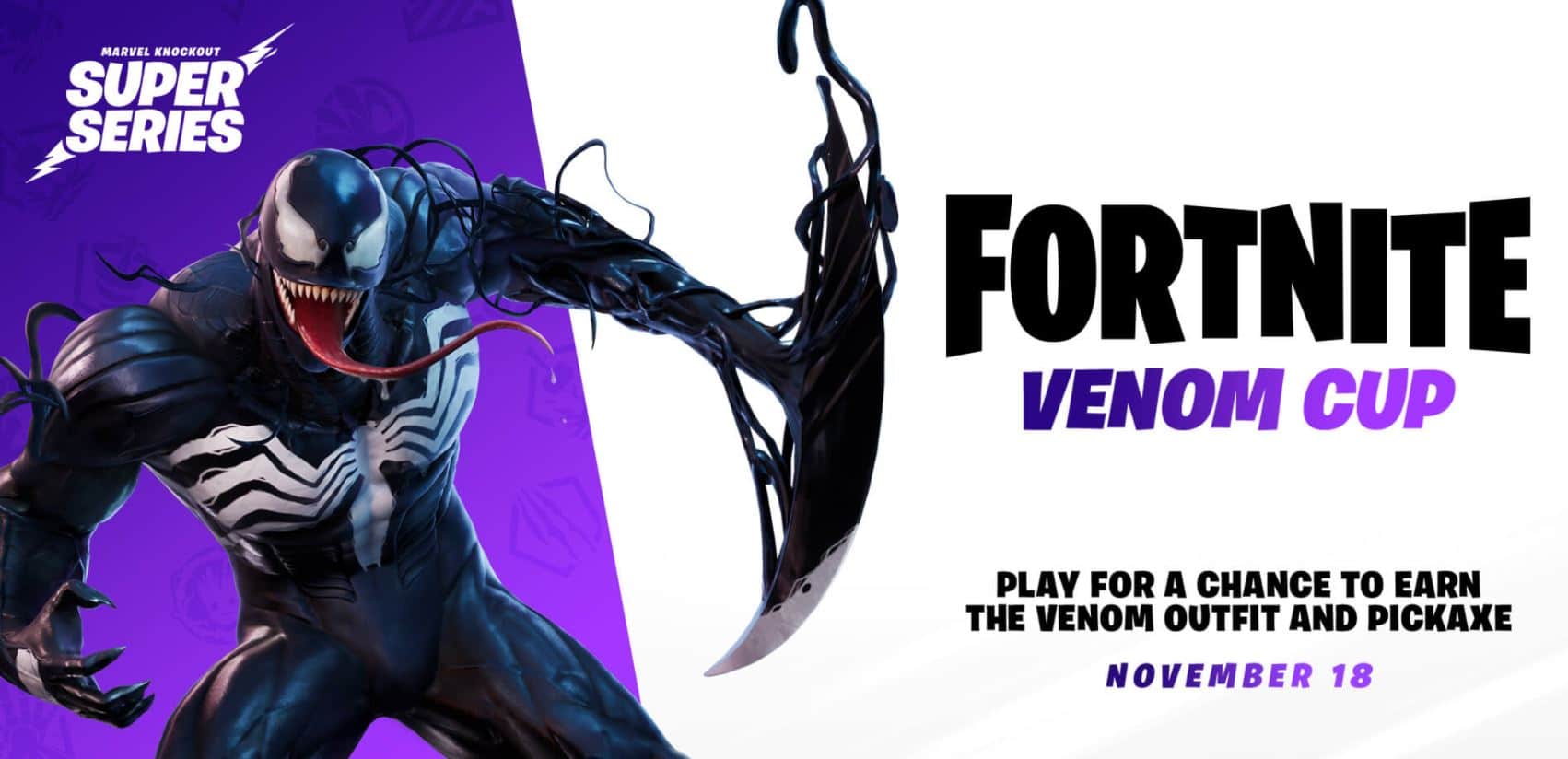 A couple of weeks ago, data-miners leaked that there would be a OnePlus Bhangra Boogie Fortnite cup coming in December. Epic Games have no officially announced the cup in a blog post.
Bhangra Boogie Fortnite Cup Date
The Bhangra Boogie Cup will take place on December 6th. There's no time specified on the blog post, but we'll update this with the time the cup will take place as soon as it's available.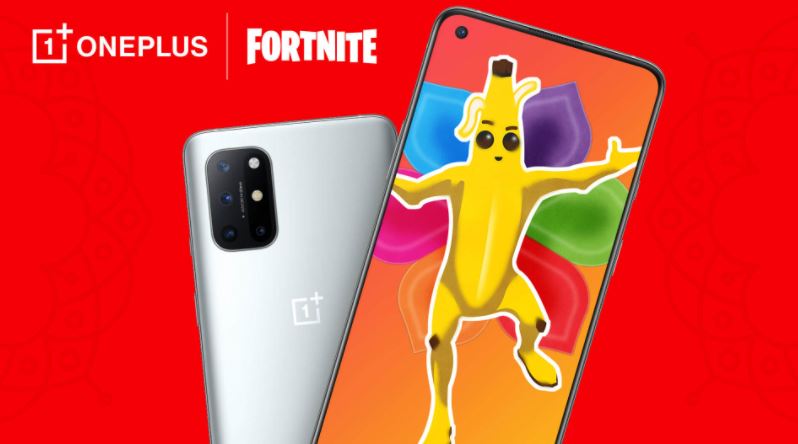 OnePlus Rewards OnePlus 8T & Bhangra Boogie Emote
Players can get a free OnePlus 8T phone, the Bhangra Boogie emote, Nana Dance Spray, and the Click pow Get Down lobby track featuring Raftaar. The top 3 point earners in each reigion will win the OnePlus 8T phone whilst the top point earner in each region will win the OnePlus Buds.
In order to get the Bhangra Boogie emote, you'll need to place in the top 10,000 in the EU and the top 7,000 on the NA East server. Here's a full breakdown of the event prizes: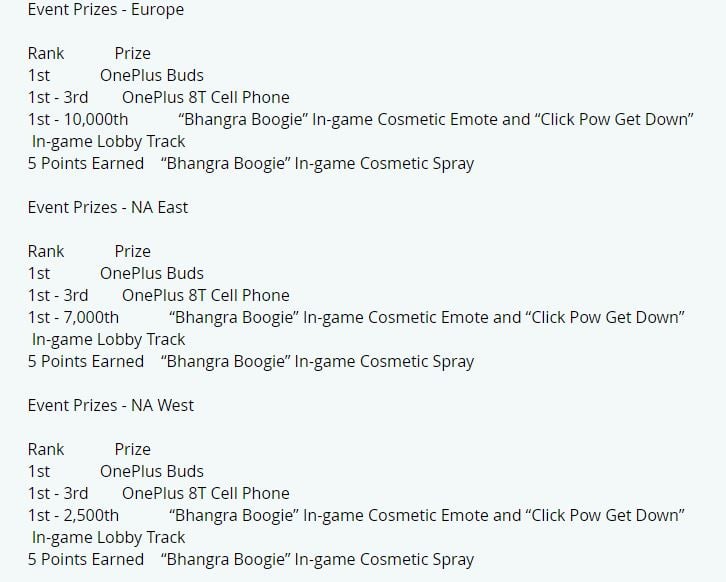 How to Participate
In order to participate, you'll need an android device that supports Fortnite. You'll also need to have 2FA enabled on your account. If you meet these two requirements, you'll be able to participate in the OnePlus Bhangra Boogie cup through the complete tab in-game on your mobile device.