Here's everything you need to know about Fortnite Birthday Presents.
Epic Games officially announced the Fortnite birthday party event 2021 in the patch notes for the v18.00 hot fix update that was released this week on Tuesday. The event starts today and will end on September 28th.
The event provides players with three free cosmetics which can be obtained by complete the birthday quests. Two of the challenges require players to know where cakes are on the map and the other requires players to throw Birthday Presents.
Birthday presents have been in the game for a some time now, but are always removed after the birthday event concludes. Here's everything you need to know about them including where to find them and how to throw them.
Where to find birthday presents in Fortnite
Birthday presents are legendary which means they'll be harder to find than other rarity items. You can find and get birthday presents by opening chests or finding it as floor loot. One of the best locations to find birthday presents is one of the alien crash sites south of Believer Beach.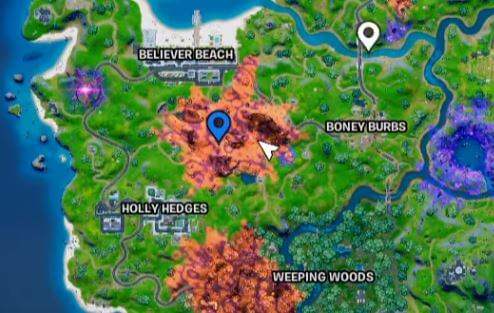 The reason this is a good location is due to the amount of floor loot and chest spawn locations. If you know of other locations with a bunch of chests, land there and open as many chests as you can.
Throw Birthday Presents Fortnite
If you're lucky enough to get your hands on presents, all you need to do to throw is it have it selected and throw it like you'd throw a grenade. In order to complete the challenge, you'll need to throw Birthday presents a total of four times.
It may take you a little longer than some of the other challenges to complete based on the rarity of the presents. Landing at locations with a lot of chests will help you complete this challenge as quickly as possible.
Good luck!