The Black Widow Cup in Fortnite is the new Marvel cup that has been officially announced. Players have the chance to get the Venom Fortnite skin for free and here's how.
Epic Games announced the Marvel Knockout Series about a month ago. The series consists of four different cups based on Marvel characters with the series ending with a super cup that'll be played as duos. There's a $1 million prize pool for the super cup and it'll take place on November 21st.
The first cup was Daredevil, which was followed by last weeks Ghost Rider cup. On both occasions, players could get their hands on the Marvel skins for free by placing top 1-800 depending on the region they participated in.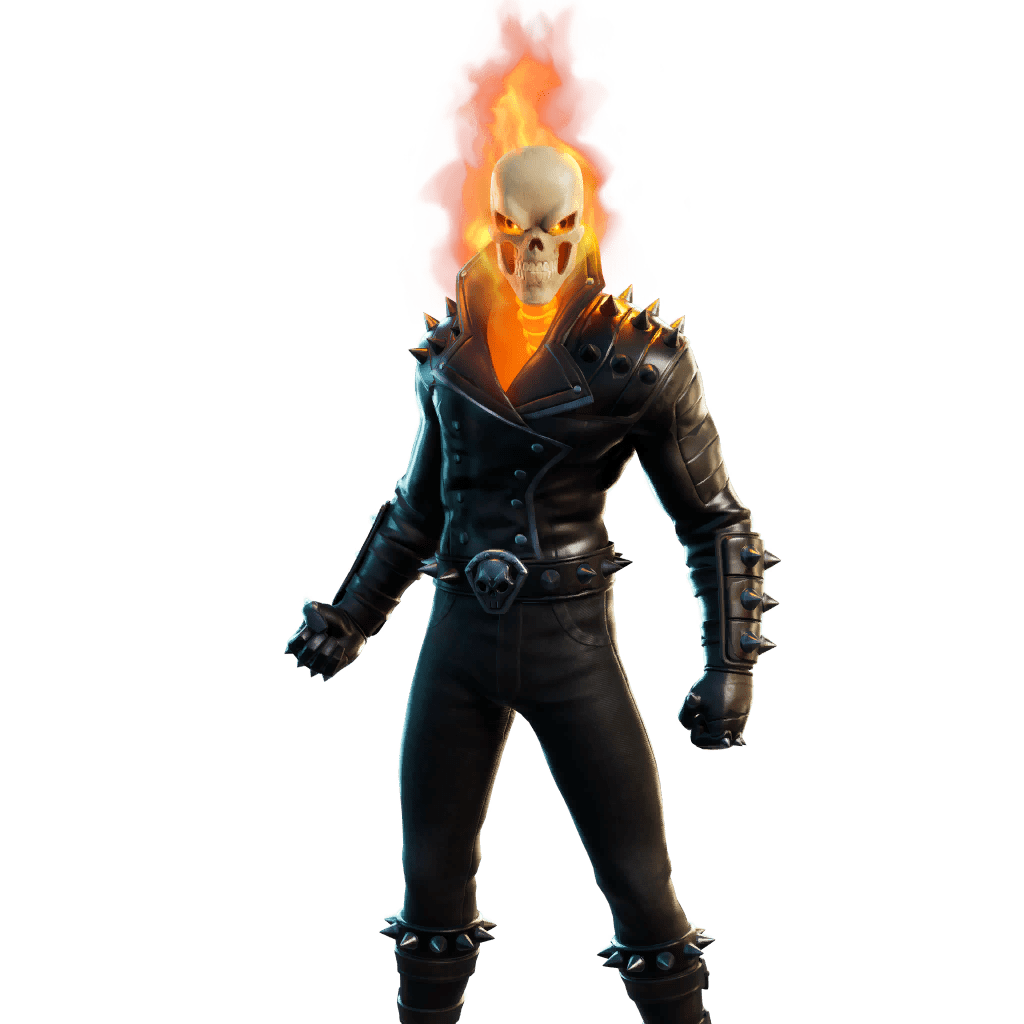 Epic Games have just announced the third Marvel Knockout Series Cup. The third part of the series is the Black Widow Fortnite cup. Players will have the chance to get their hands on the Black Widow Fortnite skin in the same way it's been available in the previous two Marvel tournaments.
Here's everything you need to know regarding the new Marvel cup, the Black Widow Fortnite cup, including when the tournament begins and the first look at the highly anticipated skin.
Black Widow Cup Fortnite Marvel Cup
The Black Widow cup will take place on Wednesday, November 11th. The cup will start at 12 PM ET in Europe, 6 PM ET for NA East, and 9 PM ET for NA West. Unlike the previous two Marvel cups, this cup will be Duos instead of trios.
How to get the Black Widow (Snow Suit) Fortnite skin for free
Unlike some of the free Fortnite cosmetics we've seen provided in the past, you'll find it pretty difficult getting the Black Widow Fortnite skin. The Tart Tycoon skin was easy to get in the Free Fortnite cup as players only needed 10 points in the tournament to get the skin.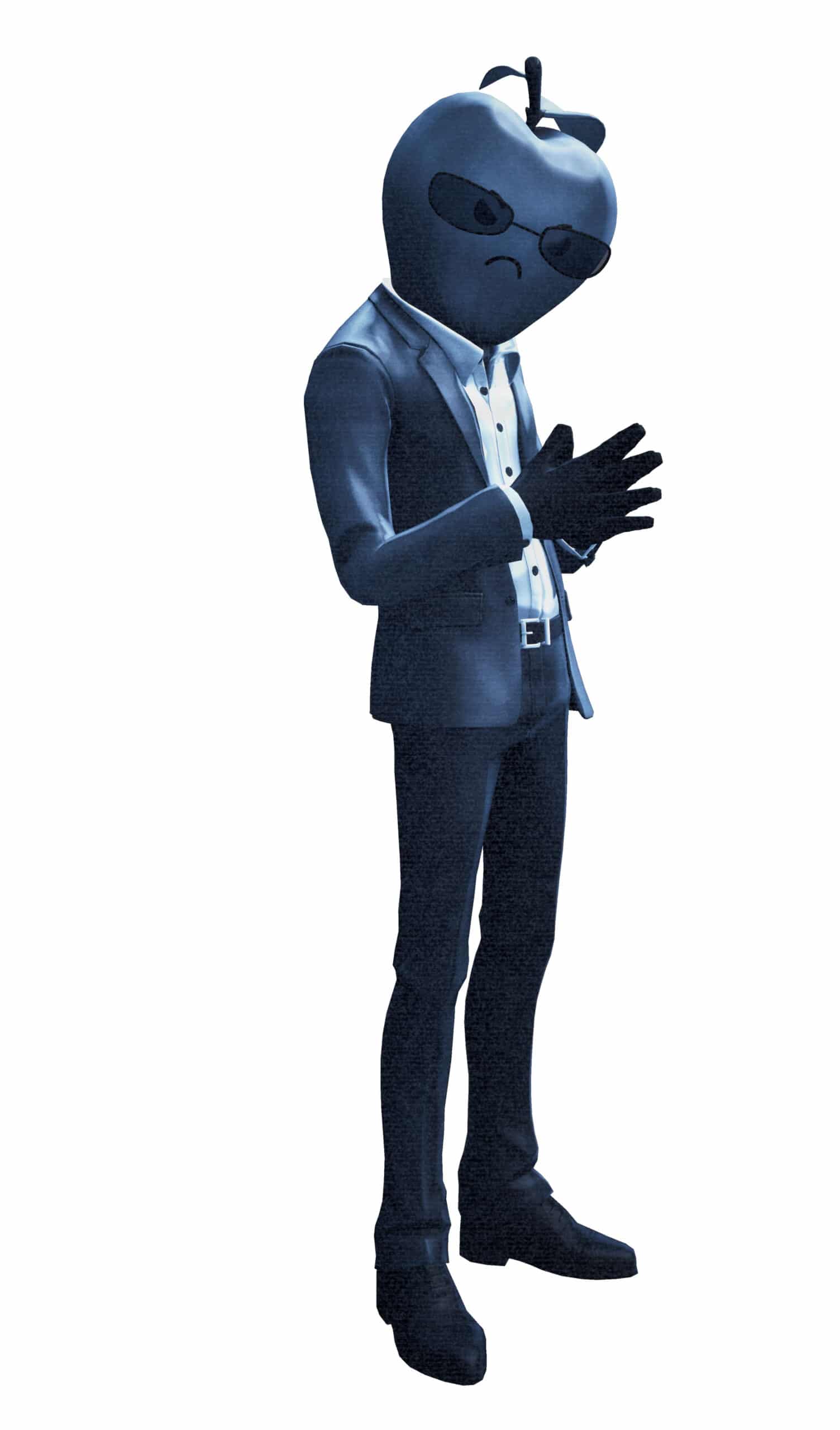 To get the free Marvel skins, you need to place top 1-800. The skin will be hard to get, but it'll still be available to purchase in the Fortnite Item Shop for those of you that miss out.
Epic teased the skin earlier in the day and have now released an image showcasing the new skin. Here's your first official look at the new version of Black Widow: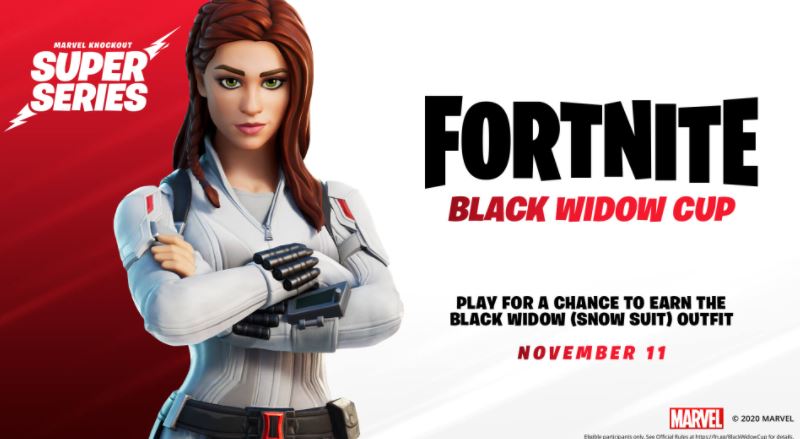 There'll be one more cup that players can participate in next week. There'll be yet another Marvel skin up for grabs, but we're not sure what skin it'll be. We'll likely get a teaser from Epic next week, or Data-miners will find out in the next major patch update.
Will you be gunning for glory to take home the Black Widow skin? Let us know in the comments section below.