Bruno Mars and Anderson. Paak Skins are coming to Fortnite Battle Royal in a Silk Sonic Cup!
Epic Games have collaborated with so many franchises and music artists and they keep adding to the list! Epic Games have just announced that they will be collaborating with the grammy-nominated R&B duo Silk Sonic, i.e. Bruno Mars and Anderson .Paak. Not only will there be Skins for these two, there will also be a Silk Sonic Cup taking place in Fortnite on Monday 7th February 2022 at 7pm ET. There is a new radio station being added to Fortnite, the Icon Radio where you can listen to Silk Sonic, Bruno Mars, Anderson .Paak and Bootsy Collins as their host.
Fortnite Silk Sonic Set – Bruno Mars & Anderson .Paak Skins
There will be a Silk Sonic Set available for players to purchase in the Item Shop on Thursday 10th February 2022 at 7pm ET. The set will be consist of the following:
Bruno Mars Skin – Additional Styles, 1 Reactive Style
Anderson .Paak Skin – Additional Styles, 1 Reactive Style
Sound Scepter Pickaxe
Freedom Wheels Emote
Here are the Bruno Mars Styles for his Skin: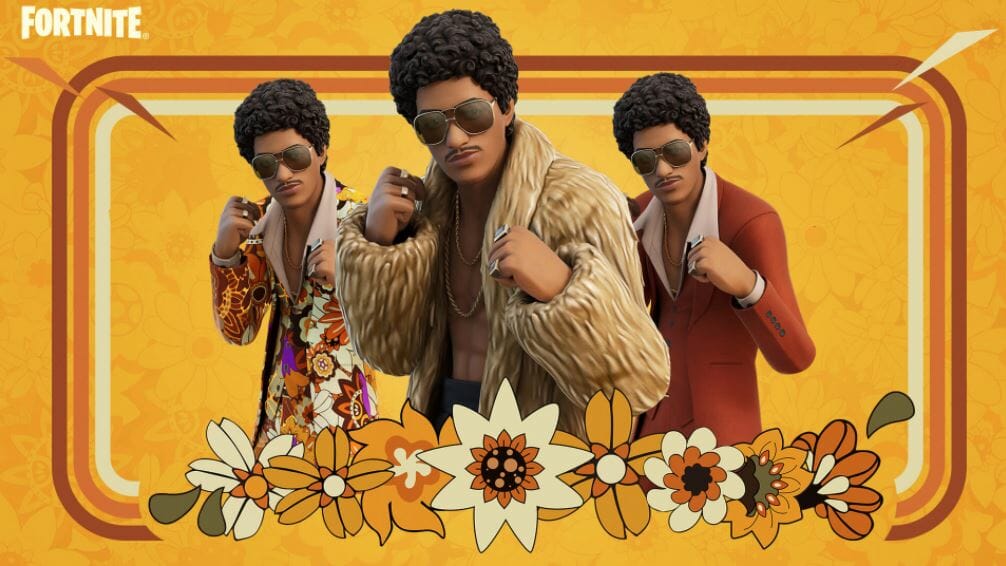 Here is what the Anderson .Paak styles look like: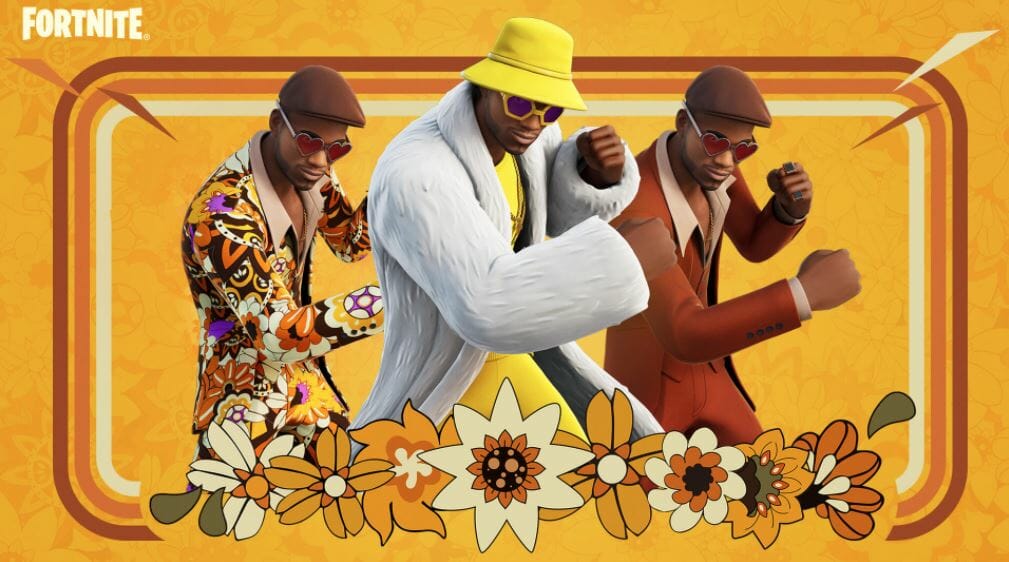 You can also get the Somebody This Fly Lobby Track before a match and also the Leave The Door Open Emote.
Fortnite Silk Sonic Cup Details
If you want to know the details of the Silk Sonic Cup, take a look below and Epic's official blog post:
Turn up the BPM to grab the Silk Sonic Outfits (and more) early! Happening Monday, February 7, compete in the Duos Silk Sonic Cup for a chance to unlock the Bruno Mars Outfit, Anderson .Paak Outfit, Sound Scepter Pickaxe/Back Bling, and Sonic Snare Back Bling before they hit the Item Shop. Also, earn at least eight points to unlock the Silk Sonic Spray!
Play up to ten matches in your region's three-hour time window. Specific event timing for each region can be found in the Compete tab in-game. For the amount of points needed to unlock the Outfits and accessories in your region, see the Silk Sonic Cup Official Rules.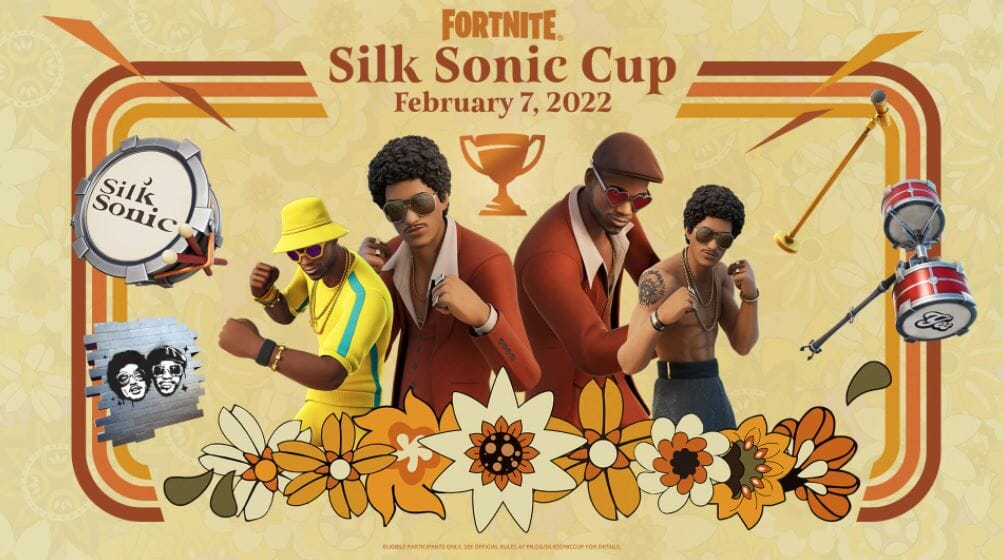 Scoring in the tournament will work as follows:
Match Placement
Victory Royale: 25 Points
2nd: 22 Points
3rd: 20 Points
4th: 18 Points
5th: 17 Points
6th: 16 Points
7th: 15 Points
8th: 14 Points
9th: 13 Points
10th: 12 Points
11th: 11 Points
12th: 10 Points
13th: 9 Points
14th: 8 Points
15th: 7 Points
16th: 6 Points
17th: 5 Points
18th – 19th: 4 Points
20th – 21st: 3 Points
22nd – 23rd: 2 Points
24th – 25th: 1 Point
Each Elimination 
1 Point