Day 2 of the Buccaneer's Bounty Challenge and Reward is live.
Yesterday, Epic announced in the v8.30 patch notes that a new event would be live, Buccaneer's Bounty Event. During this event, players test their skills in fresh LTM's every single day. A new challenge and reward is unlocked each day, and day 2 is now live.
The challenge for day 2 can be seen below: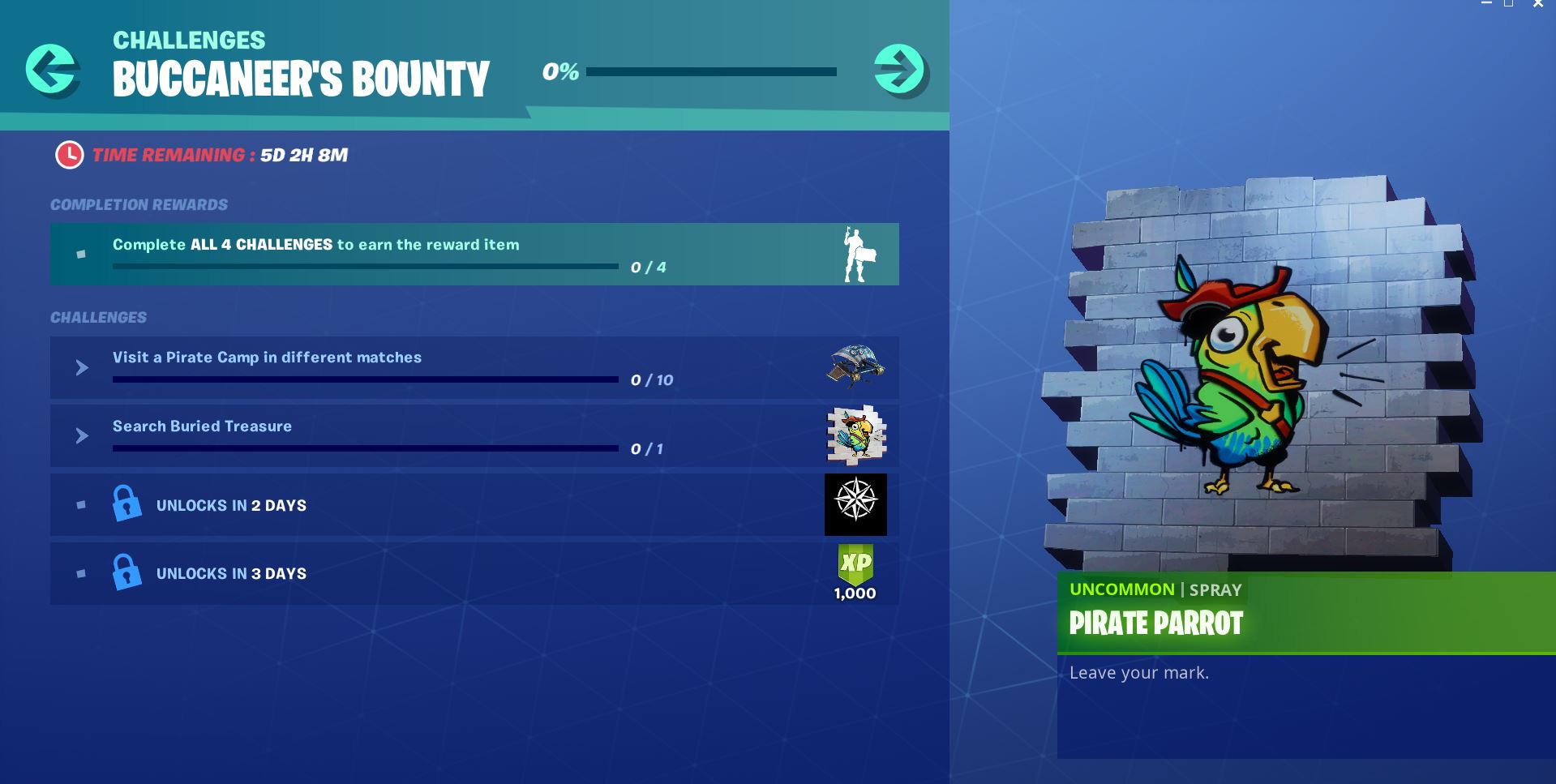 The challenge is to search for Buried Treasure, an item that was added in the very first Season 8 update.
Upon completing the challenge, players will be rewarded with the Pirate Parrot spray. Yesterday's challenge required players to visit a Pirate Camp in different matches 10 times.
When players complete all four of the challenges, they'll be rewarded with the Boobytrapped emote, which is of Epic rarity.
There's 5 days left to complete the challenges, with the next challenge unlocking in 2 days time.
With Epic releasing another patch update next week (v8.40), we could see more challenges similar to the 14 days of Fortnite event, but for Easter instead.