The Bullseye Mission is now live and one of the challenges/objectives to complete is to land on different Bullseyes. Here is where you can find the different bullseyes.
New Missions are released every Thursday in Fortnite Battle Royale and the Bullseye Mission is now live. There are seven normal and seven prestige challenges/objectives to complete, which you can view here. One of the objectives to complete is to land on different Bullseyes and this article will go through all of the locations of these Bullseyes to help you complete the challenges.
In addition to the Bullseye Mission, an objective for the Ready or Not… Limited Time Mission is also available to complete. A new objective for the Limited Time Mission will be released every day and will be available for a limited time, so be sure you complete at least three objectives to get the Loading Screen reward.
Different Bullseye Locations
There are three different Bullseye locations we have marked on the map below. Please let us know if you find any more in the comments section to help others to complete this challenge quickly.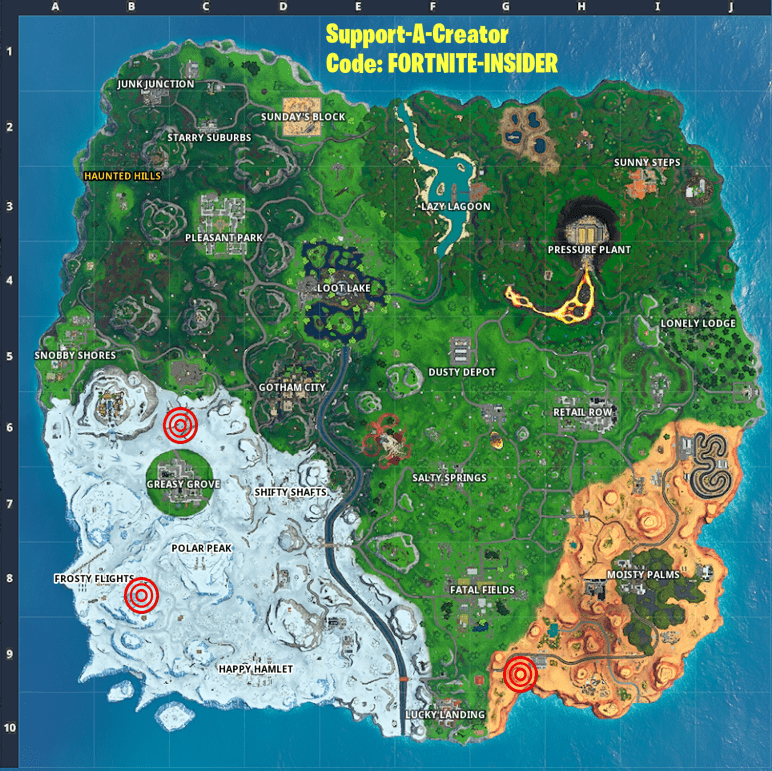 We have not shown the Bullseyes in-game as you can easily see them whilst you are skydiving, just make sure you land on the Bullseye in order to complete the challenge.
Featured Image via EveryDay FortNite on YouTube