Here's how to quickly complete the stoke campfires at Camp Cod Fortnite location.
The Fortnite Chapter 2 Season 3 Week 9 challenges will go live shortly. It looks like this season won't be extended which means next weeks challenges, week 10, will be the final set of weekly challenges for season 3.
As always, there's a total of seven challenges that'll be available to complete. If you'd like to take a full list of the week 9 challenges, click here.
We'll be going over the stoke campfires at Camp Cod challenge in order to help you complete this challenge as quickly as possible.
Camp Cod Campfires Fortnite Location
The Fortnite map changed throughout the season with the water levels lowering after a few days. Old and new locations were added to the map with the very last change of the season bringing the Coral Castles location along with the spaceship challenge north east of Craggy Cliffs.
If you're not sure where Camp cod is located on the Fortnite map, It's located on the south side of the map. You can find it south of Catty Corner and south east of Misty Meadows.
In order to be able to stoke a campfire at Camp Cod, you're going to need 30 wood for each time you stoke a campfire. There's enough trees at the location in order to quickly farm up.
In order to complete this challenge, players will need to stoke a campfire a total of three times. There's enough campfires around Camp Cod for you to use. Here's the locations of the campfires: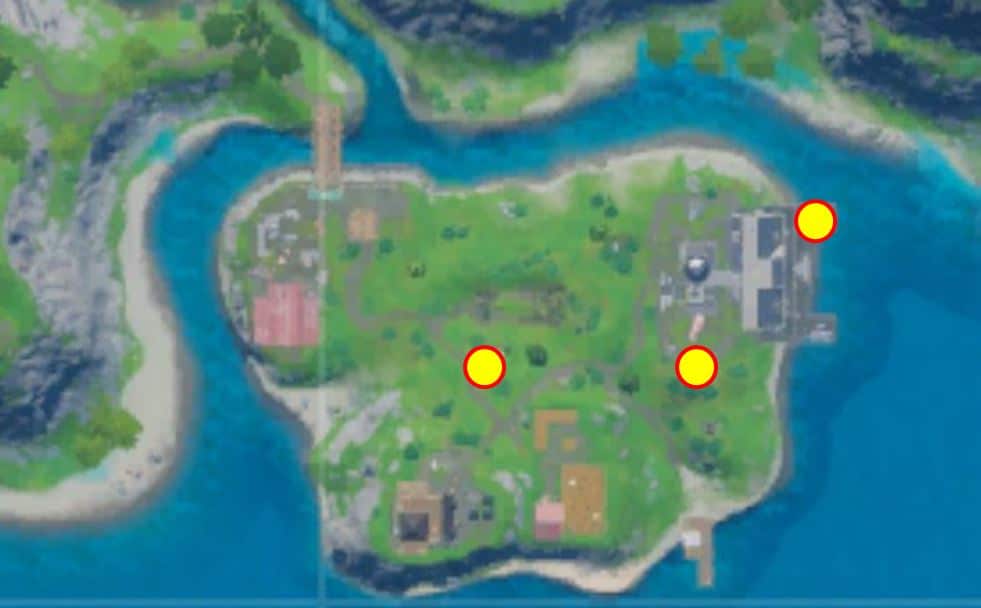 You can easily complete this challenge by collecting wood and going to these three campfires. You can also reuse the same campfire if any enemy is occupying one of the other campfire locations.
This challenge shouldn't take you too long to do and you should be able to complete it in one match. Good luck and have fun!