Here is where you can find Candy in Fortnite to complete one of the Fortnitemares Challenges.
The Fortnitemares 2021 challenges are now available to complete in Fortnite and there are three challenges you can complete, which earns you XP as well as some cosmetic rewards for completing them. One of the challenges is to collect Candy and we will show you how and where to complete this challenge.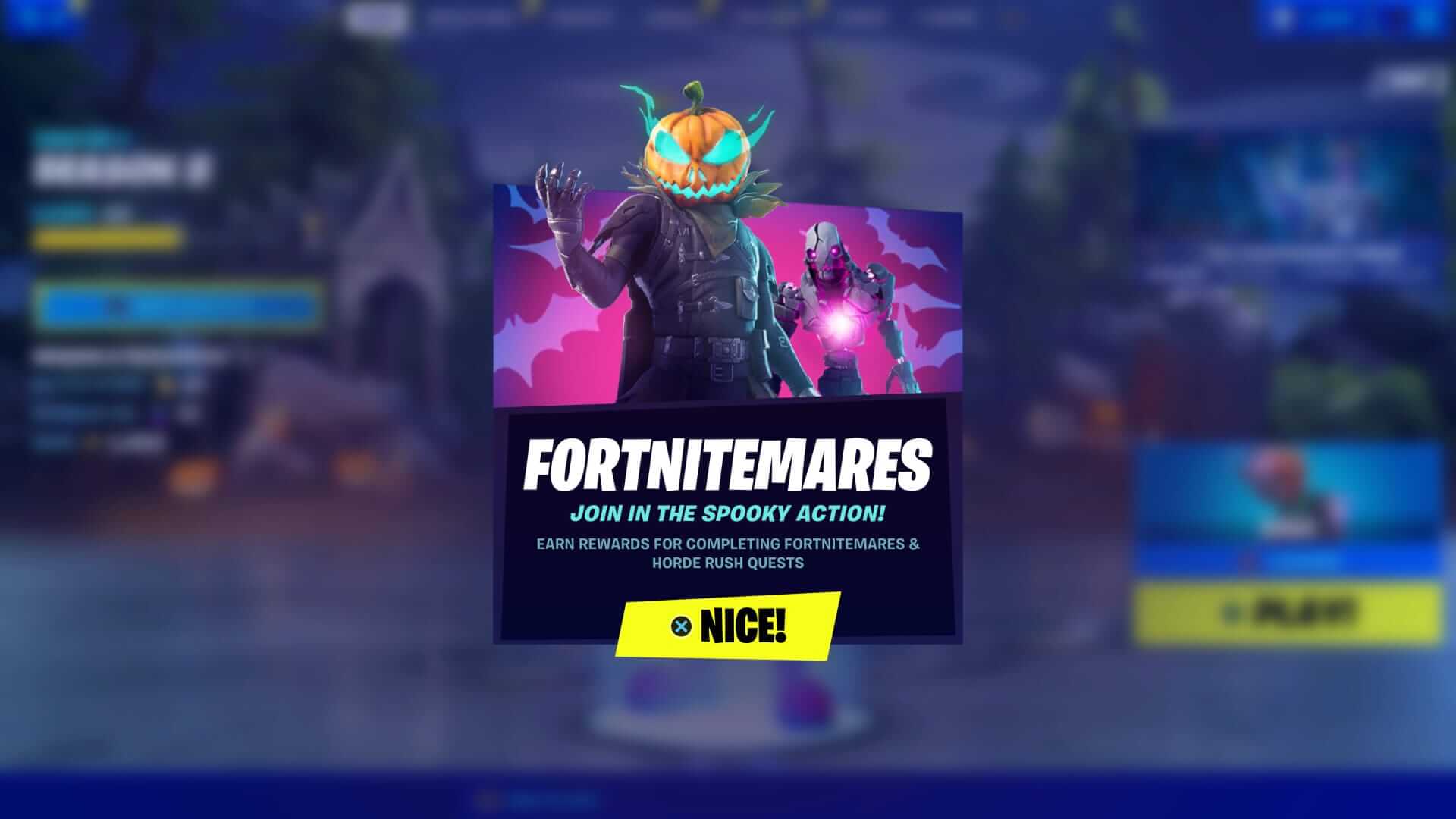 You will be awarded with 2,800 XP for completing each challenge and these are actually quite easy to complete when you where to go. The challenges do not require you to complete the challenges in one match either, which makes them even easier to finish. These will only be available for a limited time so make sure you complete them as soon as possible!
Fortnite Candy Locations
You can find Candy in Fortnite in various different locations, but one of the easiest places to land is at Pleasant Park. If you land at the house that is closest to the bus stop and payphone, located southwest of the POI, you will see some Halloween decorations. There is a witch in a cauldron as well as some candy buckets as seen in the image below:
All you will need to do is to break these decorations to get the candy. There are different types of candies, which drop a different quantity and in order to complete this challenge, you will need to collect 20. You can find candy in the other houses in this POI and this challenge could easily be completed in one match. Be sure to pick them up in order for it to be counted towards your challenge. The candies have different benefits to them once you eat them as well with one of them making you run faster.