Here's where to find and carry an alien sample in Fortnite.
We're onto week 9 in Fortnite chapter 2 season 7. We still have over a month left until the new season, but we'll still have weekly challenges and alien artifacts to keep us busy until the season comes to an end.
We also have the Ariana Grande live concert along with the release of Superman next week. There'll be further challenges for the Superman Battle Pass skin in order to unlock his cosmetics and additional skin style.
We've had the legendary quests for week 9 release yesterday and we have the epic quests releasing today. One of the quests require players to carry an alien sample from a Satellite Station's Dish to an entrance of Corny Complex. Here's where to find alien samples in Fortnite.
Alien Sample Fortnite Location – Where to find it
There are several satellite station dish locations in Fortnite, but you'll want to select the easiest location to complete this challenge. That means you'll want to get the Fortnite alien sample from the satellite dish that's southeast of the green bridge and west of Dirty Docks. Here's where you'll want to land:
When you drop at the the location, you'll find the Fortnite alien sample at the location with the white marker in the above image. The sample will be in a black box as seen in the image below: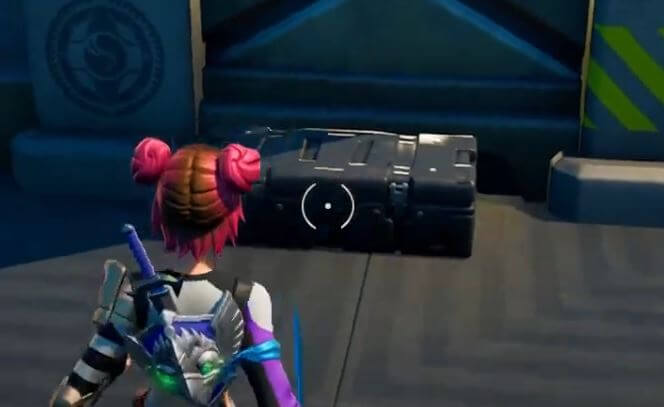 From here, turn around and head towards the Forklift that's near the white tent. In front of that, there'll be a launchpad. Use the launchpad to help you fly towards Corny Complex.
To complete the challenge, you'll need to hear to the etrnance of Corny Complex which is near the middle of the location. You'll find a black box similar to the one shown above, you'll need to get to that point to complete the Carry an alien sample from a satellite station's dish to an entrance of corny complex challenge.
Here's the entrance of corny complex marked on the map: