We now know when cars are coming to Fortnite Battle Royale.
Epic teased drivable Fortnite cars in the season 3 battle pass overview. Some players were expecting cars to be in the game at the start of season 3, but obviously that wasn't the case.
As the water levels lower, which they did for the first time this month, more roads will be available for cars when they're added into the game. The next reduction in water levels is expected on 10th July.
Here's everything we know about Fortnite cars including when they'll be coming to Fortnite Battle Royale.
Fortnite Cars
Which cars can players drive?
According to leaks, there'll be four different types of cars that players will be able to drive around the season 3 map. These cars are named in the files as Truck, Large Car, Medium Car, and Small Car. The cars that players will be able to use are teased in the season 3 battle pass overview video.
Leaks also suggest there's other cars in the above categories. These cars are; basic car, basic truck, big rig, police car, taxi cab, and sports car. However, Epic removed police cars due to the BLM movement, and it seems unlikely they'll be adding them back any time soon, but as always, we'll just need to wait and see.
Each car has different stats to one another with the truck having the most health but having a smaller fuel capacity as well as consuming more fuel whilst driving and using the boost feature. Here's all the Fortnite car stats: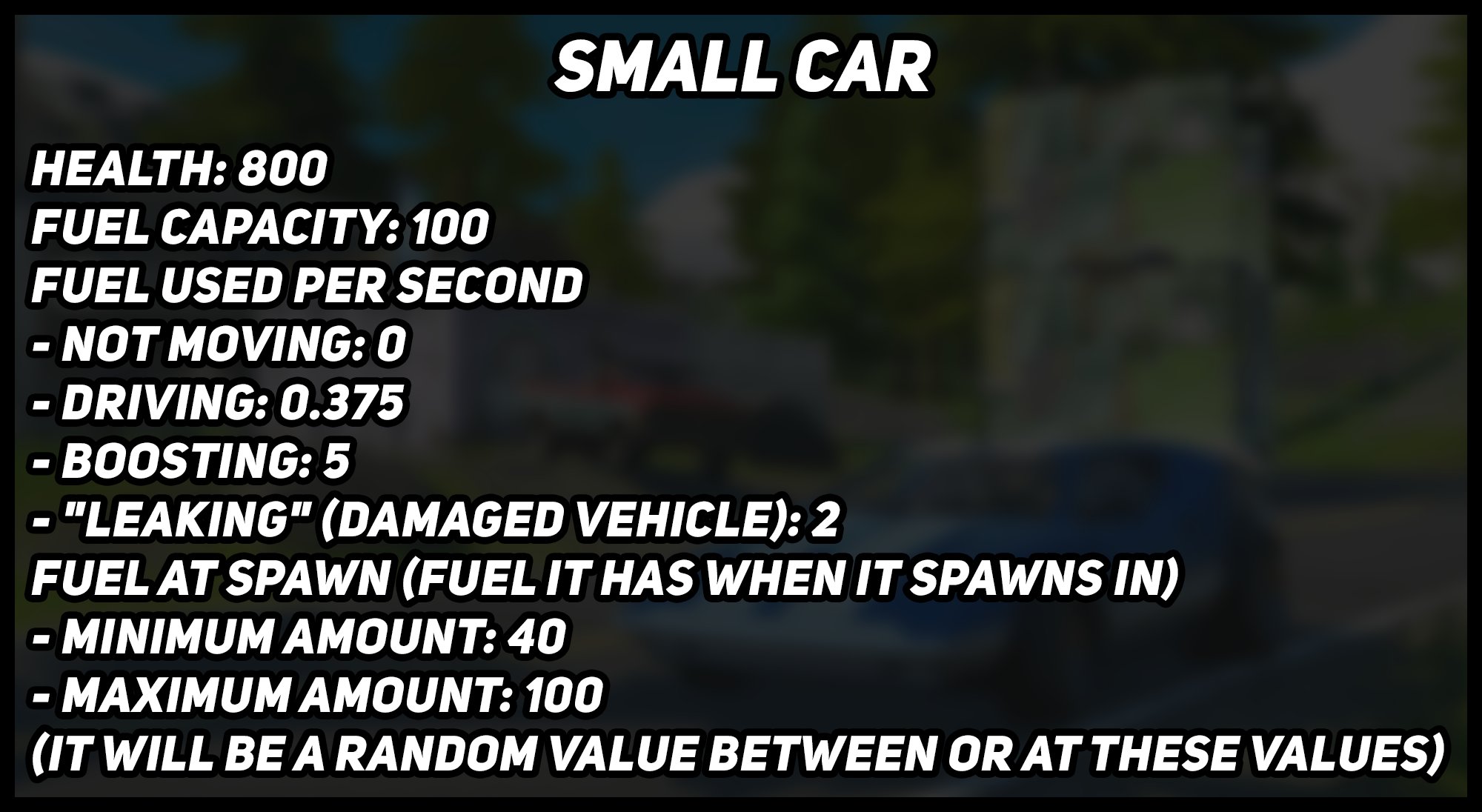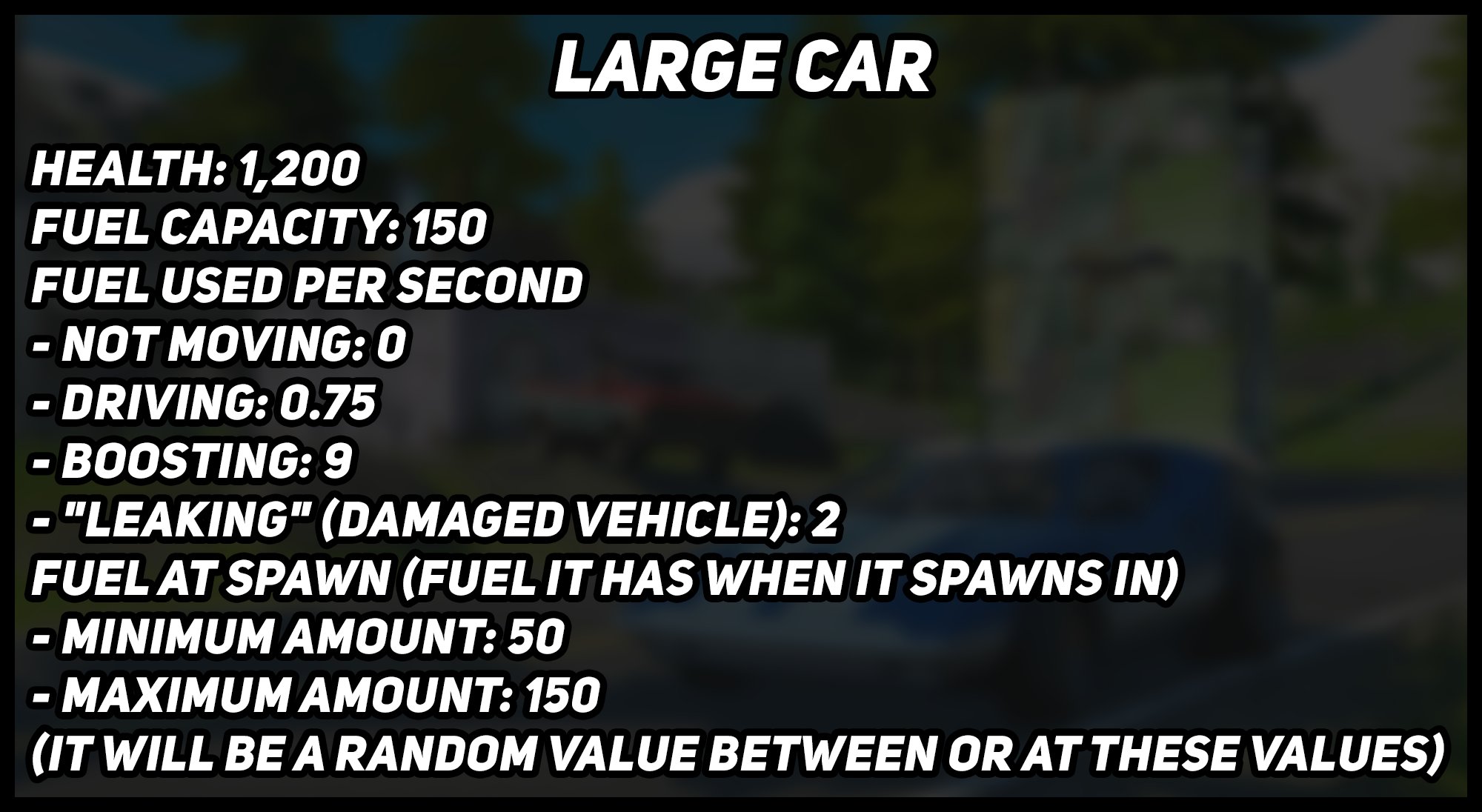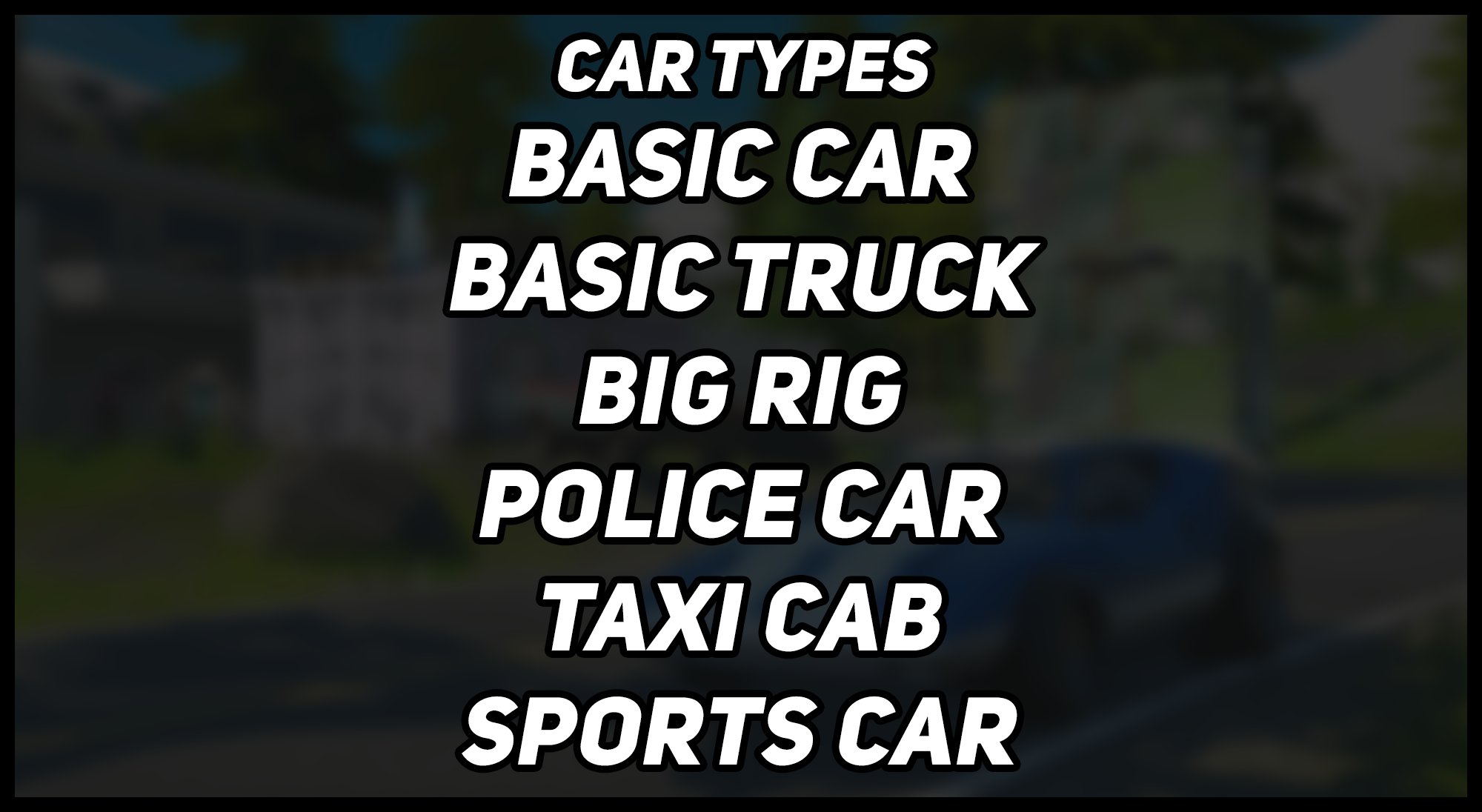 Players can refuel cars at gas pumps, but will have to risk potentially getting eliminated with opponents being able to shoot at the gas pumps which will make them explode. Leaks also suggest you'll be able to find fuel though chests and floor loot.
Here's some leaked information for gas pumps:
When are cars coming to Fortnite?
Cars will be coming to Fortnite on the 22nd July. Originally, we thought they'd be coming next week after the water levels lower on Saturday, however, apparently there's an employee at Epic Games that is provided information to many different Fortnite leakers for whatever reason.
This Epic Games employee has also been leaking the Fortnite Item Shop correctly on many different occasions over the past few weeks, so this is a reliable source, and we can most definitely expect cars to come to Fortnite on July 21st.
The only possible reason Fortnite cars won't be available on the leaked date is if Epic decide to delay it due to the leak. Also note that any of the leaked information is subject to change.