We have a strange legendary quest to complete for Fortnite week 3. Players need to collect cat food and here are the locations where you can do so.
Another week of Fortnite Battle Royale means a fresh set of challenges. However, unlike in previous seasons, the Epic and Legendary challenges are releasing on different days.
The Legendary quests will release every Wednesday at 10 AM ET and the Epic quests will release on Thursday at 10 AM ET. The Alien Artifacts should release on Thursday along with the Epic quests.
One of the Fortnite week 3 challenges requires players to collect cat food. To help you complete this challenge as quickly as possible, we've put together a guide on how to complete this challenge as quickly as possible with a map of the locations of where you can find cat food in Fortnite chapter 2 season 7.
Where to find and Collect Cat Food in Fortnite
In order to complete this challenge, you'll need to find and collect cat food two times. There are two different named locations where you can collect cat food in Fortnite season 7. Once you get close to cat food in Fortnite, they'll illuminate to make it easier to find the cans of pet food.
Cat Food Locations at Retail Row Fortnite
You'll find cat food on the north side of Retail Row. You'll find it behind the supermarket on the left side outside. It's near the truck that's parked outside at the back of the supermarket. It'll be hart to miss it as there's a blue light emitting from the cat food as shown below.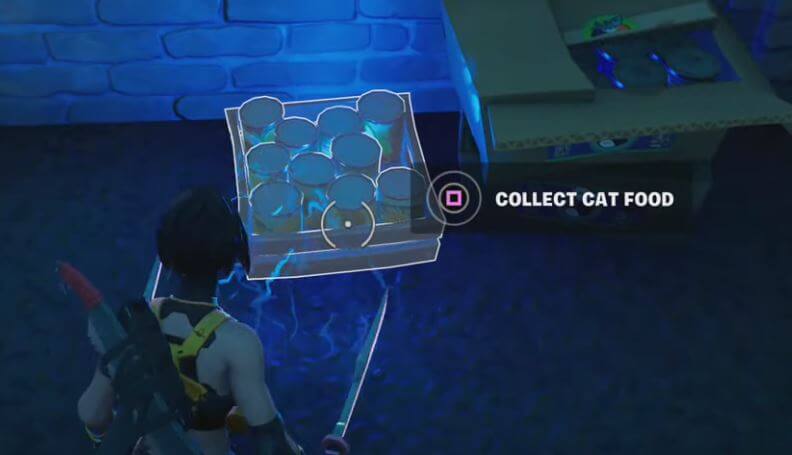 Here's the map location: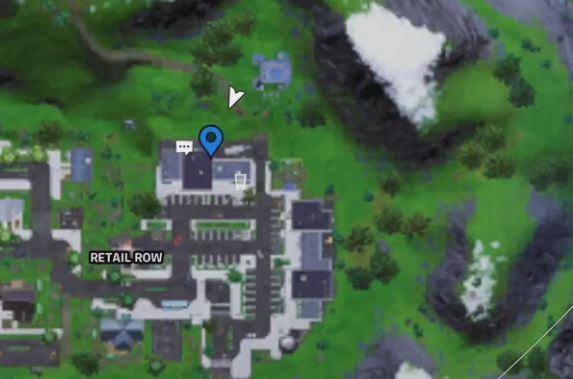 There's also another location in Retail Row which is in the superstore next to the location above. Head inside and on the east side you'll find more cat food on the flood by one the shelves.
Dirty Docks Cat Food Locations
Dirty Docks has two locations where you can find and collect cat food in Fortnite. You'll find it by a pallet of the cat food. The second location is a short walking distance from the other. Both are by pallets of the cat food and here is where you'll find it.