The Fortnite Season 8, Week 3 Challenges were leaked last week but were changed in the v8.10 update.
Last week, the Fortnite Season 8, Week 3 challenges were leaked, however, Epic Games changed some of the challenges. Originally, one of the stage challenges required players to deal damage to players on a zip line and deal damage whilst on a zipline. These have been replaced along with another challenges.
Here are the new Season 8, Week 3 challenges thanks to FortniteGameLAT:
Free Challenges
Stage 1: Destroy Cacti in the Desert
Stage 2: Search ammo boxes in the Snow biome
Stage 3: Search chests in a Jungle
Get an elimination with an SMG, Pistol, and a Sniper Rifle
Search chests at Sunny Steps or Fatal Fields
Battle Pass Challenges
Search where the magnifying glass sits on the Treasure Map loading screen
Deal headshot damage to opponents.
Play different Trap Slot items in a single match
Stage 1: Visit Fatal Fields and Salty Sporints in a single match
Stage 2: Visit Haunted Hills and Tilted Towers in a single match
Stage 3: Visit Frosty Flights and Loot Lake in a single match
Stage 4: Visit Lucky Landing and Retail Row in a single match
Stage 5: Visit Snobby Shores and Tomato Temple in a single match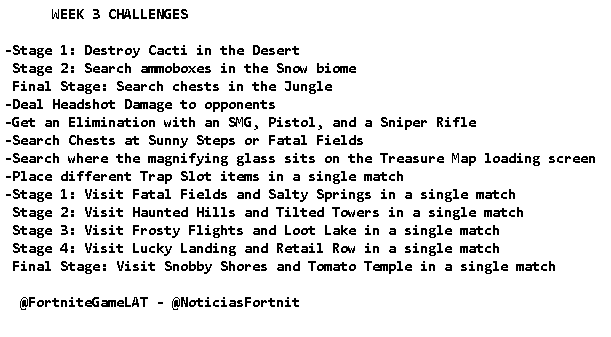 Upon completing four of the seven challenges, players will be granted 5,000 season XP. If players completed all of the weekly challenges, you'll unlock the Discovery loading screen #3, which will provide the location for a hidden Battle Star: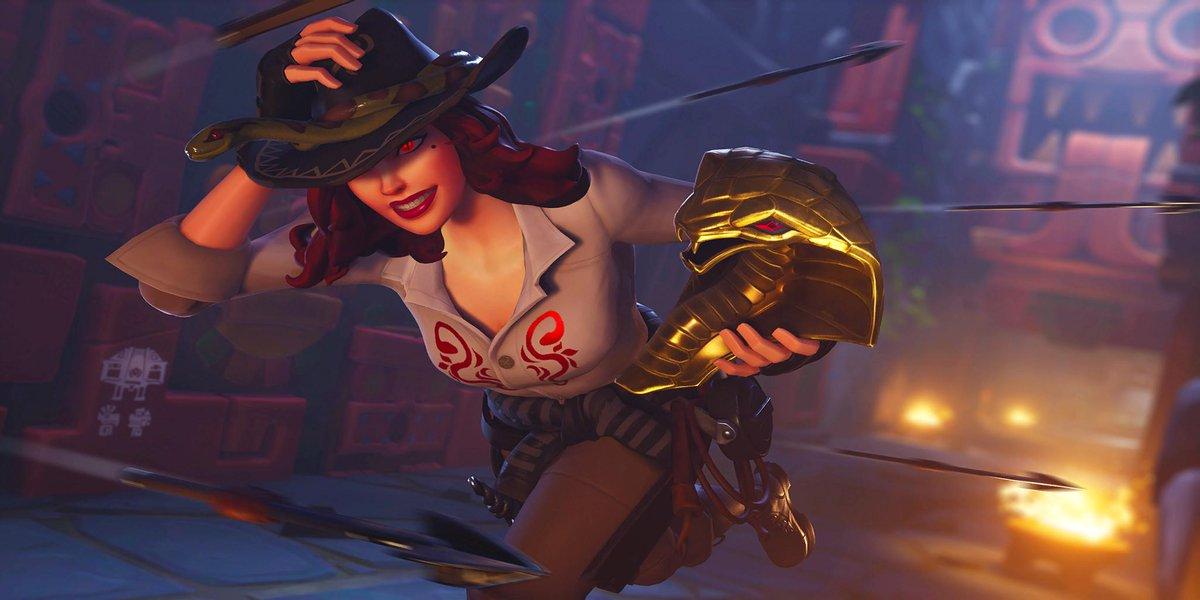 We'll have guides to help you complete the challenges tomorrow, so be sure to check them out as soon as the challenges drop!