The Mythic Goldfish has finally been seen and used by players. Here is what it looks like and how it is used.
Fishing is a new feature for Fortnite Battle Royale and players are able to fish at any water in-game. You can find different things in the water, including different types of fish, heals, weapons and even a Rusty Can.
You can throw the Rusty Cans at opponents to deal 20 damage and you can carry a max of 2 in an inventory slot.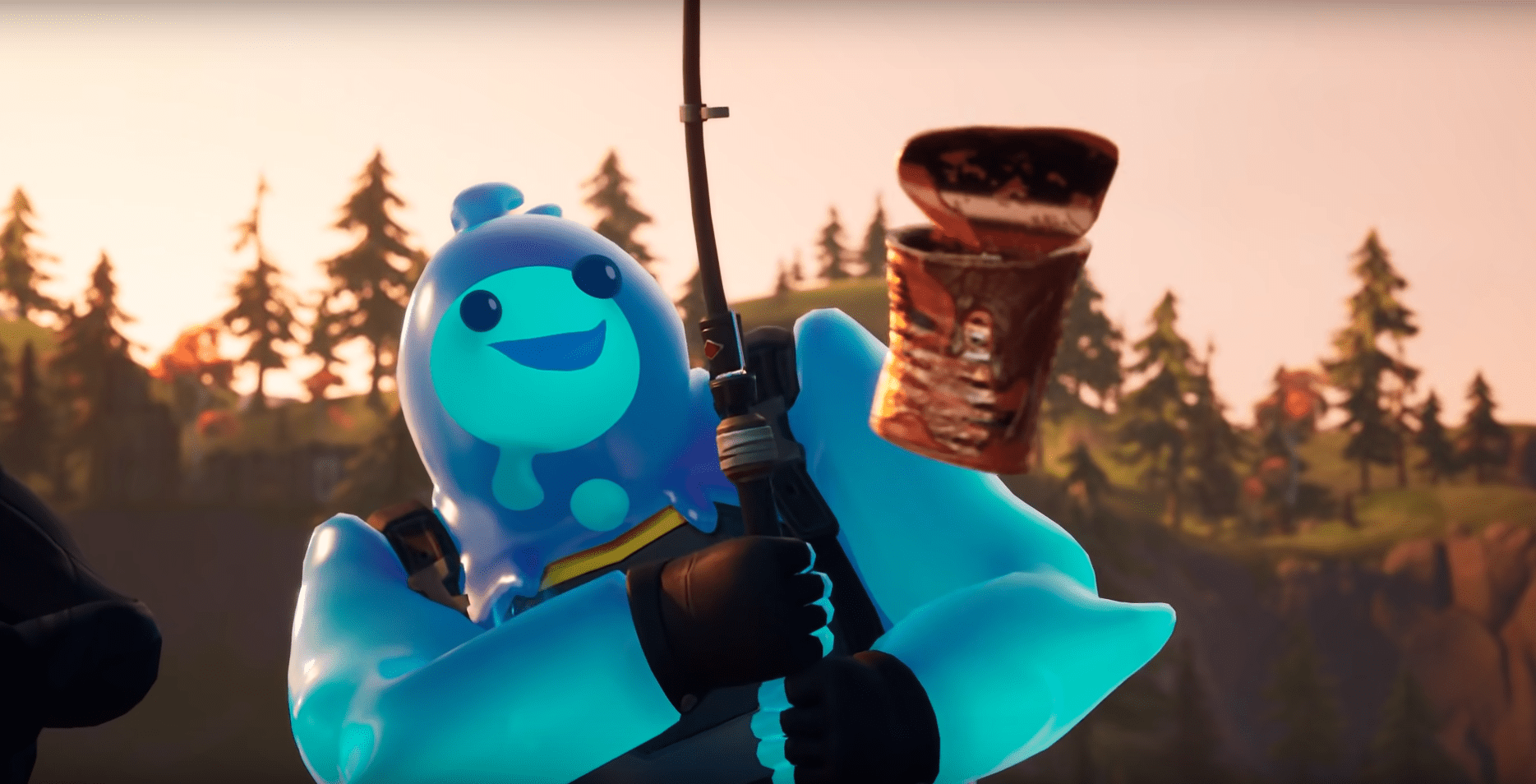 There are three different types of fish that you can catch by fishing, which are the Small Fry, Flopper and Slurpfish. You can see more detail about these fish below.
Small Fry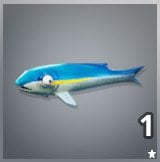 The description for the Small Fry fish is, "Consume for some light healing" and gives players 25 Health once consumed, however similar to Bandages, cannot be used if your health is more than 75%. It takes one second to consume the fish and you can carry 6 Small Fry in one inventory slot. This item is of Uncommon rarity.
Flopper
The Flopper fish is of Uncommon rarity and has the description, "Eat me! I'll give you health." This fish will give you 50 health and you carry a max of 4 of these in one inventory slot. It takes one second to consume this fish as well, so is a bit more powerful than the Small Fry fish.
Slurpfish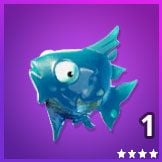 The Slurpfish is the last type of fish that can heal you and is of Epic rarity. The description for this fish reads, "Consume for juicy health or shield." You can carry a max of three of these fish in one inventory slot and takes one second to consume. This is the best fish to carry as it can increase both health and shield and still only takes one second to consume.
Data-miners had previously stated that the Mythic Goldfish has not been added to the game, but players are now starting to find it in-game, which could mean that Epic have added the item recently or they have increased the chances of finding it.
Mythic Goldfish
This item is different from the other fishes you can catch as it isn't really a fish, but a trophy. You can find this mythic item by fishing, but it is a very rare item. This can only be thrown at players or structures to deal damage and cannot be consumed for health.
This item deals 90 damage to opponents for a body shot and 200 for a headshot. It also deals 200 damage to structures. You can see how to use the item and the damage it deals in the video below:
https://twitter.com/iOllekOW/status/1186201597291978752
Have you found the Mythic Goldfish yet? Let us know in the comments section below.