The Open Water Mission has just been unlocked and there are eleven new challenges/objectives for Fortnite Chapter 2:Season 1 Week 2.
Missions used to be released every Thursday in Fortnite Battle Royale, but as the season started on Tuesday, there was a Mission that was available to complete with the launch of the new chapter and there is also another Mission that has just been released today.
This season there are only normal Missions that players have to complete and they will now be released on Thursdays every week. Here are the challenges/objectives you will need to complete for this Mission.
FORTNITE CHAPTER 2: SEASON 1 Week 2 Open Water MISSION CHALLENGES
Here are the eleven challenges/objectives that you will need to complete for this Mission:
Land at Craggy Cliffs, Salty Springs, and Dirty Docks (1)
Hide inside Hideouts in different matches (3)
Search Chests at Craggy Cliffs or Misty Meadows (7)
Eliminate opponents with a Sniper Rifle (2)
Be crouched within 20m of an opponent for a total of 10 seconds (10)
Deal damage with Pistols to opponents (500)
Search Ammo Boxes in a single match (7)
Get an elimination from 50m or further (1)
Survive Storm phases (10)
Deal damage within 10 seconds of leaving a Hideout (150)
Once you have completed any eight of these challenges, you will unlock the Open Water Loading Screen, which can be seen below: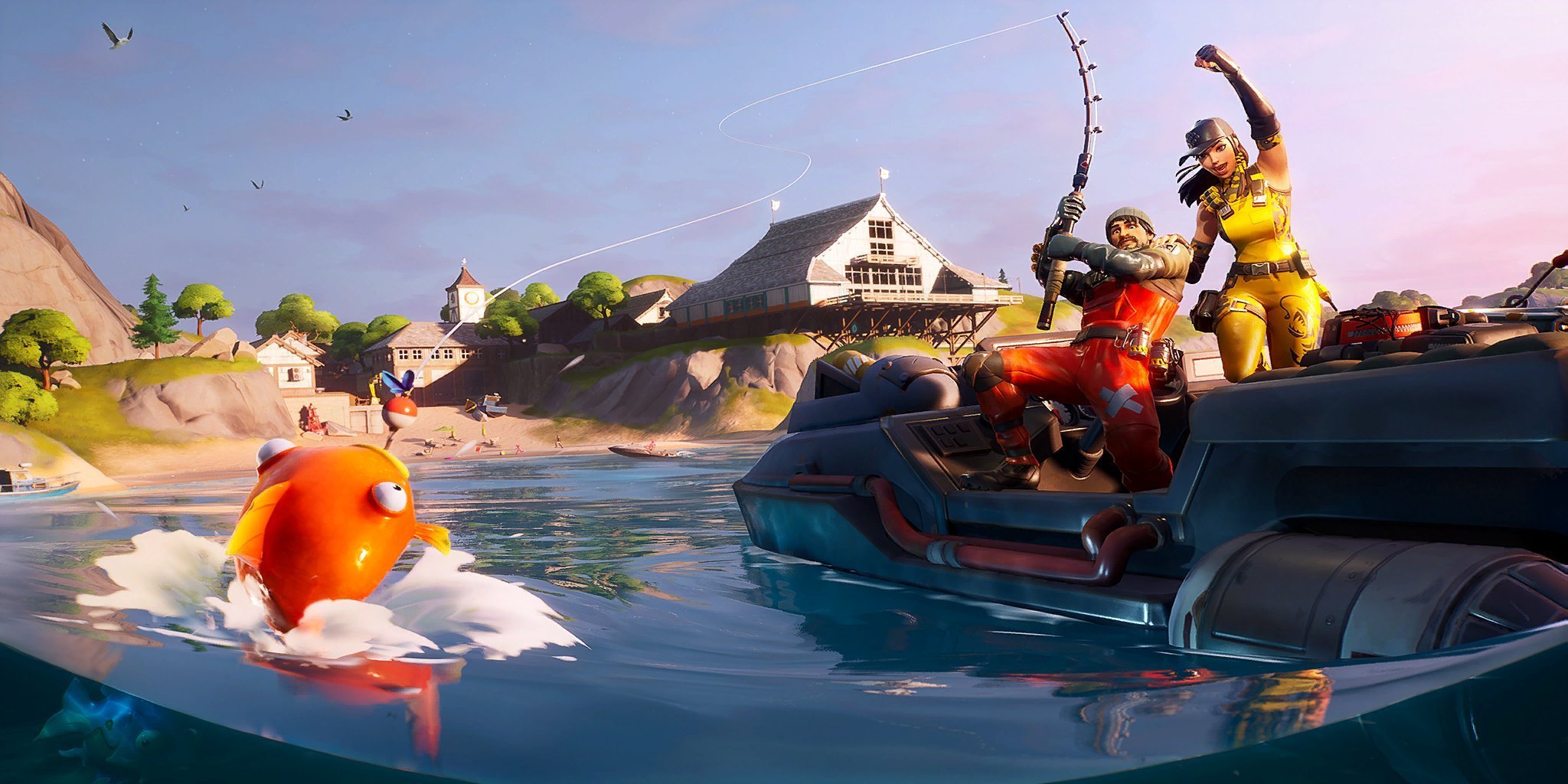 This season, you will no need to find hidden Battle Stars as they are no longer needed for the Battle Pass, but you will need to find a hidden letter instead. You will need to find the lettters of FORTNITE and each Loading Screen will have a different letter.
The Open Water Loading Screen contains a clue as to where you can find the letter 'O' on the map and we have a guide you can check out HERE on how and where to collect it.Remember, you will only be able to see the letter once you have completed eight objectives and have the Loading Screen in your locker.
Make sure you collect all of the letters hidden in the Loading Screens as doing this will unlock the mystery Fortnite Skin for this season.