Here are all of the challenges/objectives you will need to complete for the Dockyard Deal Week 4  Mission in Fortnite Battle Royale.
A new Mission is released every week in Fortnite Battle Royale on Thursdays and data-miners have leaked the new challenges/objectives you will need to complete tomorrow. Battle Stars aren't awarded to players who complete the challenges this season as they are no longer needed to progress in the Battle Pass.
XP will be awarded to players for completing each challenge and completing eight of the challenges for each will unlock the Loading Screen for this season. The Loading Screens this season contain a clue as to where you can find the hidden letter of FORTNITE. Collecting all eight letters will unlock the Mystery Skin for this season.
Fortnite Chapter 2: Season 1 Week 4 Dockyard Deal Mission Challenges
Here are all of the challenges for the Dockyard Deal Mission that are now available:
Click any of the highlighted challenges to view a guide on how to complete them.
Eliminations at Pleasant Park or Dirty Docks (3)
Search chests at Dirty Docks or Salty Springs (7)
Deal damage with Sniper Rifles to opponents (250)
Deal any damage to opponents by shooting exploding gas pump (1)
Deal damage to enemy structures with Explosive Weapons (200)
Deal damage to opponents from above (250)
Land at Weeping Woods, Lazy Lake, and Pleasant Park (3)
Explosive Weapons Eliminations (2)
These challenges are quite straightforward and you shouldn't need much help to complete them.
Once you have completed 8 of the challenges/objectives above, you will unlock the Dockyard Deal Loading Screen, which has the hidden 'T', as seen below. The letter can be found in-game and will only be visible once you have unlocked the Loading Screen in your locker.
We will be releasing a guide on where you can find the 'T' once it is available to collect in-game.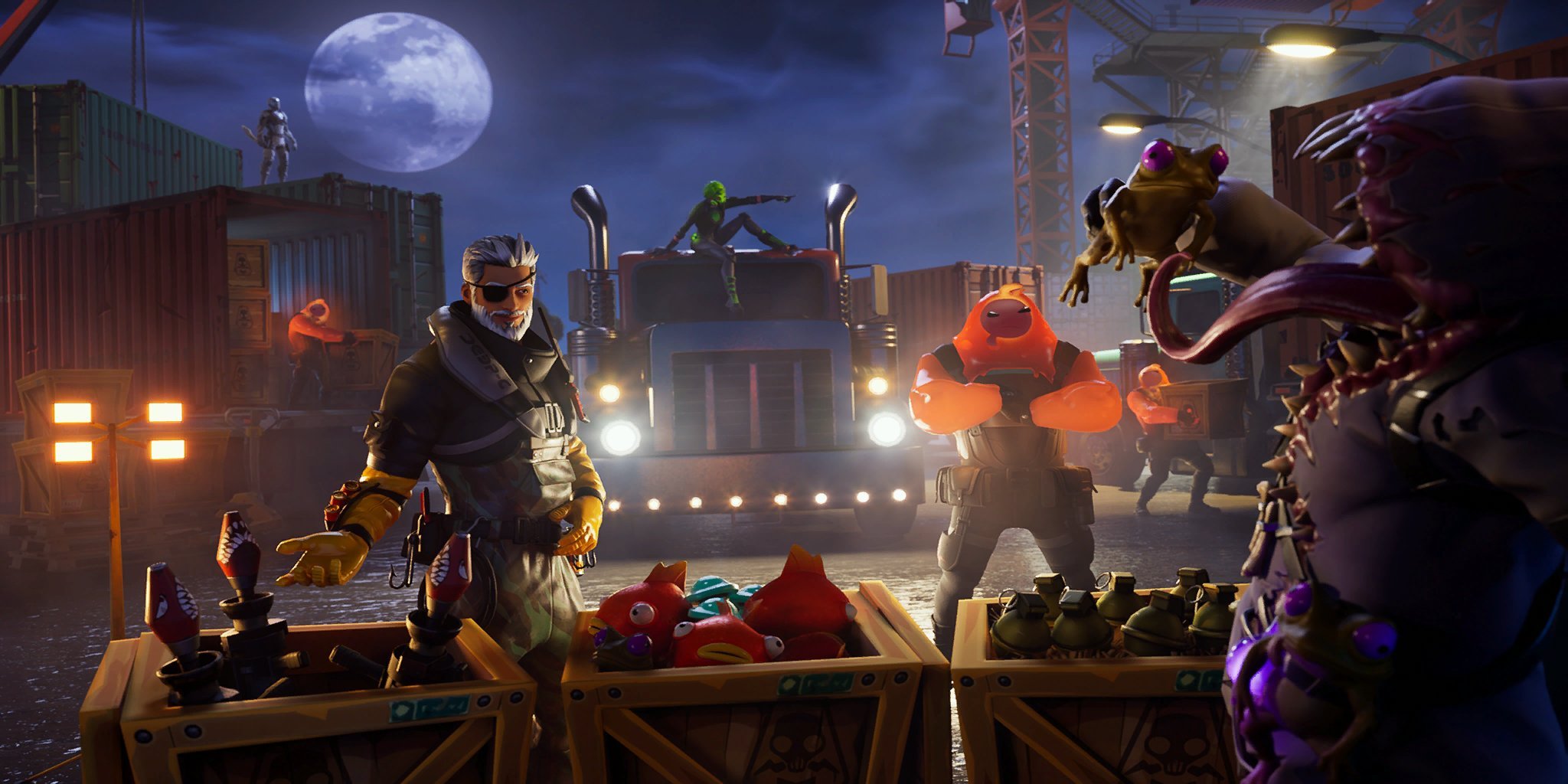 Have you been completing the weekly Missions? Let us know in the comments section below.