Dataminers have leaked the Fortnite Chapter 2 Season 2 Battle Pass video from the v12.00 files.
The Fortnite community have been waiting for Chapter 2 Season 2 for what seems like an eternity. Originally slated to end in mid December, season 2 is just hours away.
Before every season launch, one of the many platforms Fortnite is available on leak the Battle Pass cosmetics before the new files are even available to download. However, for the first time, the Battle Pass cosmetics weren't released by PlayStation, Xbox or Apple.
Now that Fortnite downtime has begun, the v12.00 files are now available to download. As you're already aware by now, when the files are available to download and are downloaded by the many Fortnite leakers, they're able to post things such as the new skins that'll be available for the first couple of weeks including the Chapter 2 Season 2 Battle Pass skins.
The Fortnite Chapter 2 Season 2 Battle Pass overview video has just been leaked which outlines the Fortnite skins and other cosmetics that'll be available this season along with new features.
Fortnite Chapter 2 Season 2 Battle Pass Skins
You can take a look at the Chapter 2 Season 2 Battle Pass overview video below, BUT WAIT. You'll notice at the end that players will be able to get the Deadpool Fortnite skin from the Battle Pass later.
Epic Games end the Battle Pass overview video showing a Deadpool skin and stating "Battle Pass Now. Deadpool Later. Maximum Effort". You'll also see him in the cinematic trailer: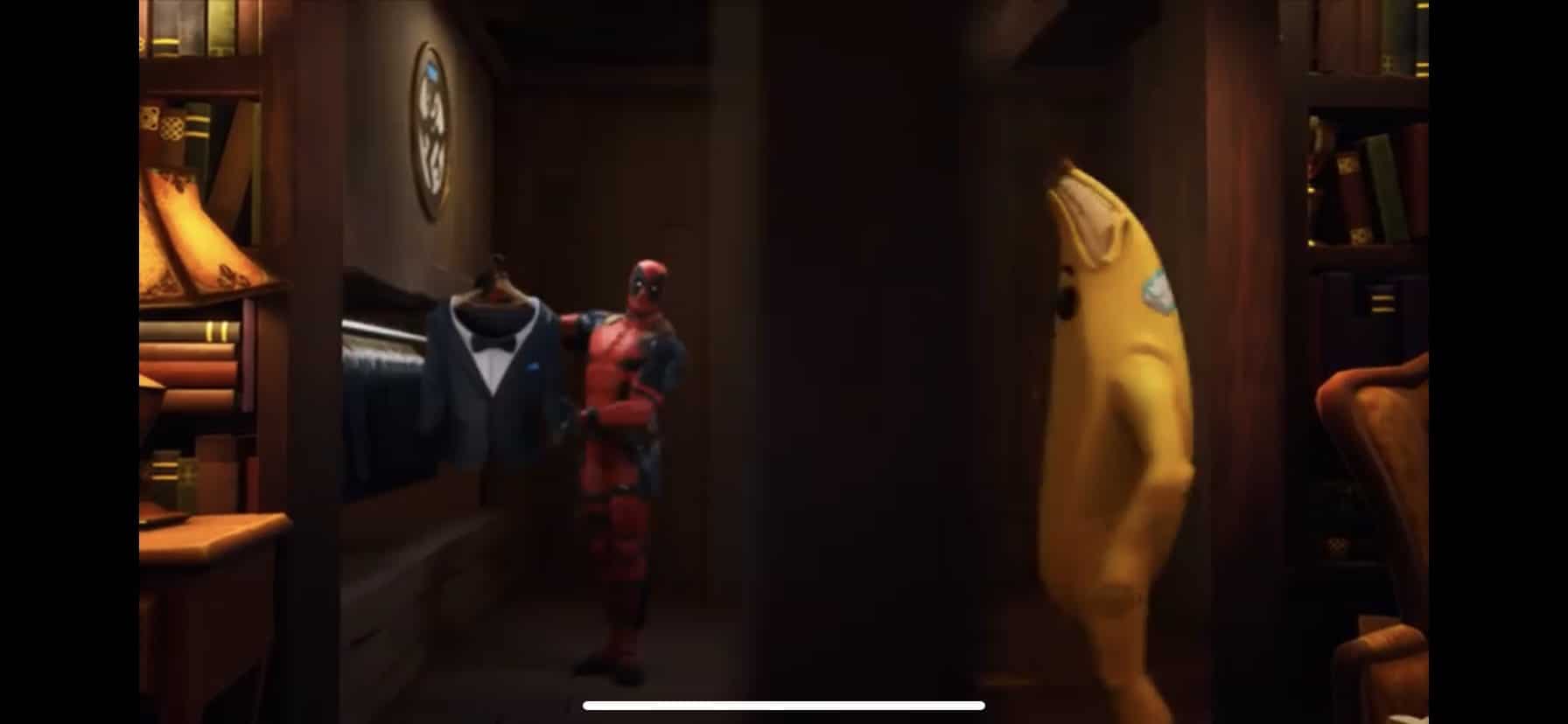 As usual, there's seven different Fortnite skins in the Battle Pass. Here's the skin names we know of from the video:
You'll be able to complete missions throughout the season to earn a new variant for your Battle Pass skins which you need to choose from, Shadow or Ghost.
You can see all the items that are available at each level in this seasons Battle Pass by clicking here.