Here are all of the Fortnite Skins you will get for Chapter 2, Season 4 that are Marvel themed. We will let you know of all the Battle Pass cosmetics when it is known.
All of the teasers leading up to Fortnite Chapter 2, Season 4 showed that the Marvel and Fortnite universes had collided and the Comic that was released at the end of Season 3 shows just how they were tied in and how the characters came to be in Fortnite. Fans were worried as to how the Marvel characters would be connected to the storyline, but Donald Mustard assured us that it was all related.
Now, both the trailer and the Battle Pass Gameplay Trailer have been released and we can finally see which Marvel Skins you will be getting in the Battle Pass.
Fortnite Season 4 Marvel Skins
There are quite a few Skins that were showing in the comic and as there were so many, we thought that they wouldn't all be added to the Battle Pass. There were rumours that there could be two Battle Passes, however this was false as Epic have not mentioned this in the Battle Pass trailer.
The trailer shows that you will be getting eight Skins. The Skins you will get by progressing through the Battle Pass are:
Thor
Storm
Iron Man
Mystique
Doctor Doom
She-Hulk
Wolverine
Groot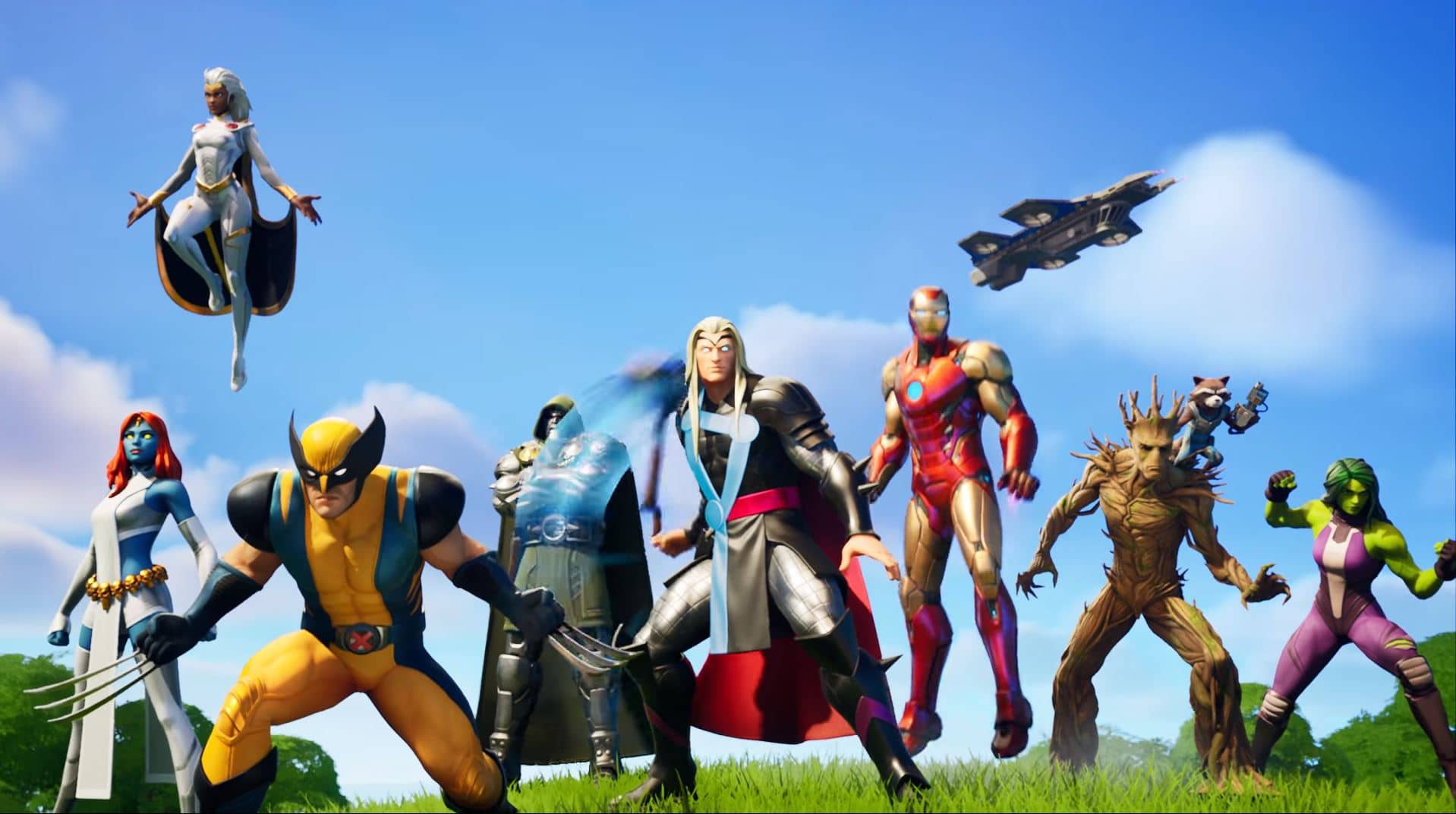 Unlike other Battle Pass trailer, this trailer hasn't shown at which level you will be rewarded with these Skins. However the good news is that it looks like all of the Marvel Skins shown in the Comic, other than Captain America, will be featured in the Season 4 Battle Pass. This is definitely more Skins than any previous Battle Pass!
What do you think of these Marvel Skins in Fortnite? Let us know in the comments section below.
[quize]