There are two new teasers that have been leaked by dataminers for Chapter 2, Season 4 and here is what they are.
Less than a week left of Fortnite Chapter 2, Season 3, the shortest season we have had in this chapter of Fortnite and new teasers are being released for Season 4 by Epic. Yesterday, the official Fortnite Social Media had revealed the first teaser for the next season which confirmed the rumors that were circling of Thor being in the next season.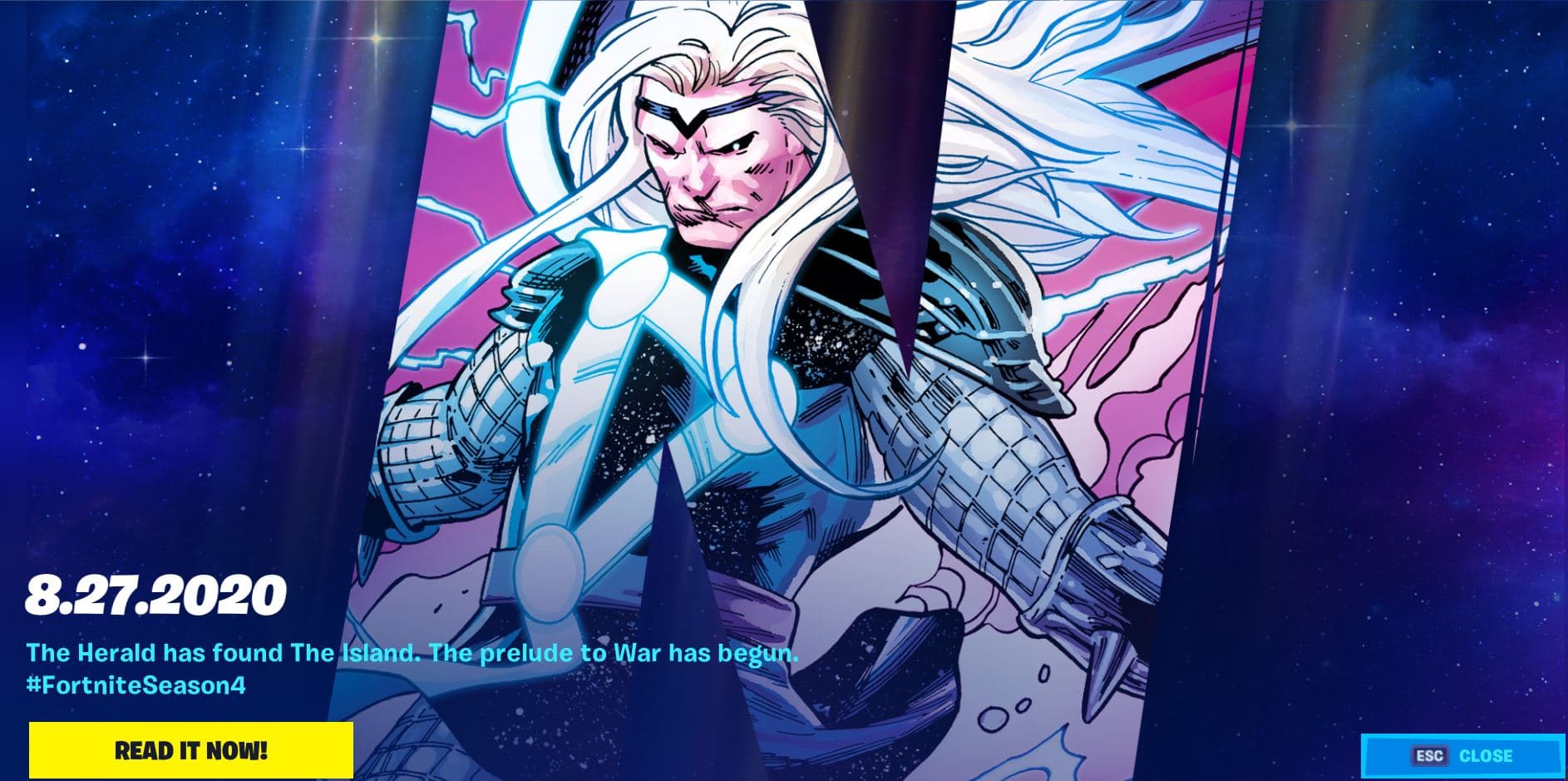 There is also a comic that you can read in-game, which shows the first two pages, explaining how Thor/The Herald had arrived in the Fortnite world. If you look at the teaser, you can also see that it have the letter 'N'. New teasers have been leaked by popular dataminer @VastBlastt, both of which can be seen below.
Fortnite Chapter 2, Season 4 Leaked Teasers
There are two teasers that have been leaked so far and these teasers show a little bit more of the story and the letters give us more of a hint as to what the word will spell out. The two teasers that have been leaked can be seen below.
Fortnite Season 4 Teaser 2 Leaked
The second teaser that will be released later today shows the original Jonesy default Skin as well as the Raven Skin. You can also see The Herald/Thor at the top. This teaser shows the letter 'E'.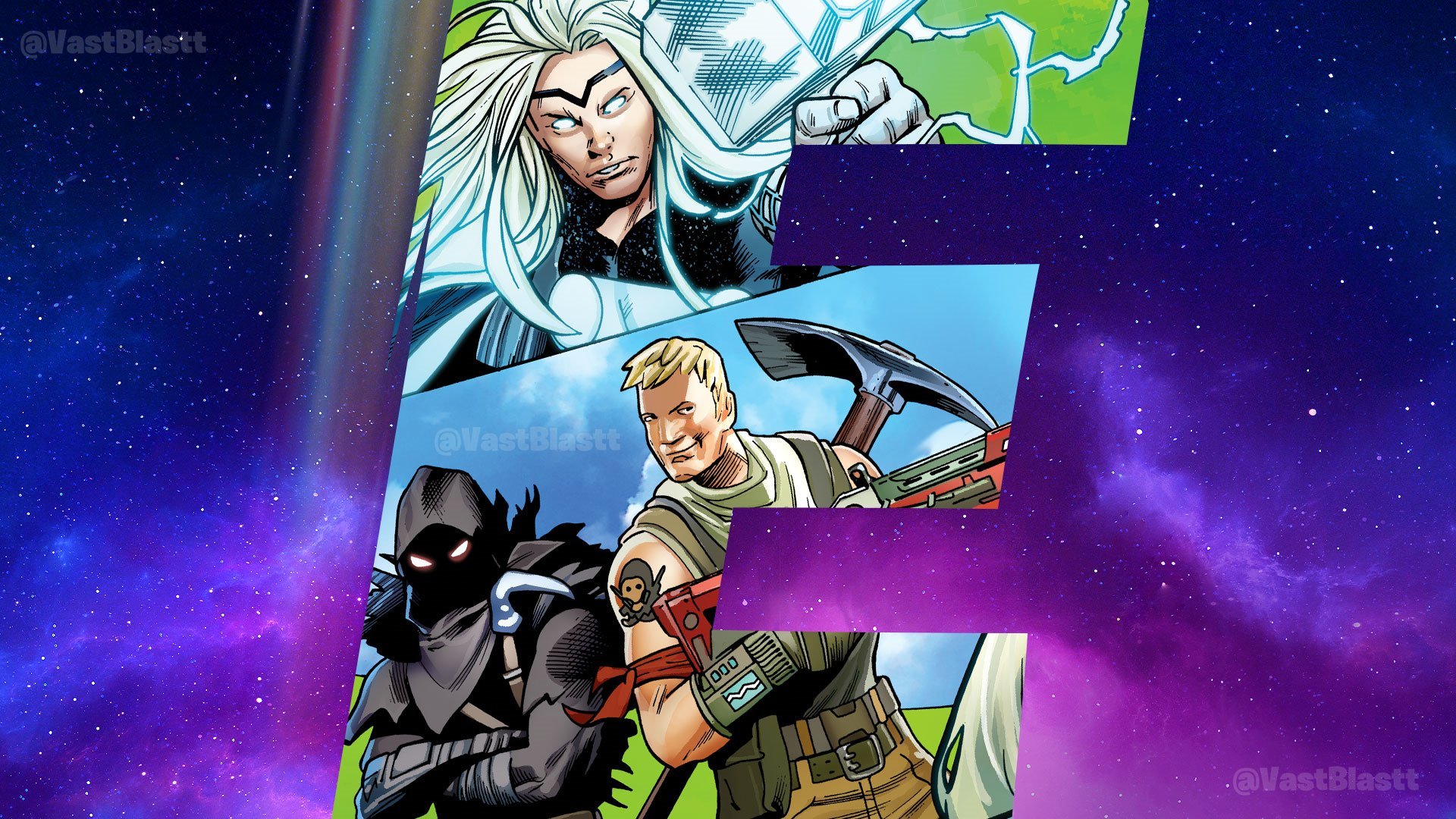 Fortnite Season 4 Teaser 3 Leaked
The third teaser for Season 4 of Chapter 2 in Fortnite shows Jonesy being hit by Thor in the letter 'X', as can be seen below.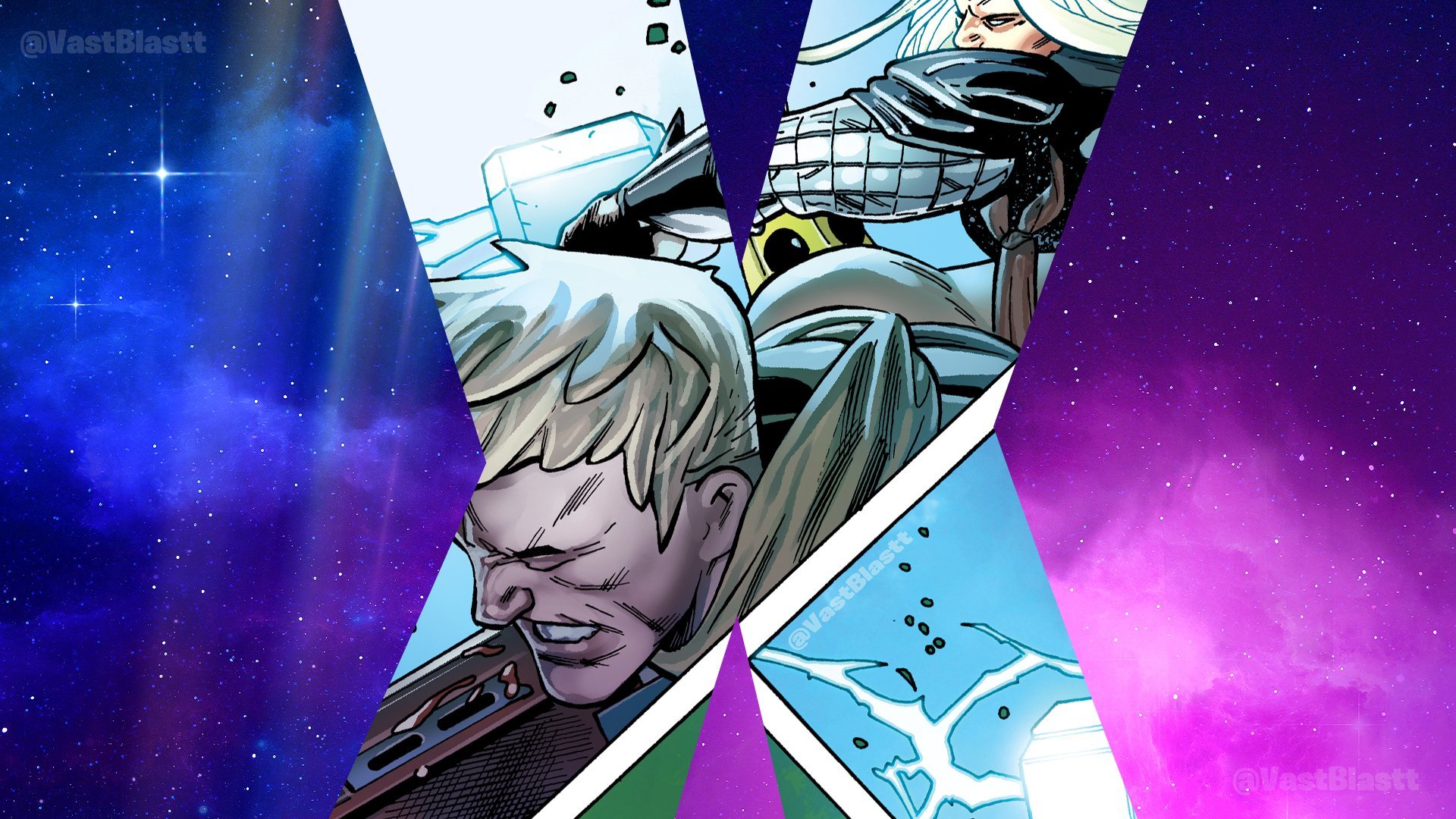 What word are the Fortnite teasers spelling?
So we have the letters N, E and X and it seems as though the teasers will spell out the word 'NEXUS'. The official definition of the word is "a connection or series of connections linking two or more things". The next season will be the Marvel universe connecting to the Fortnite world and so this will make sense.
It will be interesting to see how this story plays out in Fortnite and it is really impressive how the writers have managed to incorporate Fortnite and the Marvel world. We will of course be letting you know when more information is released and when the teasers are officially revealed.