Here's the Fortnite Chapter 2 Season 5 cinematic trailer along with the Battle Pass overview videos.
Fortnite season 4 ended right after the Galactus live Fortnite event. During the event, Galactus was attempting to harness the power of the Zero Point, but was stopped in the process.
The event allowed players to use the laser beams added to upgraded Battle Bus in order to shoot down the Galactus Drones and eventually destroy Galactus. The event ended with disappearing in what appeared to be a rift.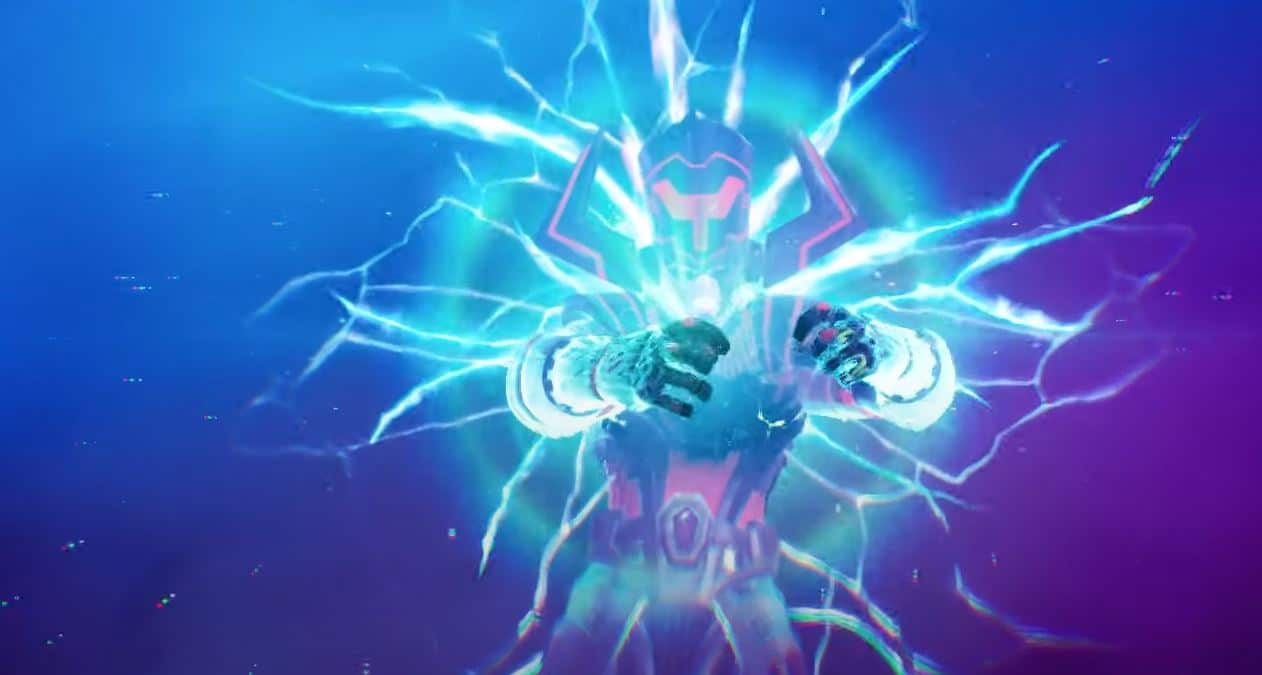 A couple of days prior to the event, Epic Games accidentally leaked an image which showed three of the Fortnite season 5 battle pass skins which includes the Mandalorian. The image also showed a Baby Yoda back bling.
A few hours ago, popular data-miner Vasttblast managed to leak all of the Fortnite chapter 2 season 5 Battle Pass skins. Now, Epic have posted the cinematic trailer for the new season along with the usual Battle Pass video.
Fortnite Season 5 Cinematic Trailer
Here's a look at the Fortnite Story Cinematic Trailer:
Fortnite Season 5 Battle Pass Overview
It looks like part of Titled Towers is making it's return! In the Season 5 Battle Pass overview near the end, you can see the large building in Titled Towers partially broken. It looks like a large portion of the location has made it's return!
The Battle Pass overview also shows all seven Battle Pass skins for the season which includes the Mandalorian skin and the Baby Yoda back bling. Take a look at the BP overview video below:
The Fortnite update should be available to download shortly. There'll be plenty of leaks and information regarding the new season of Fortnite within the next half an hour to an hour. Be sure to turn on website notifications or keep checking back in order to get all the latest Fortnite news and leaks.