We have our first Fortnite Chapter 2 Season 7 teaser image.
Fortnite chapter 2 season 7 is expected to launch on June 8th, 2021. The servers will likely go down for maintenance at 4 AM ET, although Epic Games usually have downtime for a new season earlier than usual biweekly updates.
We've had the final Foreshadowing quests to close out the season and UFOs are currently abducting players and spawning them at different locations on the map with full health and shield.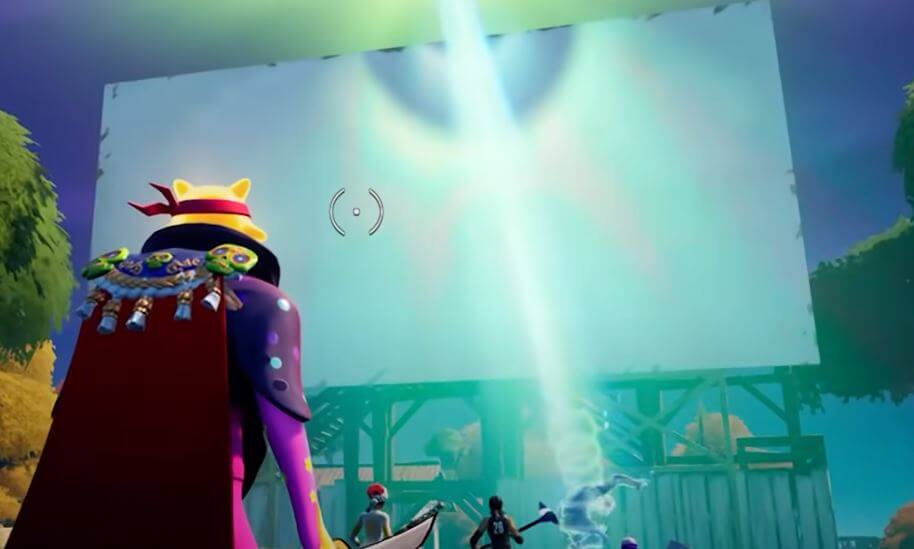 We've seen ads for the new season with the "They're coming" caption. Players have also posted images of the real life adverts they've seen in different locations in the world including New York and Melbourne. Now, Epic Games have posted the first official Fortnite chapter 2 season 7 teaser one image on social media.
Fortnite season 7 teaser 1
In the bottom right of the first teaser for Fortnite chapter 2 season 7, you can see a symbol that's lit up. There's two other symbols which suggests we'll get a total of three teaser for season 7. Here's a look at the first teaser image: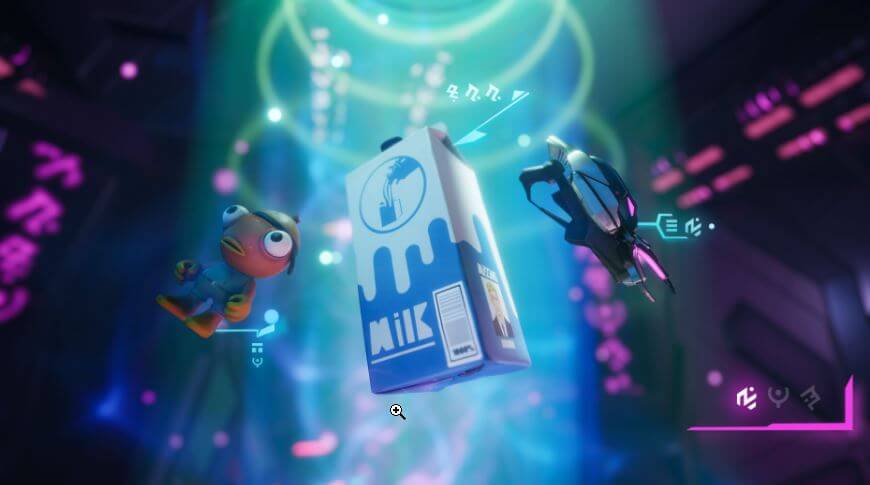 The caption for the teaser image is different for each social media platform that it's posted on. Here are the different captions for the Fortnite chapter 2 season 7 teaser image:
Twitter: The creatures of the Island seem to use this strange, flimsy holding device to consume their… bone modification liquid? Fascinating indeed.
Instagram: Appears to be a wearable replica of some sort of amphibian creature. Note, there seems to be traces of white fur scattered around the wearable device. More info is needed.
Facebook: Island surveillance shows inhabitants abide by standard laws of gravitational force. Suggesting field tech deployed to counteract this. What goes up…
Looking at the image, it looks liek the fishstick item could possibly hint towards weapon charms being added to the game. The milk carton could be pointing towards a new consumable. Interestingly, it looks like there's a missing person image for Agent Jones on the right side of the milk carton, likely somehow tying into the storyline.
Finally, the item on the right looks like some sort of alien plasma weapon. There's leaks that have stated all of the primal weapons will be removed in the new season which makes sense. It seems likely they'll all be replaced with alien weapons in season 7.
Update: based on the Facebook caption, it seems like the alien Fortntie weapon is some kind of gravity weapon. It'll be interesting to see how exactly this will play out when the new season launches.
Let us know your thoughts on the first Fortnite chapter 2 season 7 teaser image in the comments section below.