Here is what the leaked Fortnite Chapter 3, Season 2 Victory Umbrella Glider looks like.
There are many cosmetics that have been released in Fortnite over the years, which include the standard Skins, Pickaxes, Back Blings, Emotes, Gliders, etc that have new ones being released every season, but there have also been some cosmetics that have appeared to be dropped. These cosmetics include Pets and Toys to name a few,
Skins are by far the more popular type of cosmetic to purchase by the player base, but there is one cosmetic that is awarded to players for free if they win a Fortnite Battle Royale game and that is the legendary victory umbrella gliders.
Fortnite Chapter 3, Season 2 Victory Glider Umbrella Leaked
In every season of Fortnite Battle Royale, a new Umbrella Glider is awarded to players as soon as they have won their first Battle Royale game of the season. These gliders have varied in style and design over the seasons and the new one for Chapter 3, Season 2 has just been leaked by dataminers and here is what it looks like: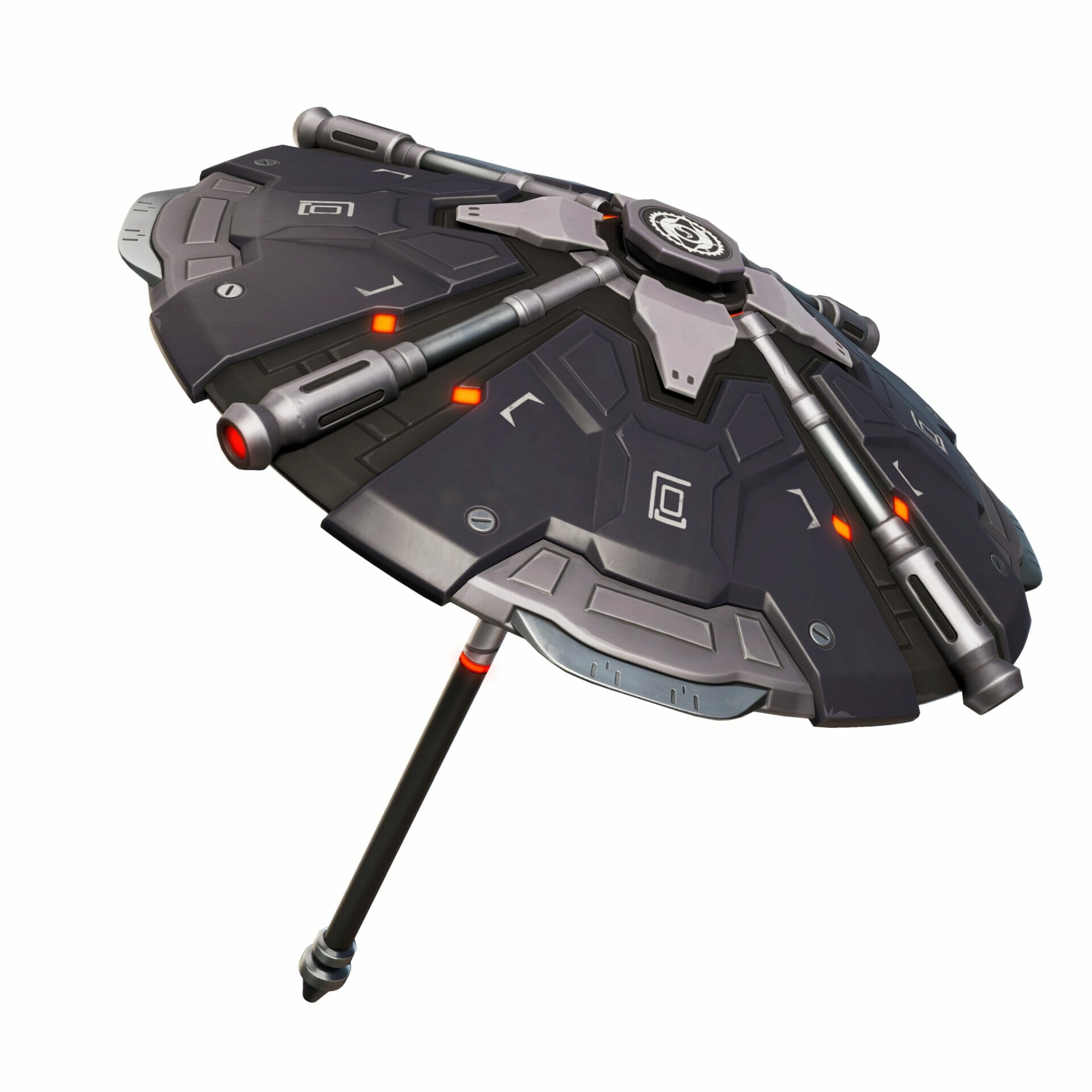 As you can see, it is metallic looking and there are some square symbols that have been placed on top of the umbrella. I'm not really sure if the umbrella is suited to this season, but that's it! It looks pretty basic but for a free cosmetic you can't really complain!
Make sure you check out our homepage for all the latest on the Fortnite leaks we have covered for Chapter 3, Season 2 as there is so many new things that have been added to the game!