Part of the Fortnite chapter 3 trailer was leaked last night which teases a section of the new map.
A few months ago, an Epic Games insider leaked numerous collaborations and events that would be coming to the game. All of the leaks came to fruition which made users speculate if chapter 2 season 8 was the final season of this chapter.
All the leaks from the insider ended at season 8 with some minor leaks for the next chapter. The rumors then went into overdrive when players noticed the description for new cosmetics hinting the end of chapter 2.
After the last major Fortnite update of the season, v18.40, data-miners leaked the playlist name "the end" along with the end of chapter 2 loading screen. Fortnite chapter 3 was then confirmed through a blog post where Epic confirmed "The End" live event will lead into a new chapter.
Last night, a short clip of the Fortnite chapter 3 trailer was leaked accidentally by Epic Games on their TikTok account which will serve as an ad. The short clip teased a small section of the new map and here's what you need to know.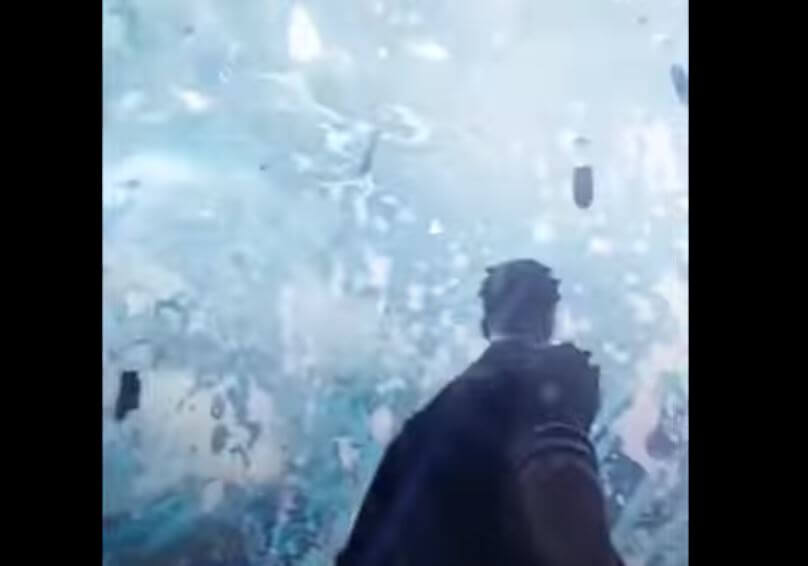 Fortnite Chapter 3 New Map Trailer Leaks
It goes without saying there are ***SPOILERS AHEAD***
The leaked Fortnite chapter 3 trailer starts off with the chapter 2 start scene and ends with Agent Jones in the water looking at a blast. He then sees numerous space ships and the map turning upside down which seems to reveal a desert biome. Some players believe the desert biome is Paradise Palms making a return next season but it seems unlikely based off that short clip.
The clip ends with a wave heading towards Agent Jones revealing "Fortnite chapter 3". For those of you that want to take a look, here's the trailer clip:
Some Twitter and Reddit users have complained this is a fake trailer. However, data-miner iFireMonkey confirmed that the TikTok account name "sponsoredcontent16275" is the exact same account that posted the BTS emotes early on TikTok. However, we'll only know if it's truly real once Chapter 3 launches with the trailer and new map next week.