Struggling with the challenges for Season 7, Week 3 in Fortnite? Here's a cheat sheet to help you!

New challenges are unlocked every week on a Thursday in Fortnite, with three of the seven challenges available for Free Pass players and the remaining four challenges are only available to players that have purchased the Battle Pass. The challenges for Season 7, Week 3 are available for players to complete and @thesquatingdog has created a cheat sheet to help you complete them all: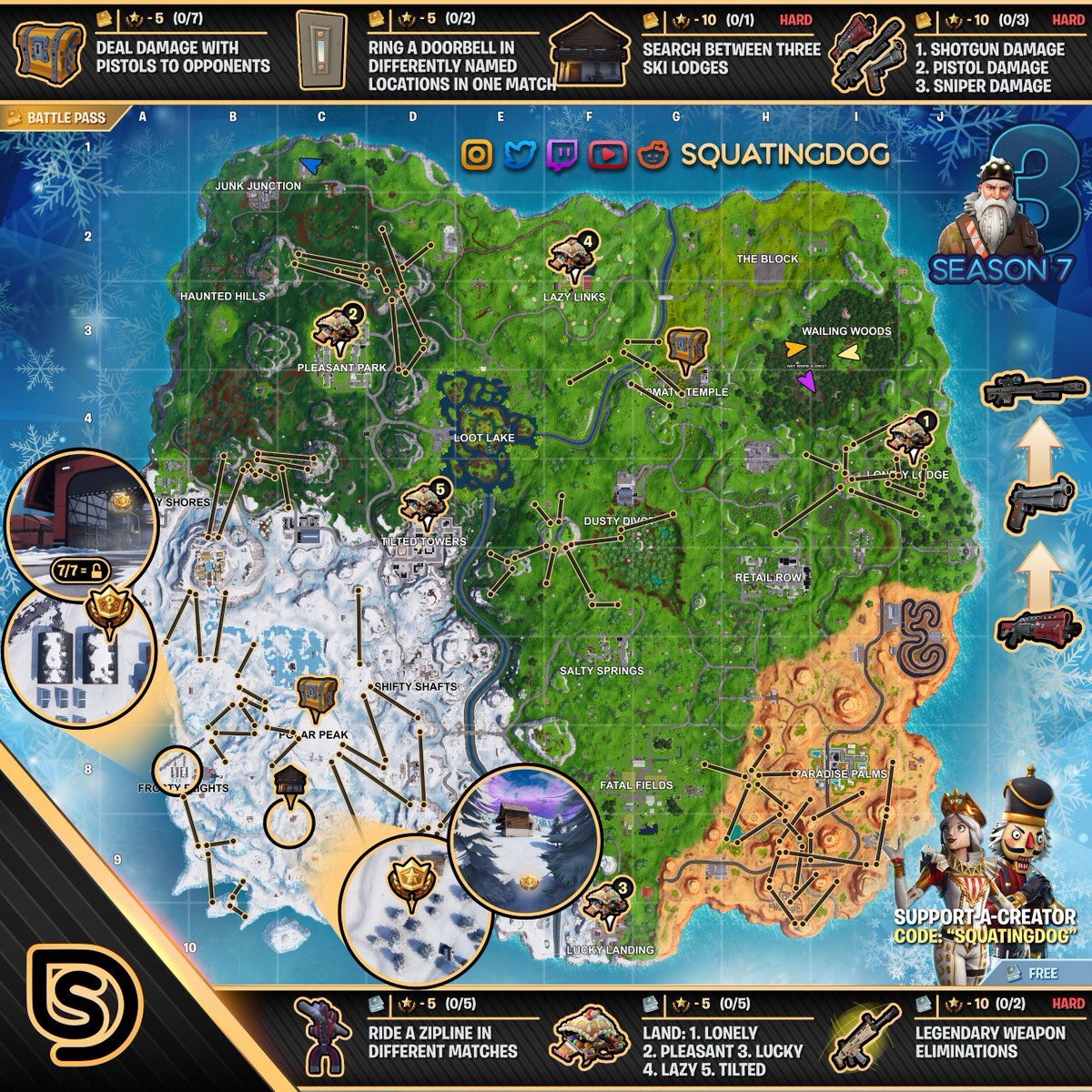 You can see the official challenges for Season 7, Week 3 below:
Free Pass Challenges
Ride a Zipline in different matches (5)
Land at…

Stage 1: Land at Lonely Lodge (1)
Stage 2: Land at Pleasant Park (1)
Stage 3: Land at Lucky Landing (1)
Stage 4: Land at Lazy Links (1)
Final Stage: Land at Tilted Towers (1)

Legendary weapon Eliminations (HARD) (2)
Battle Pass Challenges
Search Chests at Polar Peak or Tomato Temple (7)
Ring a doorbell in different named locations in a single match (2)
Search between three ski lodges (HARD) (1)
Stage 1: Deal damage with Shotguns to opponents (HARD) (200)
The 14 Days of Fortnite Event is also live at this time and players can earn a reward each day by completing the challenges for the event. Make sure you complete your challenges in time before the event ends!