Struggling to complete the challenges for Fortnite Season 8, Week 2? Here's a cheat sheet to help you complete the challenges quicker.
The Fortnite Season 8, Week 2 challenges have been unlocked and are available to complete. The challenges unlocked 30 minutes later than they have done in previous seasons, and it's likely all weekly challenges in Season 8 will unlock at 2:30 PM UTC. Scroll down below to view the cheat sheet created by The Squating Dog that'll help you complete the challenges for week 2 quicker.
The majority of the challenges are the same or similar to what we've seen in previous seasons. The Gaint health x item, deal damage to descending supply drops, eliminating players at x location, searching chests in different named locations in a single match, and landing at certain named locations don't require a cheat sheet to complete.
The cheat sheet does however help with the deal damage to opponents with a pirate cannon challenge as all of the pirate cannon spawn locations have been marked. The furthest points of the map have also been marked for the visit the furthest north, south, east and west points of the island challenge.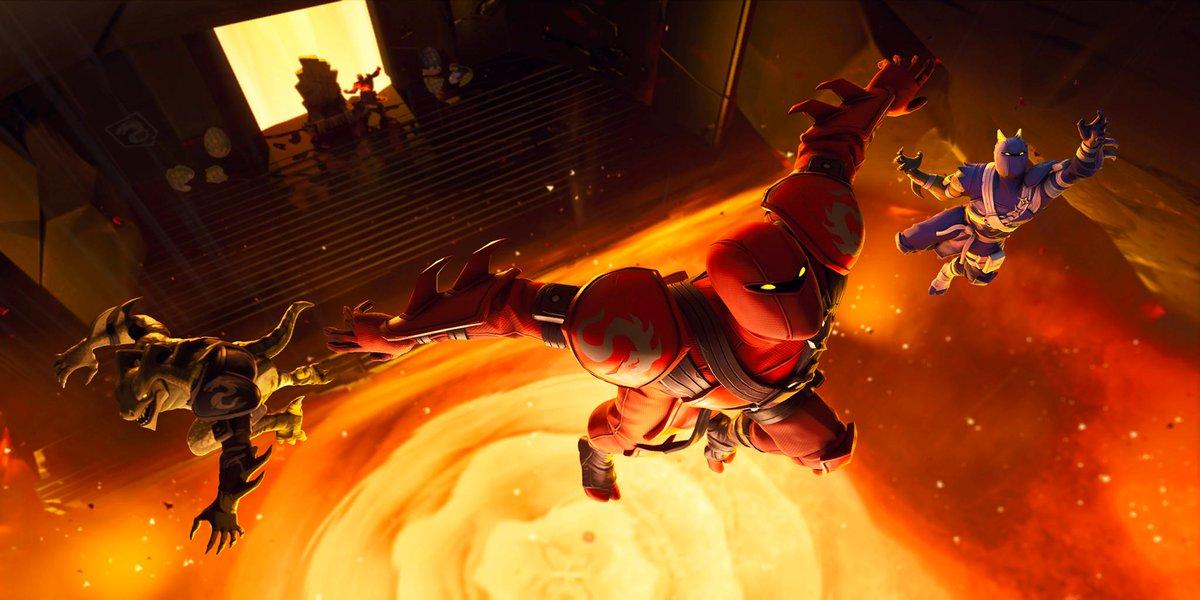 Upon completing four of the seven available challenges, players wil be rewarded with 5,000 season xp. If players complete the all of the week 2 challenges, you'll be rewarded with a loading screen as part of the discovery challenge, and it'll show you the location of the hidden banner. The hidden banner has been marked on the cheat sheet, so once you've completed all of the week 2 challenges, simply drop at the marked location.
Here are all of the Fortnite Season 8, Week 2 challenges:
FREE CHALLENGES
Gain health from apples and medkits
Deal damage to descending supply drops
Eliminations in Salty Springs or Haunted Hills
BATTLE PASS CHALLENGES
Search a chest in different named locations in a single match
Land at the block, dusty divot, polar peak, snobby shores and paradise palms