Struggling to complete the challenges for Fortnite Season 9, Week 1? Here's a cheat sheet for the week 1 challenges to help you complete them as fast as possible.
A new Fortnite season is upon us along with a fresh set of weekly challenges. The Fortnite Season 9, Week 1 challenges were unlocked as soon as the servers were back up after maintenance. As with every week, there are three free challenges and four Battle Pass challenges available to complete.
The majority of these challenges are quite straightforward to complete with all of the challenges similar to what we've seen in the past.
There is one new challenge this week, players need to deal damage to opponets from at least 2 stories or above. This is a staged challenged with the other stages requiring players to deal damage from at least 4 and 6 stories.
This challenge can be completed at the new NEO Tilted location due to the fact that there are a lot of buildings with more than 6 stories.
Other challenges for Fortnite Season 9, Week 1 require players to visit all the Sky Platforms on the map. Sky Platforms are similar to what we've seen in the past with Pirate Camps and Expedition outposts, and there are 7 on the map.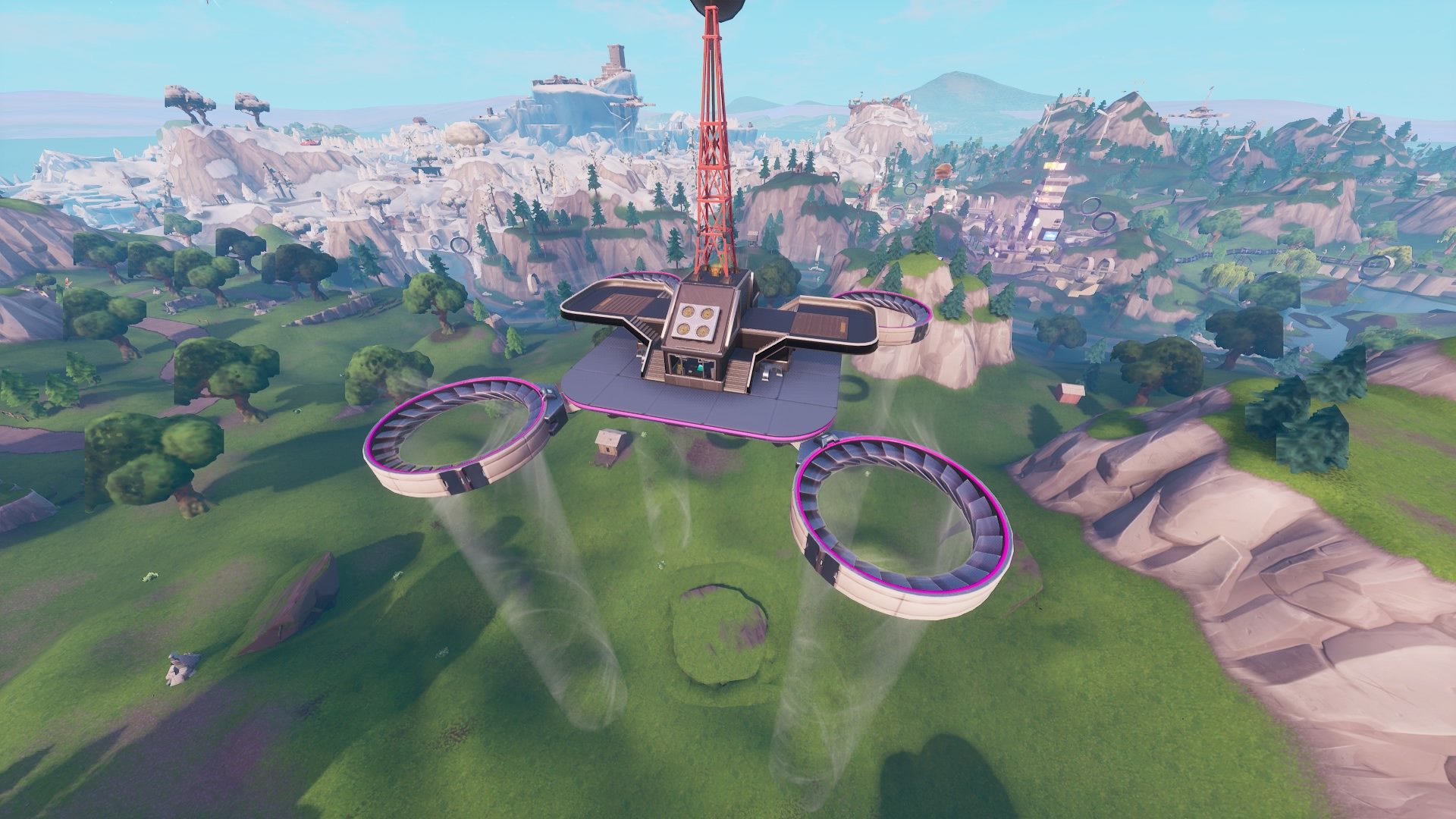 In order to help you complete the challenges, Fortnite content creator ItsEnergie has created a cheat sheet map that'll help you complete the Season 9, Week 1 challenges as quickly as possible.
As you can see from the cheat sheet above, all the locations of the Sky Platforms have been marked on the map along with the named locations at which players need to search chests.
The map also marks the location of where players can find the hidden Battle Star for week 1 of the Utopia challenges.
There were a number of leaks that were posted by dataminers today from the v9.00 update. If you'd like to check them out along with all of the Fortnite Season 9 news click here.
Here are all of the Fortnite Season 9, Week 1 Challenges:
FREE CHALLENGES
Stage 1: Ride the Slip Stream around Neo Tilted (1)
Stage 2: Ride the Slip Stream around Mega Mall (1)
Visit all Sky Platforms (7)
Deal damage to an opponent within 10s after using a Shadow Bomb (200)
BATTLE PASS CHALLENGES
Pickup a Legendary Item in different matches (5)
Search chests at Lucky Landing or Loot Lake (7)
Scoped Weapon Eliminations (3)
Stage 1: Deal damage to opponents from at laest 2 stories above (300)
Stage 2: Deal damage to opponents from at least 4 stories above (200)
Stage 3: Deal damage to opponents from at least 6 stories above (100)