Here are where the Cobwebs are located at The Authority in Fortnite to help you complete the Week 7 challenge.
New challenges are released every week in Fortnite Battle Royale and completing the first six challenges will award you with 25,000 XP each and the last challenge for the week will award you 50,000 XP. Completing the challenges for the season is a quick and easy way to level up in this seasons Battle Pass, but there are other ways in which you can earn more XP this season, such as completing secret challenges/quests and Punch Cards.
One of the challenges for Week 7 of Fortnite Season 4 is to destroy Cobwebs at The Authority and we will show you where and how to complete this challenge below.
Fortnite Destroy Cobwebs at The Authority Locations
In order to complete this challenge, you will first need to go to The Authority, which is a named POI near the middle of the map and is a popular location to land at. Once here, you will need to find a total of three Cobwebs to destroy in order to complete the challenge.
This challenge is quite easy to complete and there are many Cobwebs you can actually find around The Authority. Here is what they look like in-game: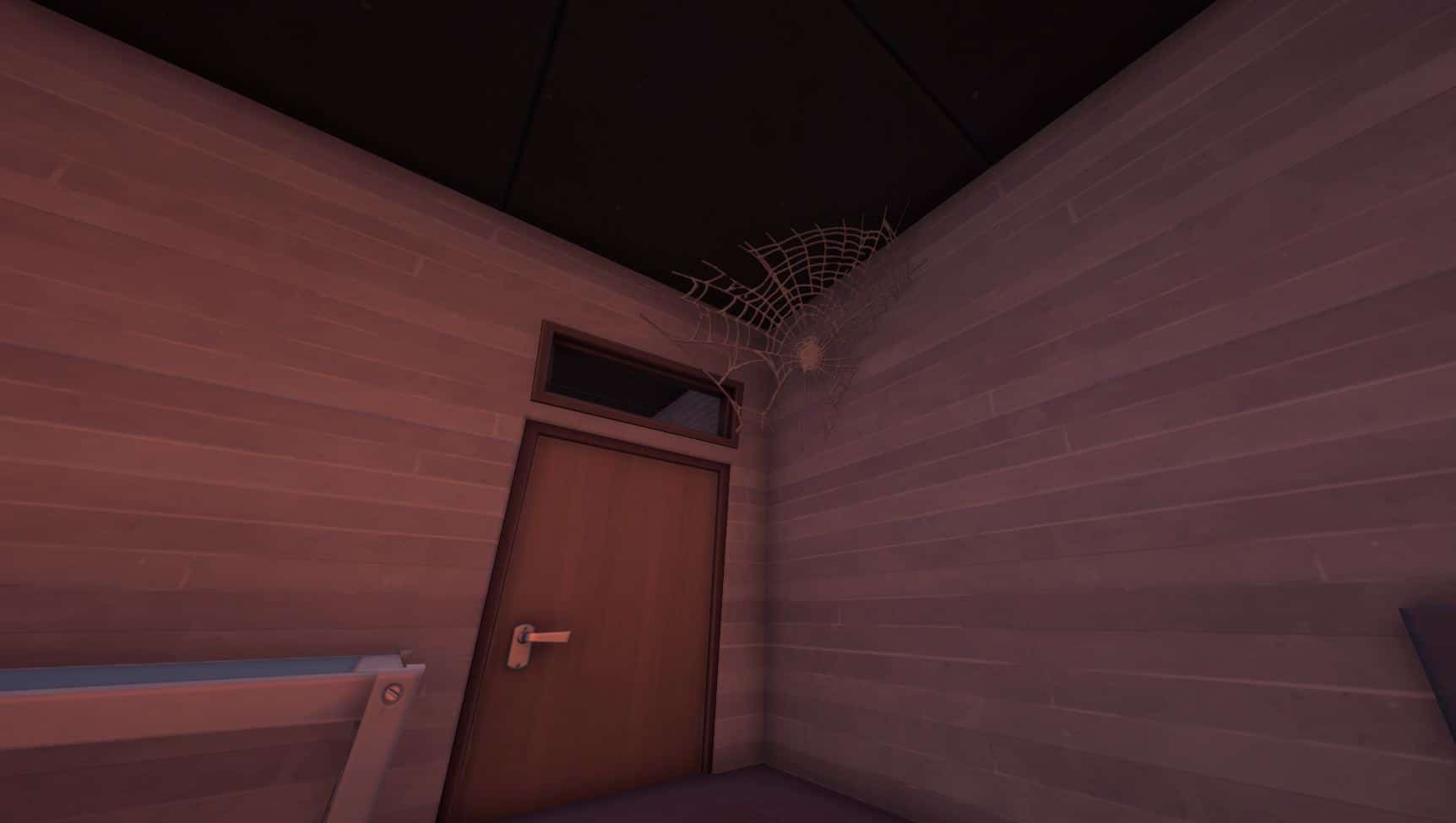 You will find Cobwebs in corners of the rooms in The Authority and you will be able to find multiple on the lower floors of the building, which means you should be able to complete this challenge in one match. You can hit the Cobweb with your pickaxe to destroy it.
If you land right at the top of The Authority and go through the door, you will find your first Cobweb in the corner of the room with the three Shadow recruitment posters, as seen below:
If you then go down the stairs and through the door, you will find your next Cobweb in the corner of the door you just went through, as seen below: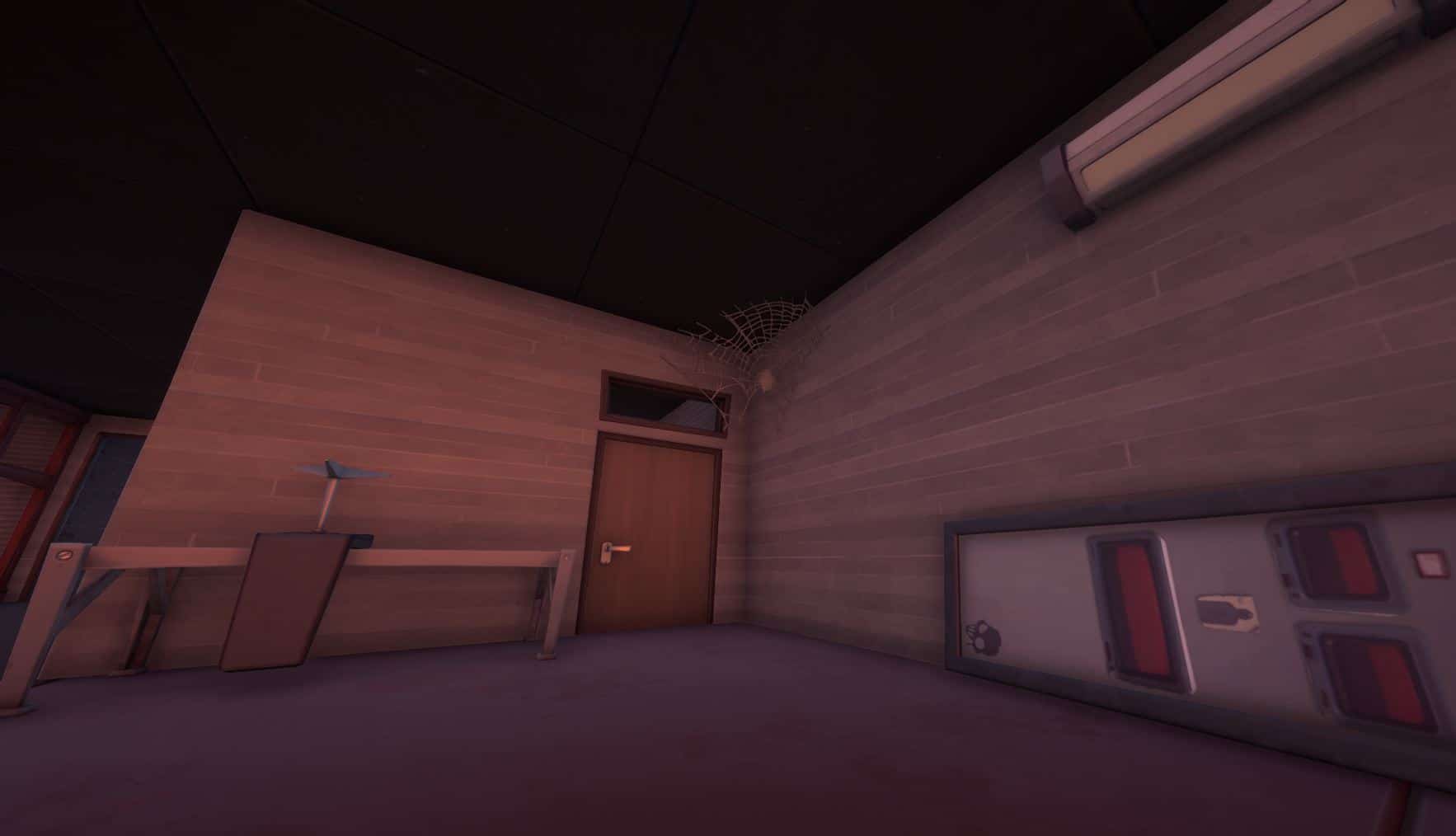 If you then go down the stairs, you can find two Cobwebs on the next floor, one in the corner on one side: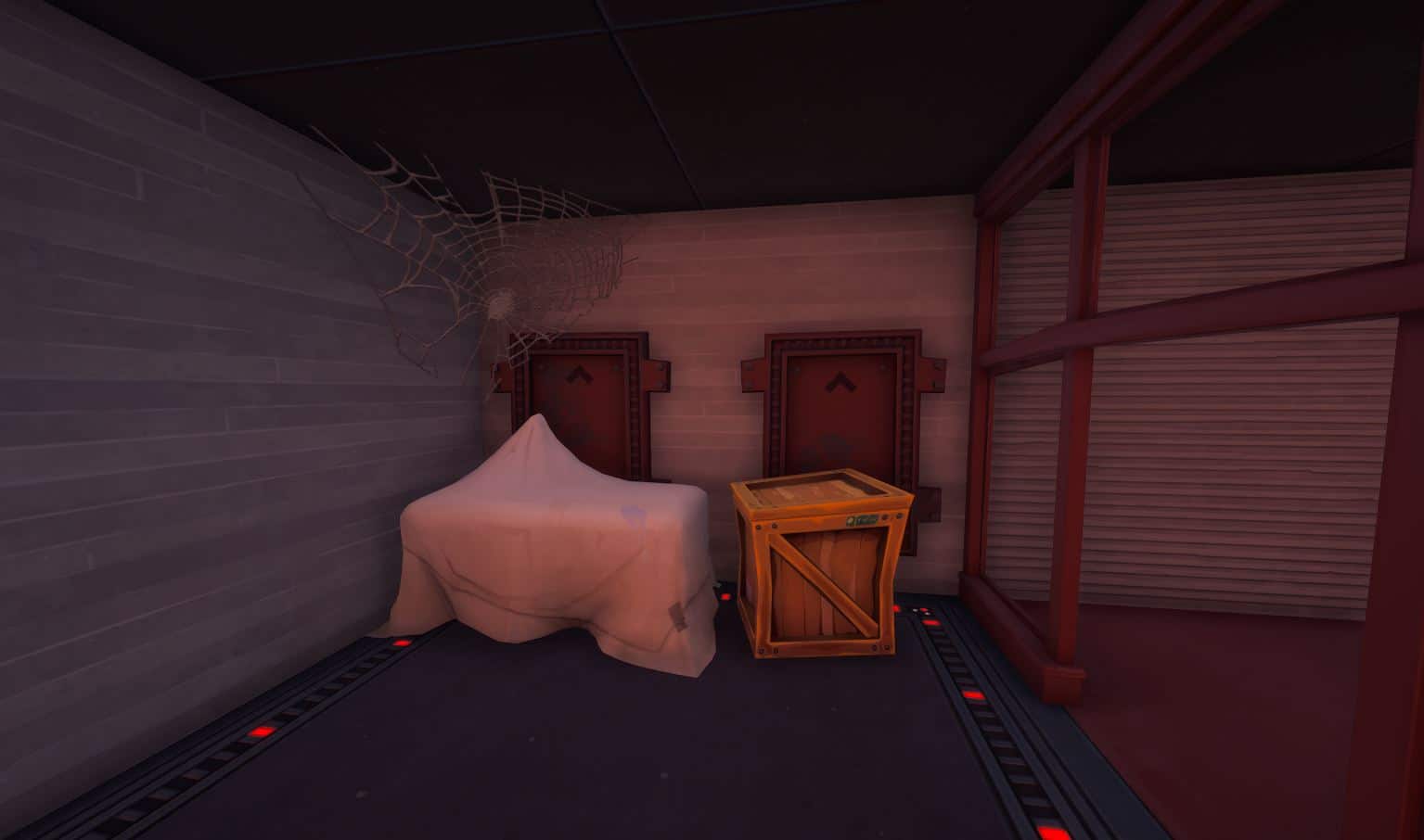 And the other one can be found on the frame above the box as seen below: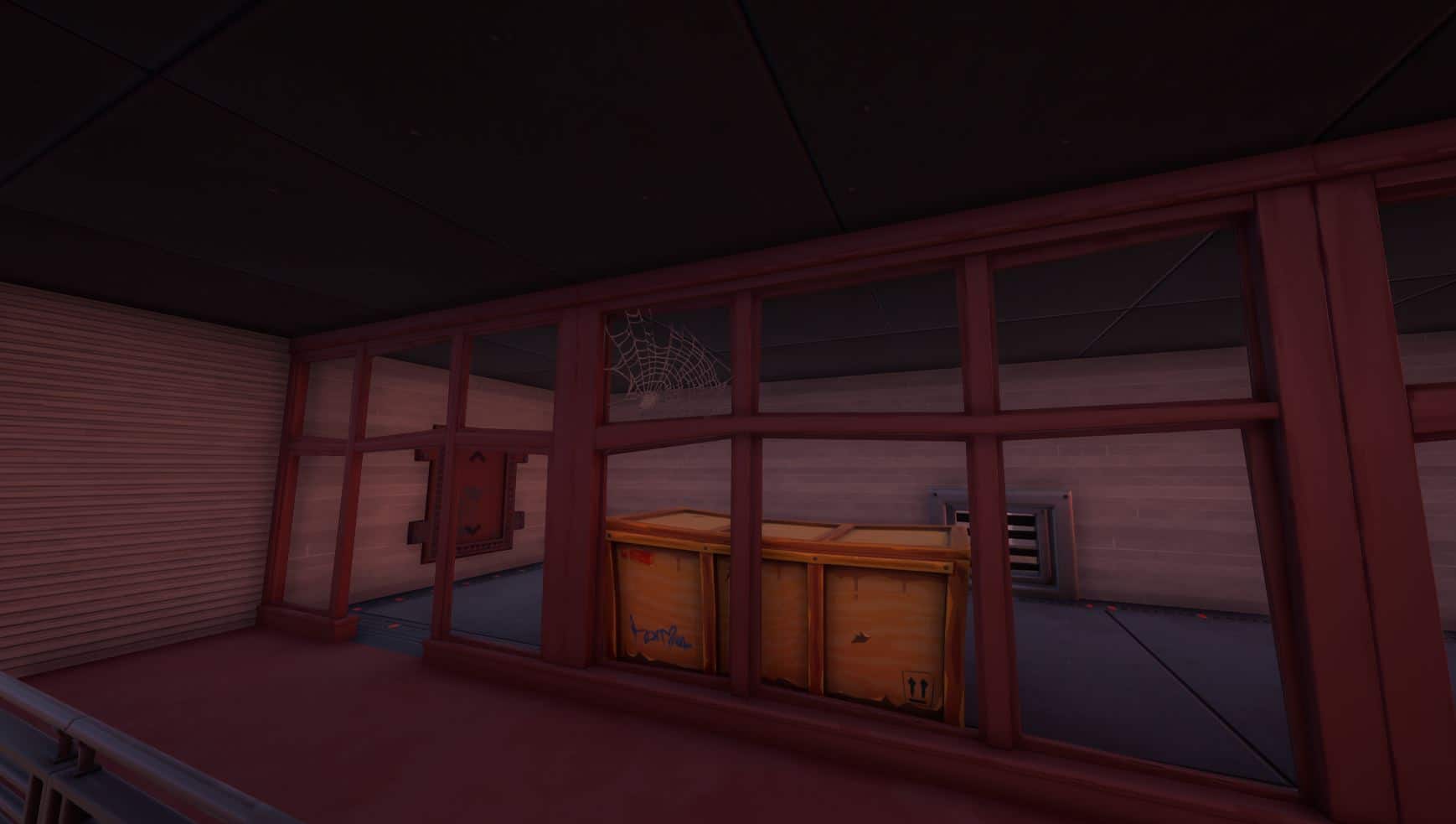 UPDATE: There's three cobwebs at the Authority right next to each other and you can complete this challenge quickly. Land at the below door (check mini-map in image to see the exact location):
As soon as you enter, go left and down the stairs.
Remember, you only need to destroy three Cobwebs in order to complete this challenge and once completed, you will receive 25,000 XP. In the left room in the top corner you'll find a cob web.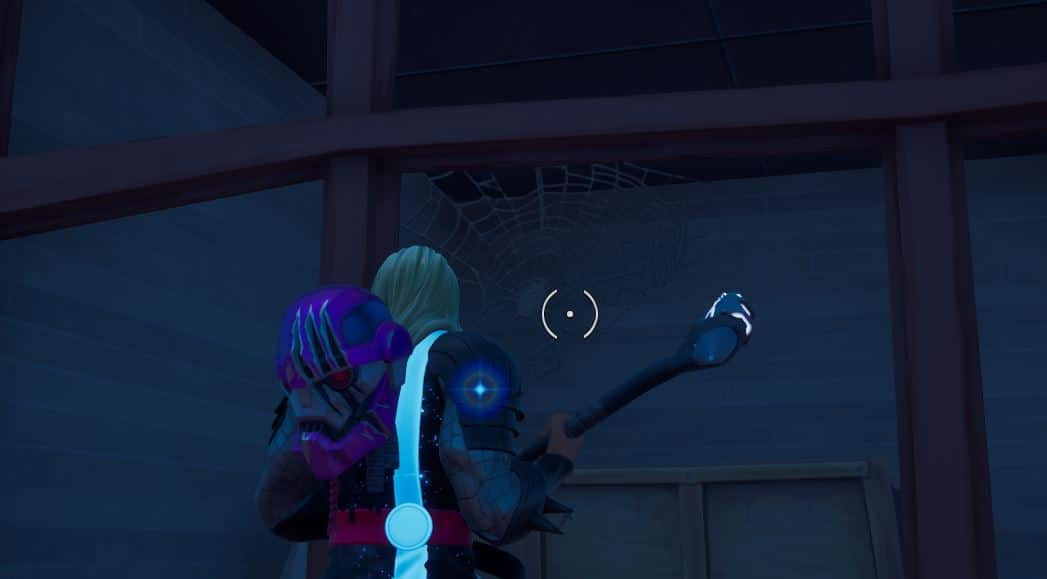 Now turn 180 degrees from the above image (behind you), and you'll find a cob web near the bottom:
Now, if you look to your right from the above image and head back up the stairs, turn left and then immediately right. You'll find a cobweb on the ceiling near the entrance of that room as seen below: