Here's all the locations for the collect maple syrup buckets Fortnite challenge.
With the launch of Fortnite chapter 2, season 5, Epic Games have changed up the challenge system slightly. Challenges are now called quests and there's different rarities for each quest.
The format for the weekly challenges is different too with only a week to complete them along with a staged system. There's also common challenges that rotate in and out of the new quests section.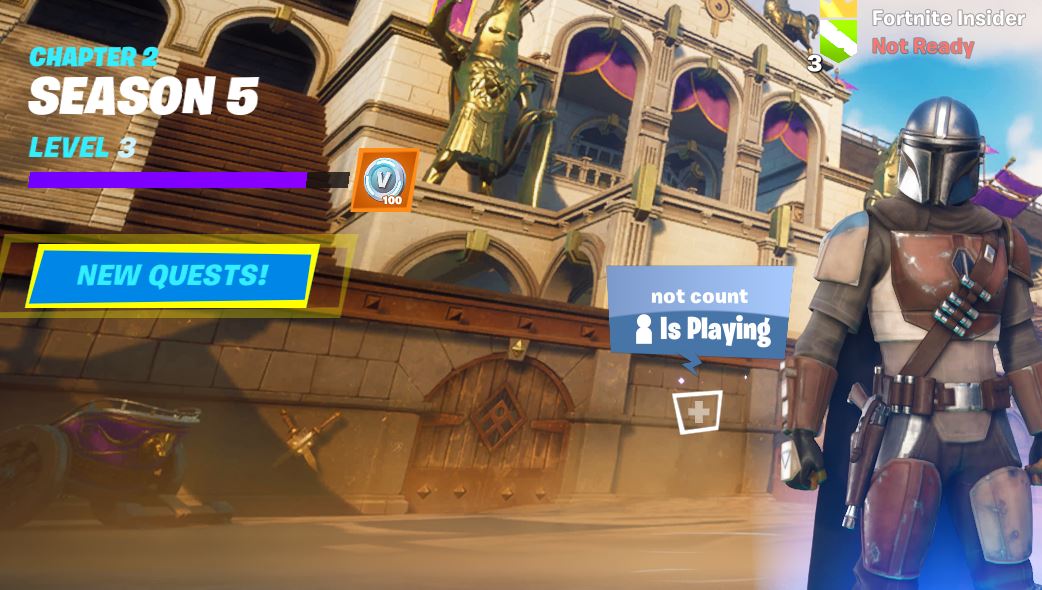 A lot of these challenges require players to collect or deploy items around the map. One of the challenges requires players to collect maple syrup buckets in Weeping Woods. We've found all the Maple Syrup buckets locations and have created a quick guide for you below.
Fortnite Collect Maple Syrup Buckets
There's a total of three maple syrup buckets to collect in Weeping Woods. Each bucket is found next to a tree and placed on a wooden step. They're easy to locate if you're at the right location due to their yellow glow.
You can collect maple syrup buckets in Fortnite around different sections of Weeping Woods. The first location you'll want to visit is northwest of the named location on the left side of the river as shown below.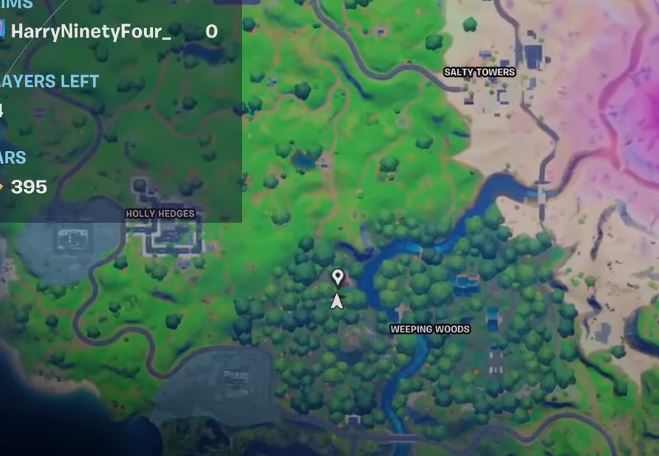 Here's an image of the maple syrup bucket at the location above: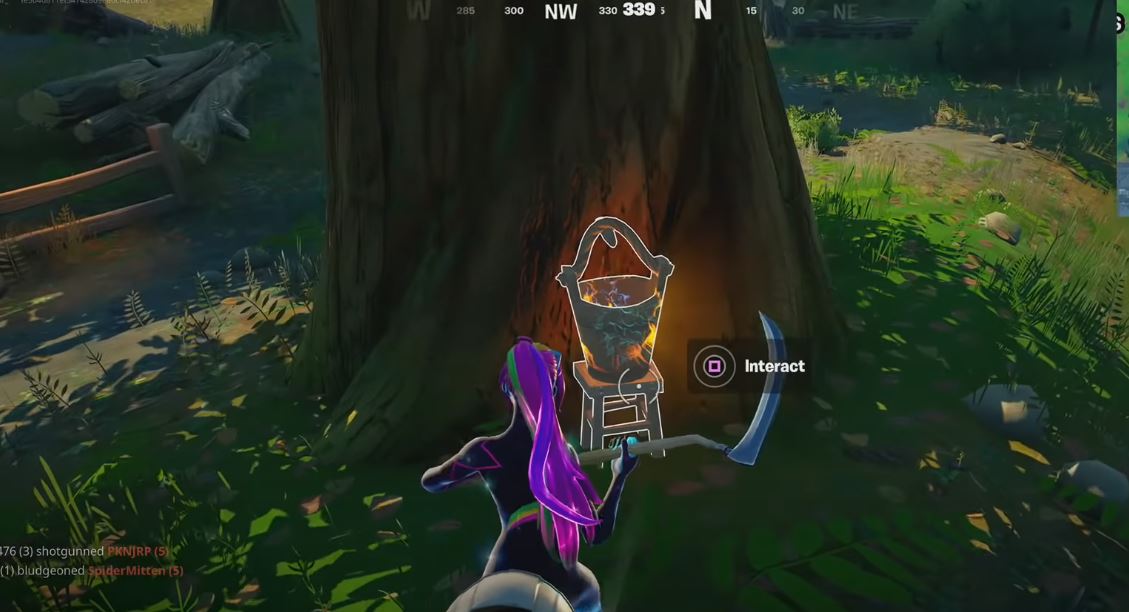 Once you've collected the above bucket, you'll want to head northeast of Weeping Woods near the part that's close to the new sand biome.
This bucket is just east of one of the main cabins in Weeping Woods. Here's some of the surrounding area to give you a better idea of where to collect the maple syrup bucket: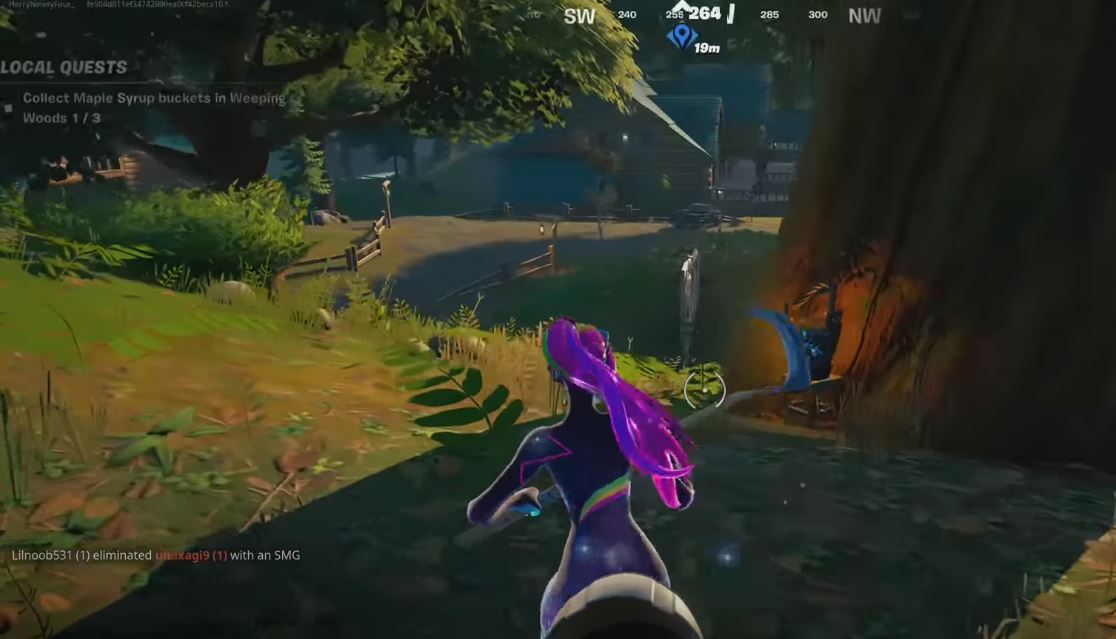 You'll find the final bucket right in the middle of Weeping Woods next to the river that goes through the location. Here's the map location and an in-game image for the final bucket: