Here's where to dance on all five colored bridges in a single match for the week 3 xp Xtravaganza challenge.
We're less than two weeks ago from the start of Fortnite season 5 and Epic have been releasing extra challenges called XP Xtravaganza to allow players to gain enough XP to get their foil styles for the Battle Pass skins.
Earlier today, Epic released the week 3 XP Xtravaganza challenges. Some of the challenges are staged similar to what we saw in the first two weeks, and one of the challenges requires players to dance on all five coloured bridges in the single match.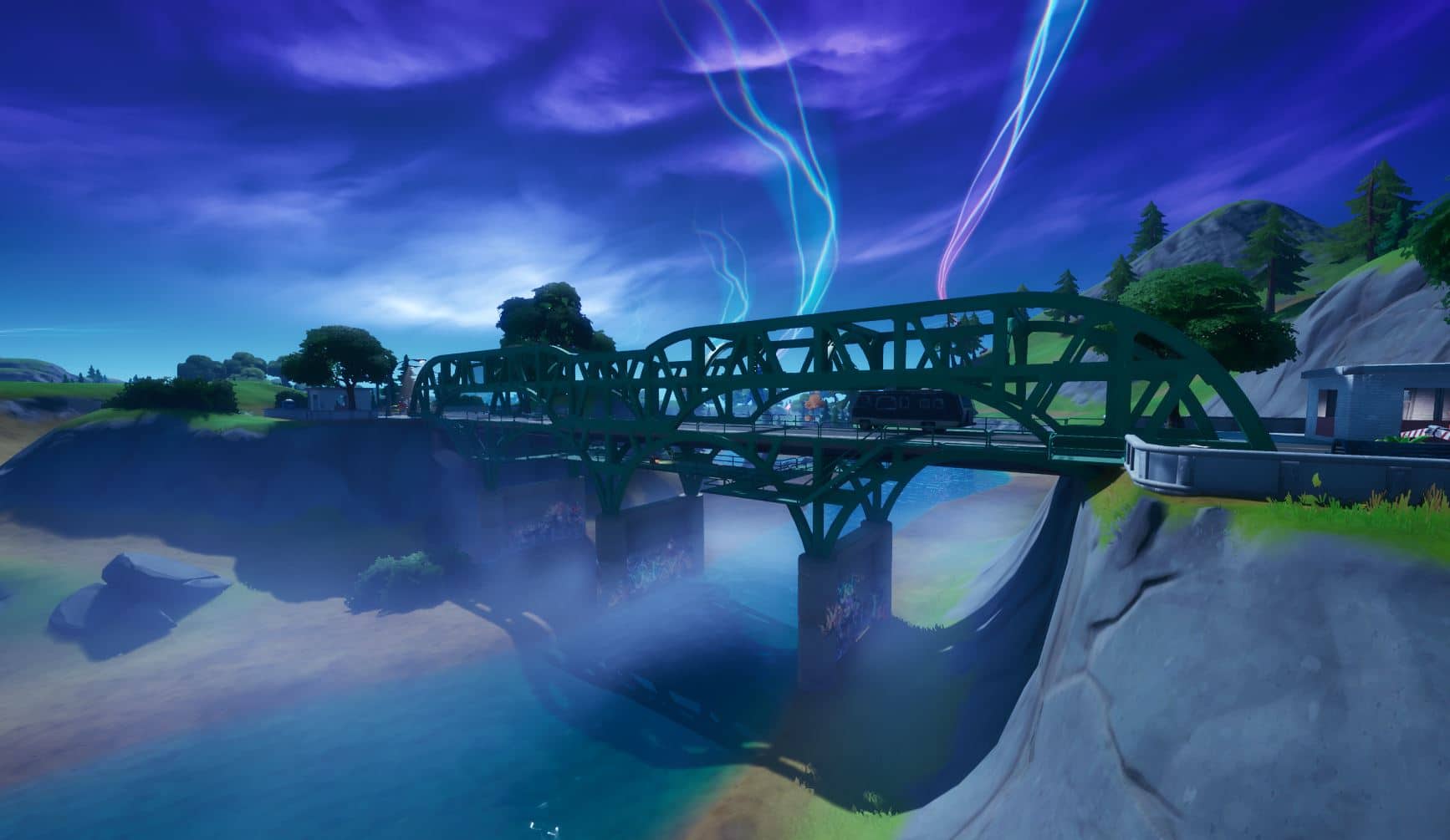 Here's a quick guide on where the colored bridges are located as well as how to quickly complete some of the other challenges.
Colored Bridges Fortnite
Epic Games have released a few challenges in the past that require players to know where the coloured bridges are in Fortnite. We have a map below from previous challenges. Although the map is different to the one below, the locations of where the colored bridges are on the Fortnite map are the same.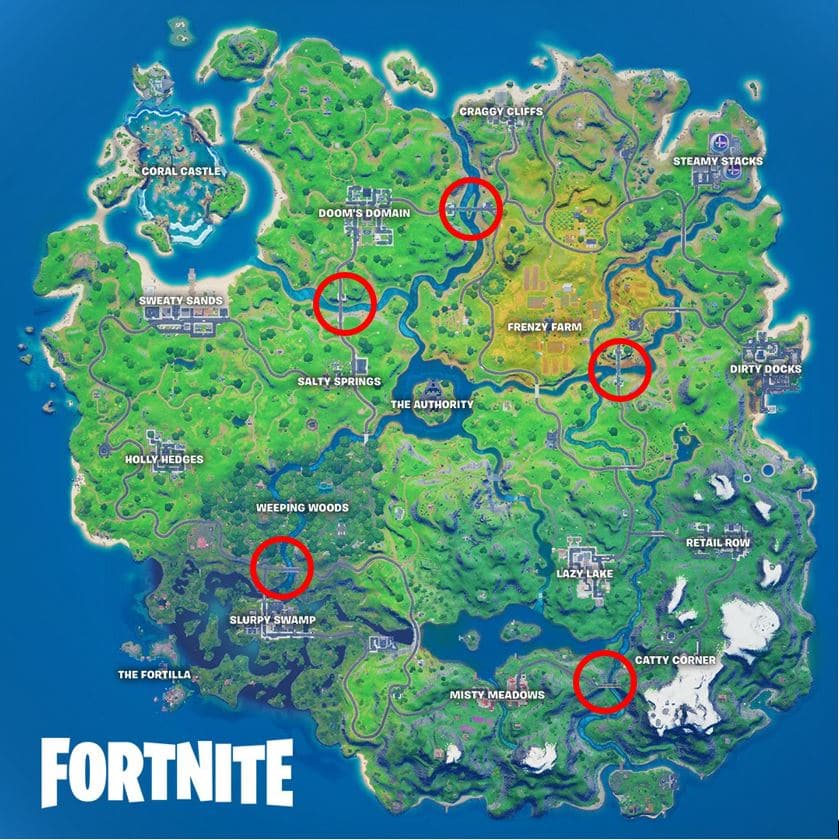 In order to complete this challenge as quickly as possible, you'll want to get yourself a car or a helicopter so you can get to each colored Fortnite bridge before the storm comes in. It shouldn't take you too long to get to each bridge if you have a vehicle to get around.
Eliminate Stark Robots, Gatherers, or Gorgers
It's best to complete this challenge by eliminating stark robots or gatherers as they're much quicker to eliminate. You'll want to drop at Stark Industries at the main building where Iron Man spawns in order to eliminate Stark Robots quickly.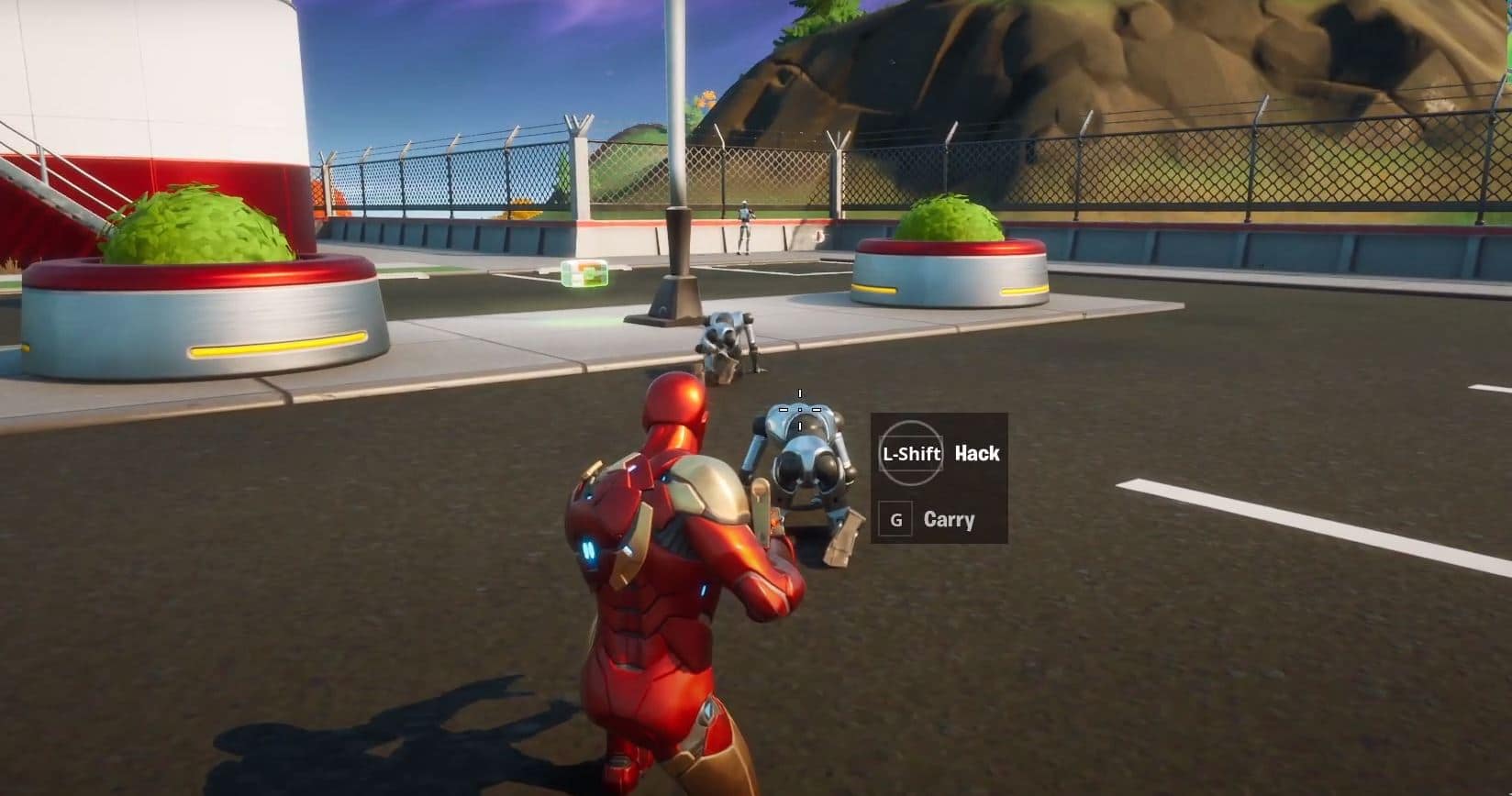 It might help to down and hack one robot and eliminate the rest of the robots that are patrolling the large named location. The first stage requires you to eliminate 10 robots followed by 25 and 50 for the second and third stage.