Here's the location of where to Destroy computer equipment at satellite stations or Corny Complex In Fortnite week 5.
Epic Games changed up the challenge system slightly in Fortnite chapter 2 season 7. The Legendary challenges release on Wedneday with five different quests to complete. The seven Epic challenges release on Thursday along with the new Alien Artifacts which players need to collect to unlock different style customization for the Kymera Battle Pass skin.
One of the quests players need to complete in week 5 is to Destroy computer equipment at satellite stations or Corny Complex. Here's the locations where you can find computer equipment in Fortnite and the quickest and easiest way to complete this Epic quest.
Computer Equipment Fortnite Locations
Everyone will know where Corny Complex is on the map and you're likely going to get a large number of players dropping there in order to complete this challenge. However, there are a few Fortnite Satellite Stations that were added at the start of the new season and here is where you can find each one:
Deep Woods Dish – In the middle of Stealthy Stronghold.
Dinky Dish – West of Steamy Stacks
Discovery Dish – Northwest of Believer Beach
Dockside Dish – Head southwest of Dirty Docks.
Defiant Dish – east of Weeping Woods
Dampy Dish – southwest of Slurpy Swamp
Destined Dish – southeast of Misty Meadows
Here are the locations marked on the map:
If you're wondering where the best location is to destroy computer equipment in Fortnite, your best bet is to land at the location that's west of Believer Beach. Computer equipment can be found in the main building at satellite stations and it can be anything from the TVs on the wall to the equipment that's on the floor.
Here's what computer equipment looks like: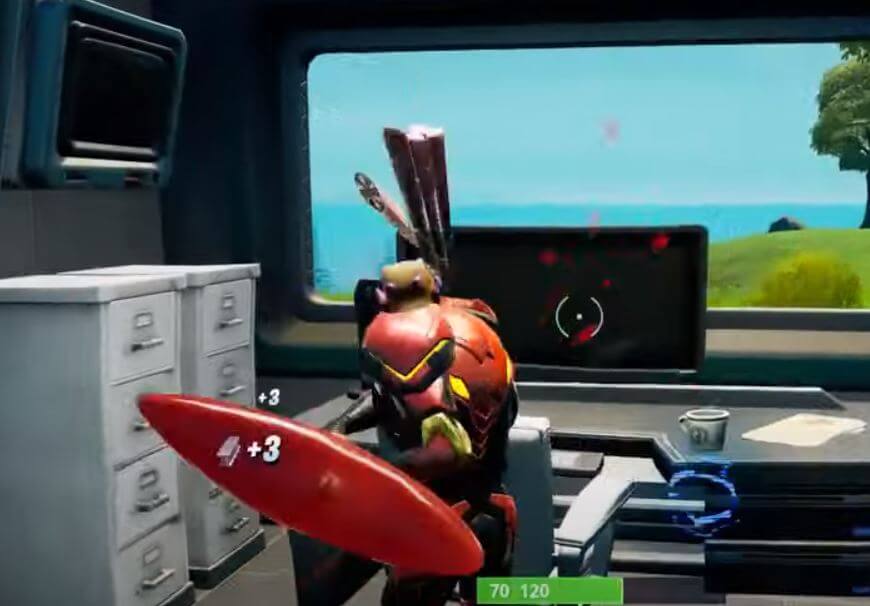 You only need to destroy computer equipment three times in order to complete this challenge, so it shouldn't take you more than one game in order to finish it.