Epic Games have announced the Cosmic Summer Celebration Live Event.
At the end of Fortnite chapter 2 season 4, players were being abducted by aliens. This along with the posters that were found across the map teased an alien-themed event.
In the v17.00 Fortnite update, data-miners found files for upcoming skins, weapons, challenges, and map changes that should be coming to the game within the next couple of weeks.
One of the most popular data-miners, Hypex, found some information regarding a Fortnite season 7 event that fits in with the theme of the current season, Aliens.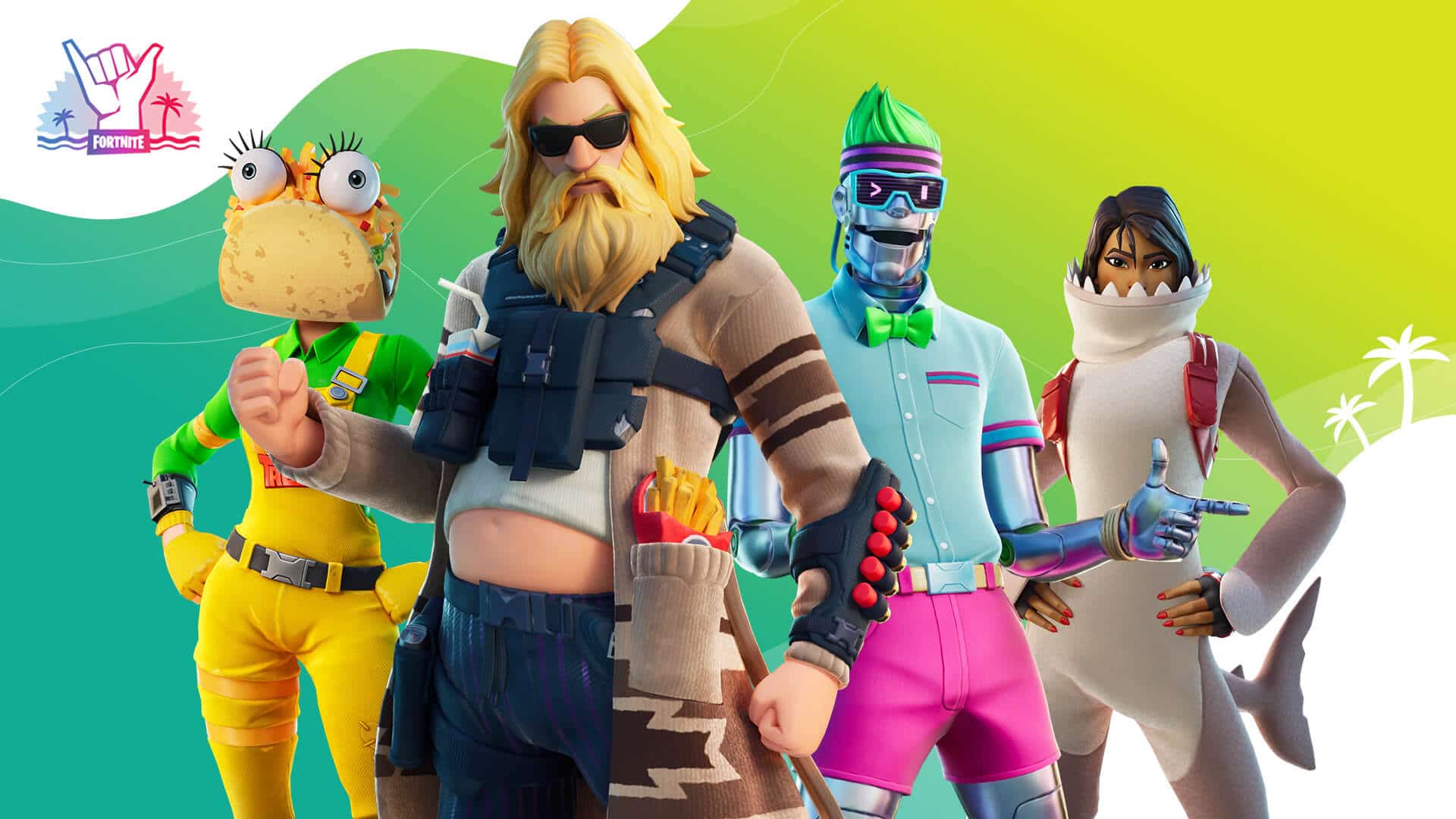 If you look closely at the trailer, there was a scene where there appears to be some kind of party event that welcomes the aliens to the Fortnite world.
Epic Games have no posted a tweet to announce a new Fortnite season 7 event, the Cosmic Summer Celebration Event.
Cosmic Summer Celebration Fortnite Event
We don't know exactly what this event will be, but we're guessing it will be somewhat similar to the summer event we had a couple of seasons ago where players could complete challenges to earn free cosmetics.
There were also summer-themed skins in the shop along with new rotations of LTMs both old and new. It's likely we'll have free cosmetics and perhaps some kind of live performance from a music artist as data-miners have suggested.
Fortnite Welcome Party Event & Time
The Fortnite cosmic summer celebration Fortnite event will take place of June 22nd and will begin at 9 AM ET. It's likely it'll be a live event at this time but the challenges for the event should last a couple of weeks.
The location of the event is at Believer Beach, the new location that replaced Sweaty Sands at the start of chapter 2 season 7. We'll have more information regarding the event if a blog post is released on the Epic Games website or if data-miners find any information.