Here's how to complete the Resistance week 3 "destroy road barriers using the cow catcher or battle bus" challenge.
Each new season of Fortnite brings new challenges. Like other seasons, we have the usual weekly and daily challenges along with milestones, but there are usually a couple of challenge sets that will change each season depending on the theme for the season.
At the start of chapter 3 season 2, Epic introduced boot camp and rebuild challenges, both of which are no longer available. However, there are new challenges released on Tuesday, separate from the weekly challenges.
These challenges are the Resistance challenges, and we have a new set of resistance challenges for week three. One of the challenges tasks players with destroying road barriers using the cow catcher or battle bus. Here's a guide on how to complete the challenge.
What is a Cow Catcher in Fortnite?
Cow Catcher is a vehicle mod that was introduced with the launch of chapter 3 season 2. It can be used on cars to the front of the vehicle and will enable cars to deal more damage to both opponents and structures.
Players have been utilizing Cow Catchers in the zero build game mode as cover when they're in a fight or rotating in by going through locations that have little to no natural cover like trees.
Destroy Road Barriers Using Cow Catcher or Battle Bus Locations
Cow Catchers can't be found in supply drops or chests, players will need to find them as floor loot. The Battle Bus can be found on the south side of the chapter 3 map at Synapse Station in the desert biome.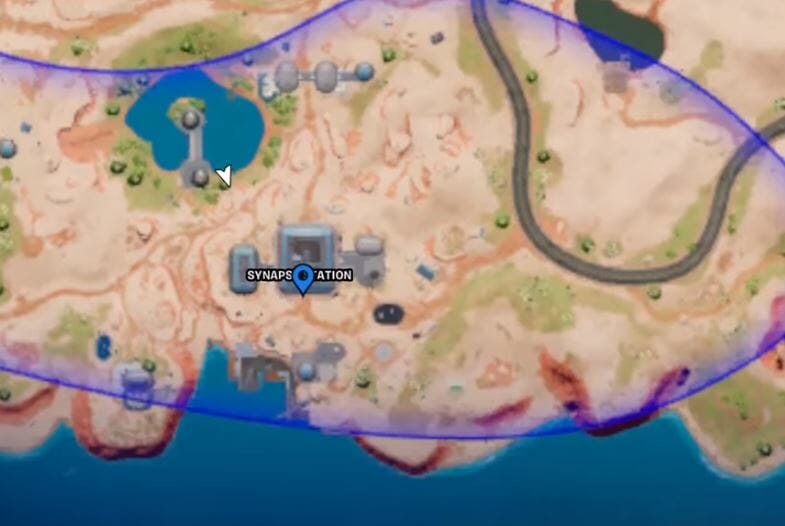 Drop down at the location above and you should find a Battle Bus. Drive north onto the road and you'll find road barriers as you drive west past the gas station and towards the blip.
By the blips, there will be road barriers that you can drive into in order to destroy. Here's what the road barriers look like in Fortnite: