One of the challenges for Week 3 of Fortnite Battle Royale requires you to dance on top of the Crane at Rickety Rig. Here is where you can find the crane to complete the challenge.
New challenges are released every week in Fortnite and for Week 3 of Chapter 2: Season 3, there are a total of eight challenges to complete. Completing each weekly challenge this season will grant you 35,000 XP which will help you to level up in this Seasons Battle Pass quicker.
One of the Week 3 challenges you will need to complete is to dance on top of the Crane at Rickety Rig and this article will show you where you will need to go in order to complete this challenge.
Fortnite Dance on top of the Crane at Rickety Rig
In order to complete this challenge, you will need to go to the Rickety Rig POI. This location is marked on the map and so will be easy to find if you have discovered it. As this water will be dropping over the course of the season, we will be seeing more of Rickety Rig but at the moment there are small islands that are showing.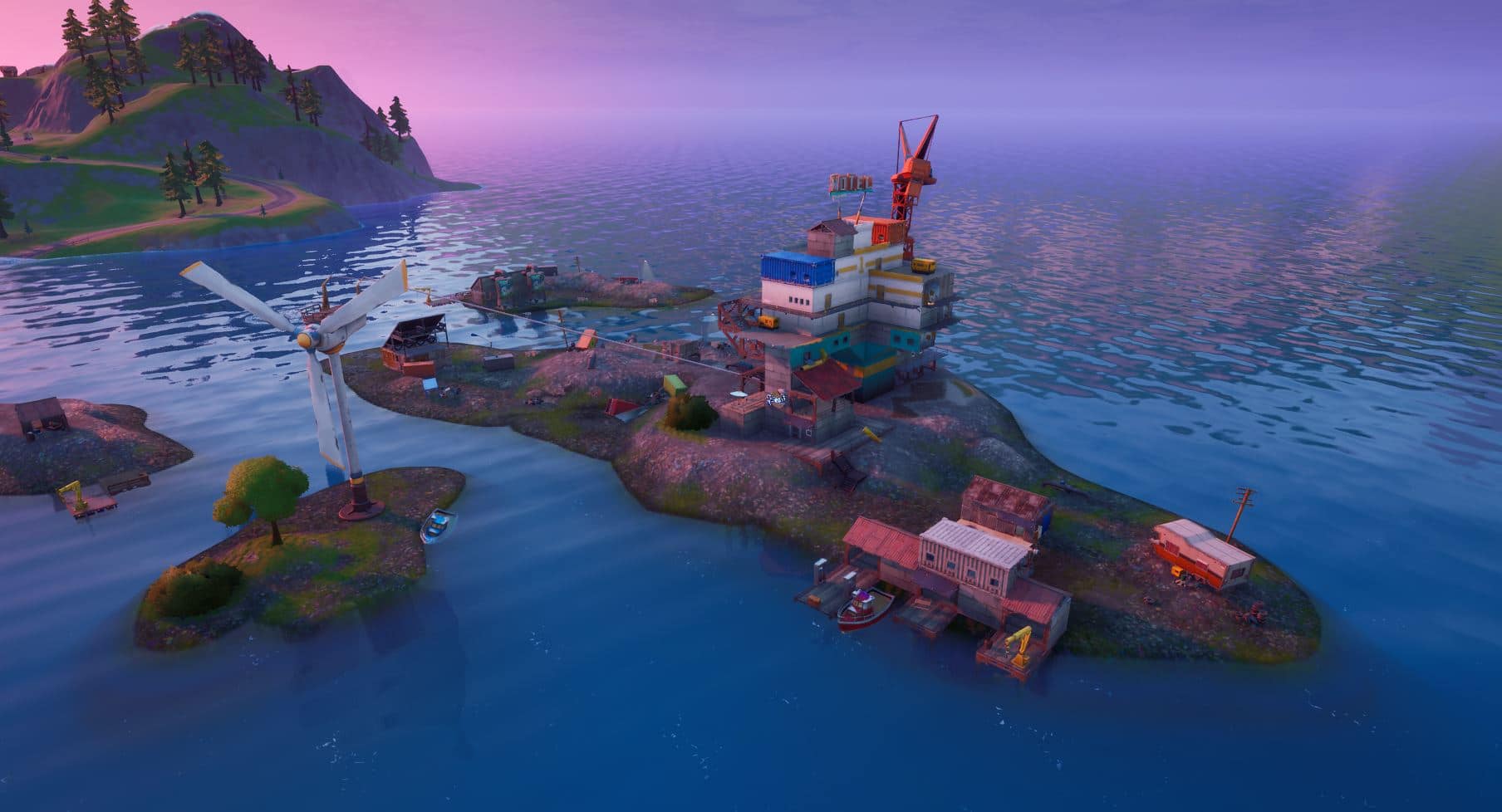 If you look at the biggest island for Rickety Rig, you will see the location of the Crane, but we have also shown it in-game so you can see the exact location on the mini map. All you will need to do in order to complete the challenge is to dance.
As soon as you have completed the challenge, you will be awarded with 35,000 XP and you will get the notification on the left side of your screen. There may be a lot players completing this challenge, so it may be best to complete it in the Team Rumble mode to avoid being killed. This is a fairly easy challenge to complete and shouldn't take you much time as long as the Battle Bus path isn't too far away!