Here is everything you need to know about the Fortnite Creative Mayhem Event.
Last year, Epic Games held the Hearts Wild Fortnite Valentine's day event that concluded after 6 days. Through Community Battles, players had the chance to earn free cosmetics including the Breathless Blades Pickaxe, Shuffly Shapes Wrap, Reel Love Spray and more.
There were also dedicated quests as part of the weekly challenges and players would earn a pickaxe that was awarded to them at the end of chapter 2 season 5.
Epic Games have just released a blog announcing their new event for Valentines, although this event will not have any challenges unlike last year. Players will however get the chance to play with their favourite Fortnite players with over 100 influences from different regions.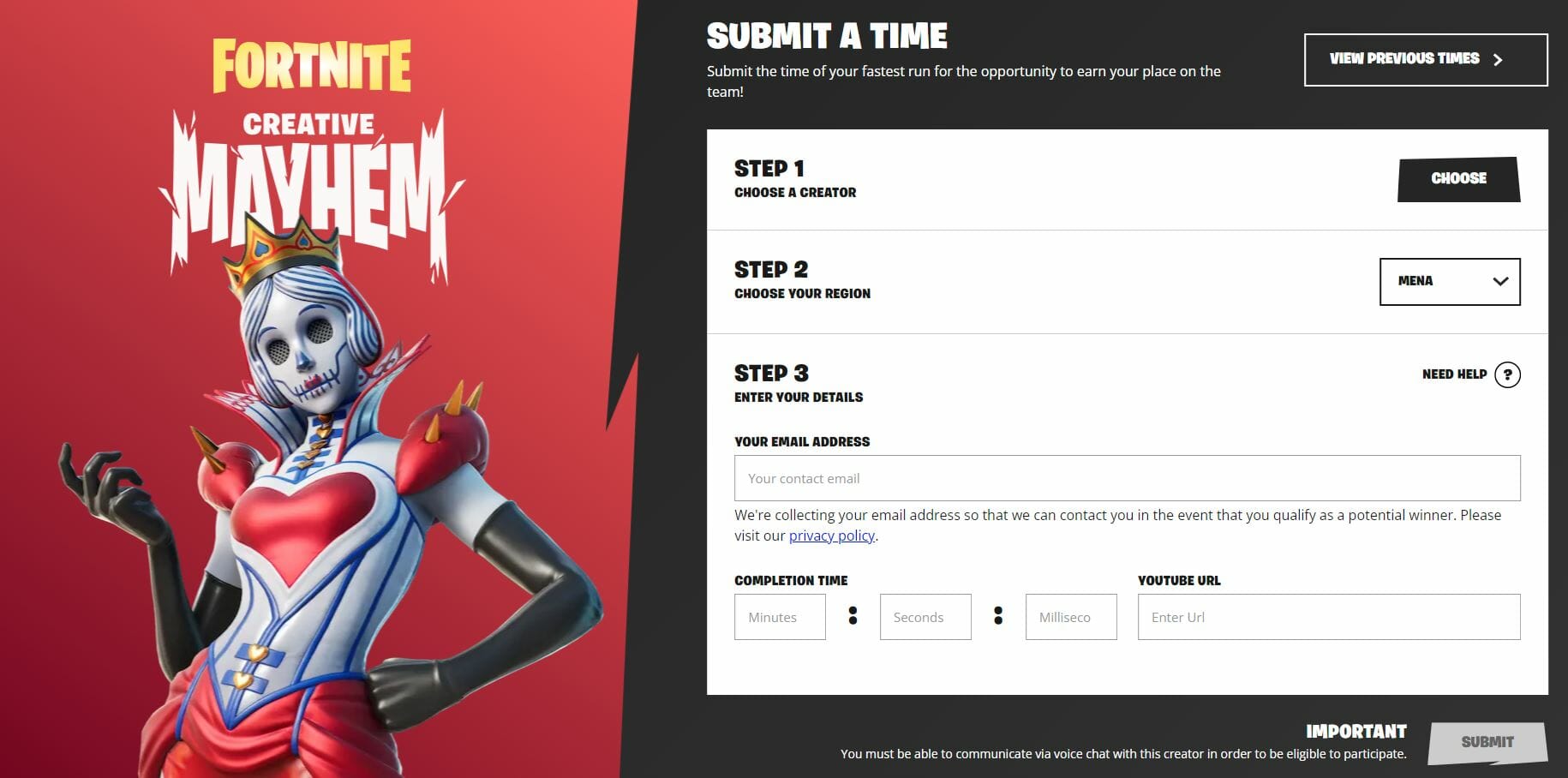 Creative Mayhem Sign Up
Starting today at 9 AM ET, players can head over to the official Creative Mayhem Fortnite site found over here. You'll need to choose your creator, then your region, then enter your details including email address, completion time and URL.
When you sign up to the website, you'll get the Love Reigns Emoticon straight away, play the Creative Mayhem map for 30 minutes to get even more rewards including the Mace of Hearts Pickaxe.
The code for the hub is 7266-3680-0768. Here are dates for the event:
QUALIFIER DATES
February 26-27, 2022: France, Poland, Germany, Italy
February 26-27, 2022: Russia, Middle East, Spain, North America
March 5-6, 2022: South America, Brazil, Australia, Japan
GRAND FINALS DATE
March 12, 2022: Top team from each region
To earn your place in the team, you need to submit your fastest run time for the creative mayhem map. If you have any questions regarding the event, players can find all the answers to the most common questions over here.