Fortnite Crew members can get their hands on the free 'Members Only' exclusive emote.
Epic Games announced the Fortnite Crew monthly subscription before the start of the season. The first crew membership pack provided players with 1,000 V-Bucks, the season 5 Battle Pass, Galaxia outfit, Llamacorn pickaxe, and the Fractured World back bling.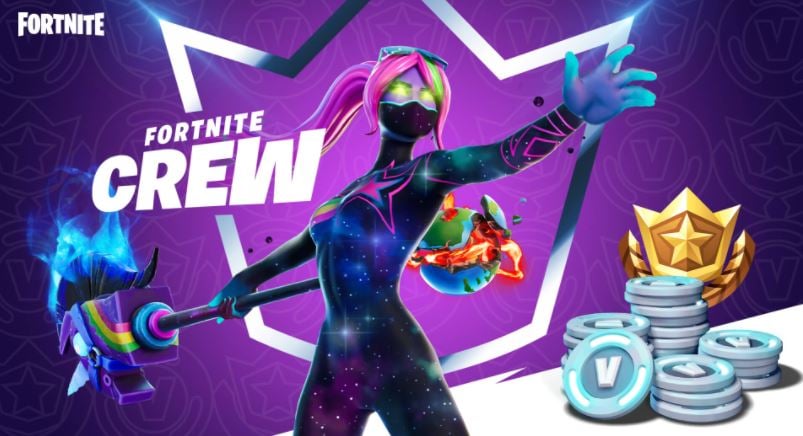 The latest pack for January provides players with the DC Green Arrow skin along with the Tactical Quiver back bling and Boxing Glove pickaxe. This months Fortnite crew pack has caused a number of issues.
Players were being granted the Green Arrow skin almost two weeks before it was officially released. Epic then removed the skin and provided the players that accidentally got the skin with free V-Bucks. Since then, there have been issues with players not getting their 1,000 V-Bucks from their subscription, or players not being able to sign up or continue their subscription.
In a new blog post, Epic Games are discussing the status of the Fortnite Crew subscription and what's next.
Free Members Only Fortnite Emote and How to Get it
In the blog post, Epic Games acknowledged that some players had issues receiving their Fortnite Crew rewards. As a way to make up for the issues, Epic are provided all Fortnite Crew members with an exclusive free new emote called Members Only.
In order to get the new Members Only Fortnite emote, all you need to do is log in to Fortnite anytime from now until February 15th, 2021. Here's a look at the emote.
Epic have mentioned that it may take up to 48 hours for the emote to appear in a players lock, so if you don't receive it as soon as you log in, wait 48 hours.
Epic ended the blog post by providing a hint at what will be in the February Fortnite Crew pack. They weren't ready to announce who will be in the pack, but they did state it'll be a new face from the world of Fortnite and included a fox emoji. At least we won't get complaints that the skin is part of a collaboration!