Epic Games have announced what's in the Fortnite Crew Pack for January 2022.
Just over a year ago, Epic Games announced Fortnite Crew, the monthly subscription where players can get monthly exclusive cosmetics along with the new Battle Pass for the season and 1,000 V-Bucks.
The first Fortnite Crew pack was released at the start of December. Last months crew pack subscription included the Cube Assassin skin, The Cubist Back Bling, Cube Edge Pickaxe, and the Assassin's Mark Wrap.
The January 2022 crew pack subscription was leaked early as Epic Games accidentally posted an image and trailer of the skin. Epic have now officially revealed what will be in the pack for the start of the new year.
January 2022 Fortnite Crew Pack
The Snow Stealth Slone Fortnite skin will be in the first pack of 2022 along with the Snow Stealth Hardcase Back Bling, the Sleet Spike Pickaxe, and the Snow Stealth Wrap. Here's a look at all of the cosmetics:
As you can see from the image, there's a alt style for the Snow Stealth Slone skin, the back bling, and the pickaxe. It'll be available for those with an active Fortnite Crew subscription on December 31st, 2021 at 7 PM ET.
If you want to subscribe, we'd recommend doing so as soon as possible. Active subscriptions can get the Golden Look Board Glider for free. All you need to do to obtain it is log in during the Winterfest event. You have until January 6th to do so.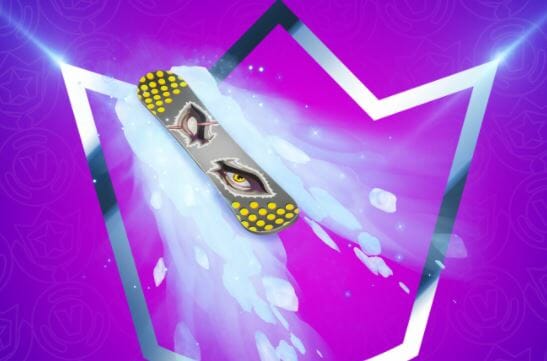 Along with the cosmetics, as with every month, players will also get 1,000 V-Bucks. However, you'll get these on the day of your billing date and not when you get the other cosmetics from the new crew pack. If you're billing date isn't near the end or start of a month, don't worry, you'll get your V-Bucks on the day you subscribed.